FROM THE NOVEMBER ISSUE OF SITE SELECTION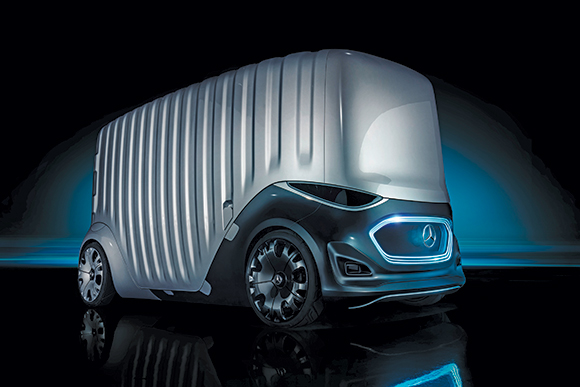 GLOBAL AUTOMOTIVE
Autonomous vehicle R&D is popping up everywhere. We sort through the list to bring you snapshots of some of the most promising AV clusters worldwide.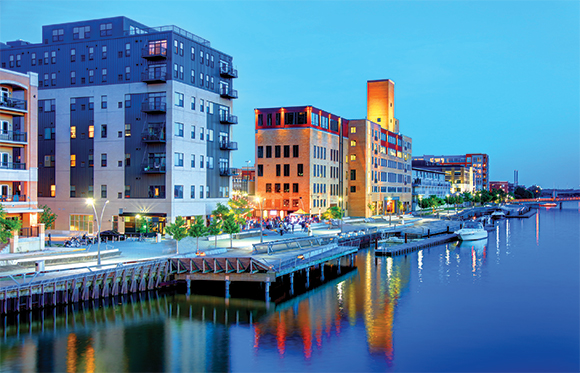 WISCONSIN
Paper mills gain new leases on life, and Foxconn follows up.
Nidec Corporation
Peugeot SA
Lead Signal: In December 2017, Conway Analytics delivered a Lead Signal indicating that French car manufacturer Peugeot had partnered with Nidec Corporation from Japan to produce electric motors in France.
Project: In June 2018, Peugeot announced a $256-million expansion investment to produce electric motors in Tremery, France. The new motors will be installed in electric vehicles made by Peugeot, Citroen, DS and Opel/Vauxhall. Production of the new electric motors will commence in 2019.
Lead Signal
Project
CHINA
Wuxi AppTec has opened a new medical device testing facility in Suzhou, China. The 161,000-sq.-ft. facility will provide testing services in biomaterials analysis, toxicology, biocompatibility, risk assessment, aseptic design microbiology, packaging testing and batch release testing. The Suzhou site will coordinate global activities with other testing sites in Atlanta, Georgia, and St. Paul, Minnesota. Wuxi AppTec Group is headquartered in Shanghai and employs 13,000 across 28 sites worldwide. The Site Selection Life Sciences Report in June 2018 profiled the company's recent facility investment binge.
USA
Whirlpool Corporation has announced it will build a new $55-million distribution center adjacent to its manufacturing plant in Tulsa, Oklahoma. The new 798,000-sq.-ft. facility will create 150 new jobs and assist in increased production and distribution of cooking appliances. Whirlpool employs 92,000 across 70 sites around the globe.
CONWAY ANALYTICS SNAPSHOT
Offshoring gets the alarming headlines, but the data show Michigan-based Whirlpool's steady investment in its home country over time. Conway Analytics' Conway Projects Database shows that of the more than 135 significant facility investments Whirlpool has made since the early 1990s, 110 of them have occurred in the United States, including the original Tulsa factory announcement in 1994 (completed in 1996). Many have been in partnership with developer The Pizzuti Companies, which is working with Whirlpool once again on its new Tulsa distribution center (pictured). Ohio and Michigan lead the way with the most Whirlpool projects over the quarter-century. Top foreign locations for multiple investments include four to five projects each in Poland, Slovakia, Mexico and China.
Rendering courtesy of Whirlpool Corp.
SITE SELECTION RECOMMENDS
Greater Phoenix continues to prove The Connected Place can close the gap between technology, talent and opportunity.
Photo by Adam Jones-Kelley
The Mausoleum of Mohammed V, located near the Hassan Tower on the Yacoub al-Mansour esplanade in Rabat, Morocco, contains the tombs of the Moroccan king and his two sons, the late King Hassan II (who was buried there in 1999) and Prince Abdallah. Completed in 1971, the marble masterpiece of modern Alaouite dynasty architecture features a white silhouette, green tiled roof, patterned zellige (geometric mosaic tile work), carved plaster and a carved cedar ceiling covered in gold leaf.