ONLINE INSIDER
Spain's Talgo commits to create more than 1,000 jobs in Scotland, and a UK-centered railway vision that goes way beyond the UK.
FROM THE NOVEMBER ISSUE OF SITE SELECTION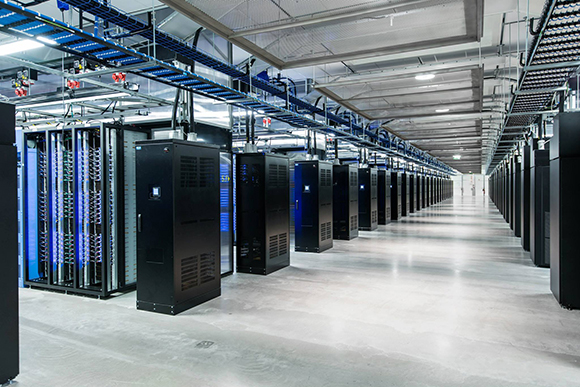 DATA CENTERS
Projects on opposite sides of the Atlantic show how data centers can fortify regions from Virginia to Sweden in more ways than one.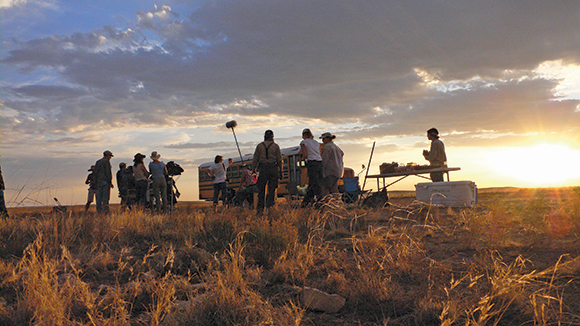 U.S. SOUTHWEST
Netflix will produce original content from a hub in New Mexico. Nevada's cannabis economy takes off. And Infosys taps Arizona for its next tech hub.
CONWAY ANALYTICS SNAPSHOT
Conway Analytics' latest data on data centers reveals 555 corporate facility investments since spring 2015 — 37 percent of them in the United States. The pie chart shows which countries have the next highest tallies. The leading investors? Facebook tops the list with 20 projects, followed by Equinix and Google with 16 each, then Microsoft and Interxion with 13 each. While we only track half a dozen from Amazon, we continue to hunt down the elusive precise locations of data centers from its omnipresent but secretive Amazon Web Services, whose infrastructure spans 57 Availability Zones in 19 world regions, with announced plans for 15 more Availability Zones and five more AWS Regions in Bahrain, Cape Town, Hong Kong SAR, Milan, and Stockholm.
Progroup AG
Lead Signal: In March 2018, Conway Analytics delivered a Lead Signal indicating that Germany's Progroup AG had announced plans to build a new paper factory and up to four corrugated paperboard plants going forward to 2021.
Project: In the September 2018, Progroup announced plans to build a new $52-million corrugated paperboard plant in Eisfeld, Thuringia, Germany, a the German state featured in Site Selection Investment Profiles published in January 2017 and May 2017. The new plant will create 52 new jobs and will be operational in late 2019. Progroup is in an aggressive expansion phase, with new plants being planned for Germany, France, the Czech Republic, Poland, Italy and the United Kingdom.
Lead Signal
Project
USA
Quaker Window Products recently announced the start of new $65-million, 200,000-sq.-ft. commercial and architectural products production facility in Eldon, Missouri. The new facility will create 300 jobs over the next five to 10 years. Quaker is a family-owned business headquartered in Freeburg, Missouri, and employs more than 950.
KOREA
Merck has announced that it will build a new operations center in the long-simmering Songdo International Business District in Incheon, Korea. The new $23-million service center will serve the Korean life sciences industry with technology services and cell culture medium. The five-story facility will be complete in May 2019. Based in Darmstadt, Germany, Merck is a global leader in healthcare, life science and advanced materials. The firm employs over 50,000 people in 66 countries.
SITE SELECTION RECOMMENDS
The two spots Amazon picked for its two-part HQ2 are among the 10 most expensive of 268 U.S. urban areas according to the Q3 2018 Cost of Living Index from C2ER. This edition marks the 50th anniversary of the publication, which measures regional differences in the cost of consumer goods and services for professional and managerial households in the top income quintile, based on 90,000 prices across nearly 60 items in the categories of housing, utilities, grocery items, transportation, health care, and miscellaneous goods and services.

The Ten Most and Least Expensive Urban Areas
in the Cost of Living Index (COLI)
Third Quarter 2018
National Average for 268 Urban Areas = 100

---

Most Expensive

Ranking
Urban Areas
COL
Index
1
New York (Manhattan) NY
240.6
2
San Francisco CA
191.4
3
Honolulu HI
188.9
4
New York (Brooklyn) NY
177.3
5
Washington DC
161.0
6
Seattle WA
153.6
7
Oakland CA
153.5
8
Arlington VA
152.3
9
New York (Queens) NY
150.7
10
Boston MA
150.4

Least Expensive

Ranking
Urban Areas
COL
Index
1
Harlingen TX
76.5
2
McAllen TX
76.9
3
Richmond IN
79.0
4
Kalamazoo MI
79.4
5
Muskogee OK
79.7
6
Memphis TN
81.3
7
Pryor Creek OK
81.6
8
Joplin MO
82.1
9
Martinsville-Henry Co VA
82.4
10
Conway AR
82.6
Today's exotic locale is Peachtree Corners, Georgia, the Greater Atlanta home office location for Site Selection and Conway, Inc., where staff, representatives and partners from 10 countries have gathered this week for meetings and our annual holiday celebration. There's a reason we call ourselves Conway Global.