FROM SITE SELECTION MAGAZINE JANUARY 2019
STATE DATA PAGES
Our annual 50-state report takes you on a guided tour of economic development laws, leaders, policies, indicators and projects from the past year.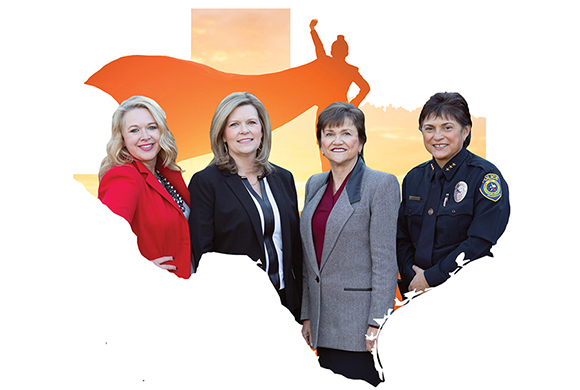 INVESTMENT PROFILE: PFLUGERVILLE, TEXAS
How a quartet of leaders is transforming Pflugerville into an economic juggernaut.
BRAZIL
Tata Consultancy Services (TCS) has opened a new office in Londrina, Brazil. The new operation will create 4,000 new jobs. TCS currently employs 1,400 staff in Sao Paulo and Rio de Janeiro. Londrina was selected due to the availability of IT staff and lower costs. TCS — part of the Tata Group headquartered in Mumbai, India — is an IT services, consulting and business solutions firm with over 400,000 employees worldwide. The company had only 19,000 employees globally when it became the first Indian company to invest in Uruguay in 2002.
USA
Smithfield Foods has completed the construction of a new distribution center in Tar Heel, North Carolina. The $100-million facility is over 500,000 sq. ft. in size and will process over 1 billion pounds of food products annually. The expansion will add 250 new jobs to the existing 5,000 employees in Tar Heel (and 10,000 statewide). Smithfield Foods is a $15-billion global food company specializing in pork and packaged meats.
SITE SELECTION RECOMMENDS
In November, The Pew Charitable Trusts hosted a conversation with outgoing Colorado Governor John Hickenlooper (pictured) and Kim Jordan, co-founder of New Belgium Brewing Co., about how states and local governments can work collaboratively with businesses to help them navigate and comply with regulatory requirements. Site Selection's coverage over Hickenlooper's years as Denver mayor and then governor included this interview for the 2017 Colorado Economic Development Guide. As for New Belgium, brewer of Fat Tire beer, in 2012 Site Selection interviewed Jenn Vervier, the company's director of strategic development and sustainability, about the site selection process that led to a big investment in North Carolina.
2017 photo by Evan Semón courtesy of the office of Gov. John Hickenlooper
Site Selection Managing Editor Adam Bruns made this photo when his family visited the Martin Luther King, Jr. Memorial in Washington, D.C., several years ago. The sculpture and the mountain from which the likeness emerges are composed of 159 blocks of shrimp pink granite. The open-air memorial, part of the National Mall and Memorial Parks, is open 24 hours a day, even during the current federal government shutdown.