FROM SITE SELECTION MAGAZINE MARCH 2019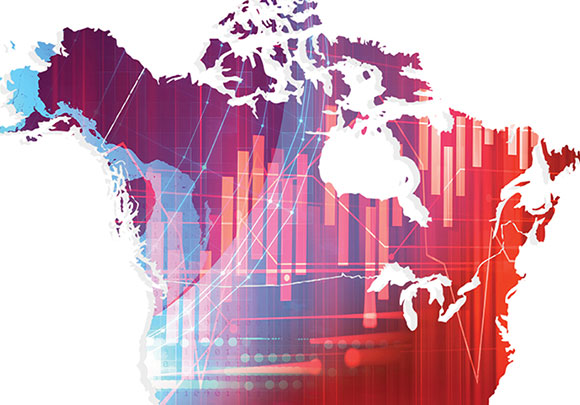 DATA CENTERS
Listen and learn from the president and CEO of a fast-growing wholesale data center company that is also investing in Arizona and Virginia.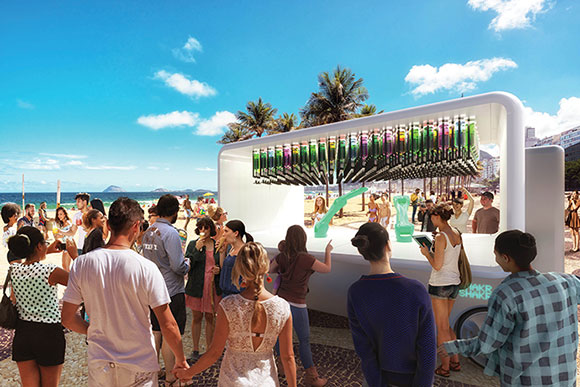 NEWS BRIEFS
The EU president on Brexit; CEO optimism (or not); Mercedes-Benz in Poland; a new port for Bangkok; a self-driving cocktail bar?
SITE SELECTION RECOMMENDS
If late drop-off works for worldwide shippers, it ought to work for spaceships delivering beyond this world too. Yesterday, Northrop Grumman launched its 11th cargo mission carrying supplies to the astronauts aboard the International Space Station for NASA, achieving liftoff of its Antares rocket carrying a Cygnus spacecraft in late afternoon from the Mid-Atlantic Regional Spaceport at NASA's Wallops Flight Facility in Virginia. "This launch marks a new innovative capability for Antares and Cygnus, which enables a 24-hour late load of critical cargo," said Scott Lehr, vice president and general manager, flight systems, Northrop Grumman, providing NASA the opportunity to launch time-sensitive research experiments. The mission is launching or supporting more than 40 experiments.
Antares also deployed secondary satellites for STEM outreach programs. "This included the NASA-sponsored 3U CubeSat called Student Aerothermal Spectrometer Satellite of Illinois and Indiana CubeSat (SASSI2) and 60 ThinSats sponsored by Virginia Space Flight Authority," said Northrop Grumman. "These satellites were built by approximately 400 students in grades 4-12, from 70 schools located in nine states." Virginia Space, in partnership with Twiggs Space Lab, Northrop Grumman Innovation Systems, and NASA Wallops Flight Facility, created the ThinSat Program.
Northrop Grumman's Antares™ rocket launched the company's Cygnus™ spacecraft carrying about 7,600 pounds of cargo for the International Space Station on April 17, 2019. It will depart the ISS with "disposable cargo" tomorrow, when it will "perform a safe and destructive reentry into the Earth's atmosphere over the Pacific Ocean."

Photo courtesy of Northrop Grumman
HalioDx
Lead Signal
In February 2018, Conway Analytics delivered a Lead Signal which announced that HalioDx, a biotechnology firm focused on immuno-oncology that is based in Marseille, France, had raised over $20 million in venture investment and that the funds would be used to continue to focus on R&D as well as expand to the United States.
Project
In March 2019, HalioDx announced the completion of a $1-million-plus investment in a new U.S. headquarters, laboratory and sales operation in Richmond, Virginia. The investment creates 20 new jobs.
Lead Signal
Project
CONWAY ANALYTICS SNAPSHOT
Conway Analytics not only tracks corporate project locations, but the corporations' location of origin. Since spring 2015, we've qualified more than 390 facility investment projects from French companies for our Conway Projects Database, which counts corporate end-user projects that involve at least $1 million in investment, 20 new jobs or 20,000 new sq. ft. of space. The graph shows the leading countries landing these French firms' projects.
CANADA
Sekisui Diagnostics has announced plans for expansion of its manufacturing facility in Charlottetown, Prince Edward Island, Canada. The company will invest $1 million and create up to 20 new jobs to expand its chemical diagnostics capability. Sekisui Diagnostics is headquartered in Lexington, Massachusetts, and part of the Sekisui Chemical Co based in Tokyo, Japan.
USA
Greenleaf Foods has announced a $310 million investment in a new plant-based protein manufacturing facility in Shelbyville, Indiana. The new 230,000-sq.-ft. facility will create 460 new jobs when it becomes operational in 2020. Greenleaf Foods is a leading plant-based protein manufacturer and is headquartered in Chicago.
The Outsource to the Caribbean Conference
The Outsource to the Caribbean Conference 2019 (OCC 2019) is a pan-Caribbean outsourcing event for industry players in the business process outsourcing (BPO) sector. The Conference will bring together over 300 industry leaders from the public and private sector in the Caribbean as well as investors looking for outsourcing services opportunities and are considering investing in the Caribbean's BPO. 
This is your opportunity to;
Discover what the Caribbean has to offer as a nearshore outsourcing destination;
Establish your presence in the Caribbean;
Expand your regional footprint;
Meet the highest level decision makers;
Market your business cost effectively
Secure your discounted rate of $500 USD for both the conference and expo.  Visit www.outsource2caribbean.org or contact: Michele Marius at conference@outsource2caribbean.org
Site Selection Publisher and Conway President Adam Jones-Kelley made this image this week in Shanghai, where Conway has opened a new Asia HQ office.