FROM SITE SELECTION MAGAZINE MAY 2019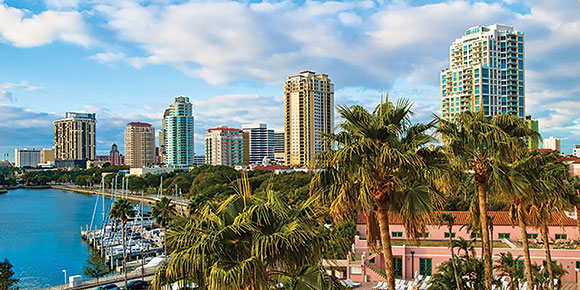 FLORIDA
Beaches aren't the only draw for entrepreneurs in the Sunshine State.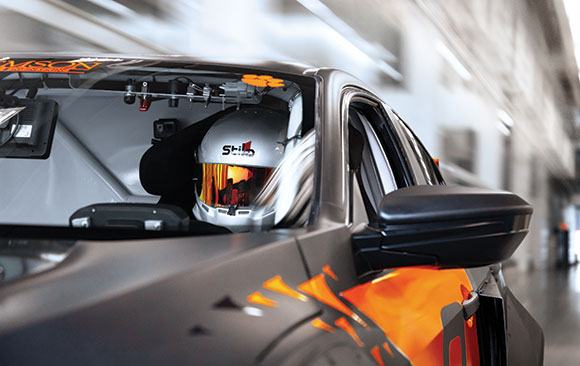 SOUTH CAROLINA
Entrepreneurs, foreign firm managers, university and community leaders, site consultants and a Lockheed Martin GM tell us why they find the Upstate renewed, resilient and ready.
SteelAsia Manufacturing
Lead
In September 2015, Conway Analytics delivered a Lead Signal which highlighted that SteelAsia was considering building a new steel production plant in the Philippines.
Project
In May 2019, SteelAsia announced that it has broken ground to build a new $20 million steel-wire manufacturing facility in Candelaria, Quezon, in the Calabarzon administrative region, where the first letters of its five provinces' names — Cavite, Laguna, Batangas, Rizal, and Quezon — form the acronym Calabarzon. SteelAsia is a leading steel producer in the Philippines and has been in growth mode due to the rapid increase in construction throughout the country.
Lead Signal
Project
CONWAY ANALYTICS SNAPSHOT
Thinking of the Upstate region profiled above puts us in mind of that time a quarter-century ago when BMW decided Spartanburg was the right place for its U.S. plant. To date, BMW has invested more than $7 billion in its South Carolina operations, employing approximately 11,000 workers in the Upstate. It's an unparalleled success, but BMW's investment patterns in the rest of the world over that 25 years are also documented in the Conway Analytics database. We've tracked more than 200 BMW facility investments around the world over that span. Here are the project totals for leading countries:
Top Countries by Total BMW Projects, 1994-2019

| | |
| --- | --- |
| United States | 39 |
| United Kingdom | 31 |
| Germany | 18 |
| Austria | 15 |
| China | 15 |
| India | 10 |
| South Africa | 9 |
| Brazil | 6 |
| Sweden | 6 |
| Thailand | 6 |

In October, BMW AG Chairman of the Board of Management Harald Krüger celebrated the 15th anniversary of the joint venture BMW Brilliance Automotive (BBA) in Shenyang with party secretary Chen Qiufa (CPC Liaoning Committee), as a contract extension was signed and the JV announced an investment of more than €3 billion in new and existing plant structures in Shenyang over the coming years.

Photo courtesy of BMW Group
SITE SELECTION RECOMMENDS
Wood Mackenzie and the Solar Energy Industries Association announced earlier this month that the U.S. has surpassed 2 million solar PV installations three years after reaching 1 million, which took 40 years to achieve. California leads the way, but "other fast-growing states over the last three years include Texas, Utah, Florida, Rhode Island, and Maryland, which combined have grown from around 50,000 installations to more than 200,000," said an SEIA press release. "Looking ahead, Illinois will see cumulative installations increase from 4,000 today to nearly 100,000 by 2024." The report comes on the heels of the April release of SEIA's annual Solar Jobs Census.
The 2018 Solar Jobs Census, released in April, showed a 3.2% drop from 2017 in total solar jobs, in part because of uncertainty over the impact of tariffs and state policies, said the SEIA. But the U.S. has gained almost 150,000 solar jobs since 2010, including more than 33,700 in manufacturing.
USA
Ingram's Water & Air Equipment recently announced a $1 million expansion of its distribution warehouse in Hickory, Kentucky, located south of Paducah in the far western portion of the state. The expansion will create 20 new jobs. Ingram's is a family owned heating and air conditioning company that sells HVAC systems across the United States.
UNITED KINGDOM
Cherwell Software has announced the expansion of its operation in Dundee, Scotland. The $3.9 million expansion will create 40 new software development jobs. Based in Colorado Springs, Colorado, Cherwell is a global leader in the development of new automation technologies. The company also has offices in England, Germany and Australia.
Conway President and Site Selection Publisher Adam Jones-Kelley last week made this image in Puerto Viejo, Guanacaste, on the Caribbean coast of Costa Rica.