FROM SITE SELECTION MAGAZINE SEPTEMBER 2019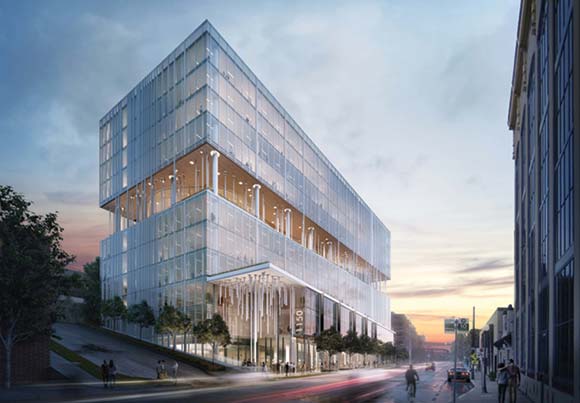 EDS & MEDS
Alexandria's clusters showcase where campus lifestyle and corporate responsibility meet.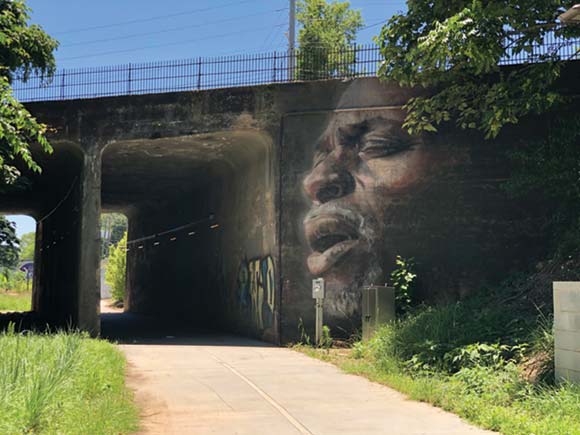 SOUTHEAST
A new McKinsey report concludes that between 2017 and 2030, African Americans will be "geographically removed from future job growth centers and more likely to be concentrated in areas of job decline." And that is news to whom? But black leaders across the South tell us the days of being overlooked and undervalued may soon be in the past, even as that past is not forgotten.
ONLINE INSIDER
In the first installment of our online series derived from our team's reporting in the U.S. Southeast, Minority Report: Atlanta delivers insightful perspectives on black communities, entrepreneurs and institutions in the city too busy to hate.
CONWAY ANALYTICS SNAPSHOT
The German American Chambers of Commerce (GACCs) have announced the three winners of this year's German American Business Awards: Rommelag USA (Evergreen, Colorado) wins the Excellence in Innovation Award for its vaccine packaging and delivery system. Insurance and risk management firm JKJ & H International (Newtown, Pennsylvania), known for its service to German mittelstand companies, wins the Excellence in Services Award. And the Wisconsin Economic Development Corp. wins the Excellence in Economic Development Award. In addition to collaborations with German entities in the areas of water technologies and the food and beverage sector, Wisconsin has welcomed its share of German FDI, including Haribo's 2017 decision to base its U.S. production in the state.
German investment in the US in 2018 was $406 billion, and German companies have created close to 700,000 US jobs. Among the capabilities of Conway Analytics' proprietary data on worldwide corporate facility investments is the ability to track projects by country of origin. Of the more than 1,600 projects tracked since early 2015 from German firms, nearly 40% (642) have occurred in Germany. Here are the top-ranking target countries for outward German FDI in facilities:
| | |
| --- | --- |
| Country | Projects |
| United States | 191 |
| China | 90 |
| Mexico | 40 |
| Poland  | 39 |
| India | 37 |
| United Kingdom | 35 |
| Hungary | 30 |
| Russia | 26 |
| Romania | 24 |
| Czech Republic | 24 |
| Austria | 24 |
| France | 23 |
SITE SELECTION RECOMMENDS
We heard this week from international real estate firm Hines about its completed renovations to the ground-floor lobby at 1100 Louisiana in downtown Houston, including what it called the "crown jewel," a digital experience lobby wall. It turns out that wall was created by a group of innovators that includes Gensler, Montreal-based Float4 and an old neighbor of Site Selection's, NanoLumens, now based in larger quarters not far away from us here in Peachtree Corners, Georgia. Here's the story we published about NanoLumens and their move nine years ago: "More Than Good Signs."
The digital platform at 1100 Louisiana in downtown Houston will feature art from creators throughout the Houston region.

Photo courtesy of Hines
UNITED KINGDOM
Fragrance manufacturer Treatt began construction on its new headquarters in Bury St Edmunds at the end of September. The 112,000-sq.-ft. headquarters will replace the company's existing complex of buildings, also located in Bury St Edmunds, which refers to itself as the jewel in the crown of Suffolk. The new headquarters has been designed to drive and streamline operational efficiency, bringing together the company's distillation, manufacturing, logistics, technical and office-based functions.
USA
Canadian baked goods company FGF Brands announced that it will invest over $129 million on a manufacturing plant and U.S. headquarters on the west side of San Antonio, Texas. The project will create 600 jobs on a 100-acre campus. The San Antonio location allows the company to better serve its U.S. client base.
— Compiled by Olivia Vener, Consultant, Conway Advisory
Conway Custom Content Managing Editor Savannah King holds one of the first copies of the 2019 Nanjing International Investment Guide.
Conway Custom Content, known for its annual economic development publications for states, regions and cities, recently achieved a milestone with the publication of its first publication for a Chinese client, the 2019 Nanjing International Investment Guide.
Conway President and Site Selection Publisher Adam Jones-Kelley made this image of a sunset this week from Seven Mile Beach in Cayman Islands, where law firms, among other professional services firms, have found a substantial foothold over the years. Watch for coverage of the Caribbean in the November issue of Site Selection.