FROM SITE SELECTION MAGAZINE MARCH 2020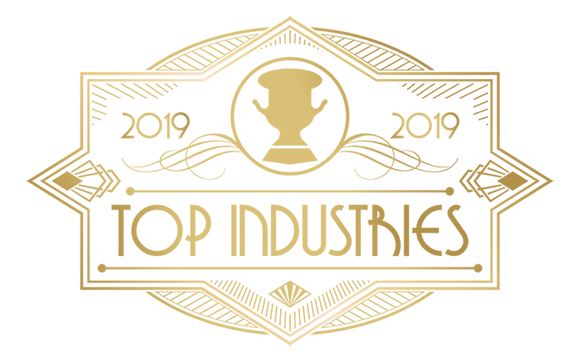 TOP INDUSTRIES
Yes, cement plants are a big reason why the machinery, equipment and construction sector led all industries in number of projects tallied around the world in 2019 by the Conway Analytics database.
SOUTH KOREA
Hyundai Livart Furniture Co., part of South Korea's Hyundai Department Store Group based in Seoul's Gangnam District, is investing in a new "smart factory" and logistics center in Yongin, southeast of Seoul, in order to support a plan to add around 50 new stores in the country this year, including franchise outlets where items from Williams-Sonoma brands will be sold. That is more than double the company's biggest annual store-opening rate, and will be supported by 2.3 times more handling capacity at the new Livart Smart Work Center, which will double logistics space to 144,000. sq. m. ( more than 1.5 million sq. ft.). The Yongin location is one of six sites the company operates in South Korea, in addition to operations or offices in Shanghai and Shenzhen in China; Singapore; Doha, Qatar; Dong Nai Province, Vietnam; and Richmond, British Columbia, Canada.
MARYLAND
The former Sparrows Point steel mill site continues to transform with a new facility next to its first one that opened in 2017 at the Tradepoint Atlantic development from Hilco Global and Redwood Capital Investments. According to Baltimore Business Journal, it's the company's fourth large facility in Maryland, where Amazon already employs around 7,000. Other anchors at Tradepoint Atlantic include Home Depot, Under Armour and FedEx Ground. A spokesperson said the new facility should be ramped up by the holiday season. As the current pandemic unfolds, Amazon in March pledged to hire 100,000 people in order to keep people working. Last week the company said that goal had been reached, and announced it was hiring 75,000 more.
SITE SELECTION RECOMMENDS
In what Motor Trend calls "some kind of factory-search version of 'The Bachelor,' " regions in the Midwest are courting Tesla for its planned Cybertruck Gigafactory, while East Coast locations vie for a potential plant to manufacture the company's Model Y SUV. Musk tweeted about the two planned facility investments in March. According to published reports, among areas in the running for the Cybertruck are the Joplin and Springfield areas of southwest Missouri (known for their battery expertise) as well as Nashville. Watch for more in Site Selection magazine and at SiteSelection.com.
Image of Cybertruck courtesy of Tesla
In a photo taken exactly four years ago tomorrow, the Solar Impulse departed Hawaii on a flight to San Francisco during the aircraft's solar-powered flight around the world.

Photo courtesy of the Solar Impulse Foundation
Dr. Bertrand Piccard, founder of the Solar Impulse Foundation, calls this week's 50th anniversary of Earth Day "our wake-up call" for an economic recovery that keeps environmental protection in mind. Piccard four years ago flew the Solar Impulse solar-powered aircraft around the world with zero help from fossil fuels. Now his foundation is out to fast-track the 1000 Profitable Solutions portfolio that supports a circular economy. The portfolio currently includes 419 solutions (25 from the United States). "Innovators are encouraged to submit their solutions," says the Foundation. "If accepted, they receive help with business development, networking, and introductions to investors at no cost, thanks to corporate partners."
"Scalable growth in infrastructure, construction, energy, automotive and agricultural industries provides profitable investment and job opportunities while protecting the environment," he says. "It's the only approach that is logical both economically and ecologically."