FROM SITE SELECTION MAGAZINE MAY 2020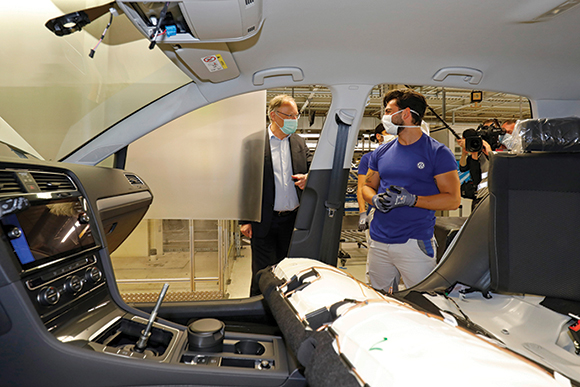 NEWS DIGEST
Brief news reports document European automotive firms' gradual reopening of production; a French aerospace manufacturer's pivot to masks; guidance for a new era of supply chain management; and the world's greenest cities (hint: No. 1, sang Billy Joel, is a city that waits for you).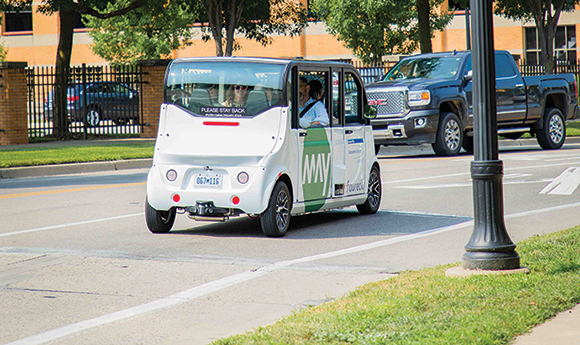 INVESTMENT PROFILE: CONSUMERS ENERGY
Consumers Energy partners with Grand Rapids leaders to respond to COVID-19.
NETHERLANDS
London-based Innocent Drinks, working with Integrated Food Projects, is constructing a carbon-neutral blender factory for its juice and smoothie products in the Port of Rotterdam's new food district. Announced in March, the plant is scheduled to open in mid-2021, and will produce more than 400 million bottles of juice annually. Innocent has stated that the move to bring production in-house will vastly reduce the company's carbon footprint, reducing road miles traveled by around 25% since most of the fruit will arrive by shipping container at the port.
CHINA
Early this year, Zaha Hadid Architects unveiled its winning proposal for four interconnected towers in Shenzhen that will serve as the 185,000-sq.-m. (2-million-sq.-ft.) headquarters for smartphone manufacturer OPPO. "OPPO launched their first phone in 2008, growing to become China's leading smartphone manufacturer and the fifth largest worldwide with over 40,000 employees in more than 40 countries," said the architecture studio. The complex is scheduled to be complete in 2025.
SITE SELECTION RECOMMENDS
Make fun of Elon Musk's idiosyncrasies and erratic behavior all you want; his team is nothing if not assiduous. Amid an encyclopedia's worth of back-to-workplace guidance now being issued by organizations of all stripes, the Tesla team's planning and preparation document backing its case for restarting its highly automated plant in Alameda County is comprehensive.
Photo of Tesla plant in Fremont, California, courtesy of Tesla
It's not exactly a photo — more of a photo-rendering. But we'll take it as a sign of hope and optimism in a shell-shocked marketplace: International real estate firm Hines and global real estate investment manager Invesco Real Estate today announced that Microsoft will occupy 523,000 sq. ft. in West Midtown Atlanta, occupying the entirety of the two-building Atlantic Yards office development. Microsoft will create 1,500 new high-tech jobs, with occupancy targeted for summer 2021. Hines also has announced several recent leases at its adjacent T3 West Midtown building. Both buildings are part of what the companies cast as a redevelopment of Atlantic Station, itself an award-winning redevelopment of a steel manufacturing site that debuted to much acclaim in 2005. Hines bought the 138-acre development for around $200 million in 2015.