FROM SITE SELECTION MAGAZINE MAY 2020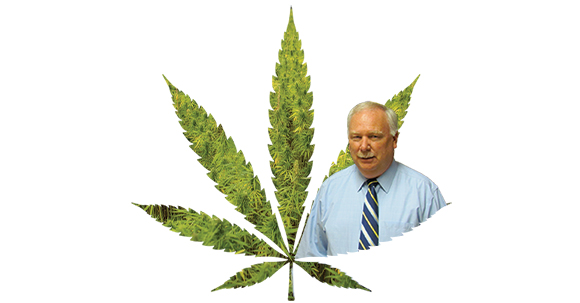 KENTUCKY
Murray State University's Tony Brannon was way ahead on how to grow hemp. Now he's a man in demand.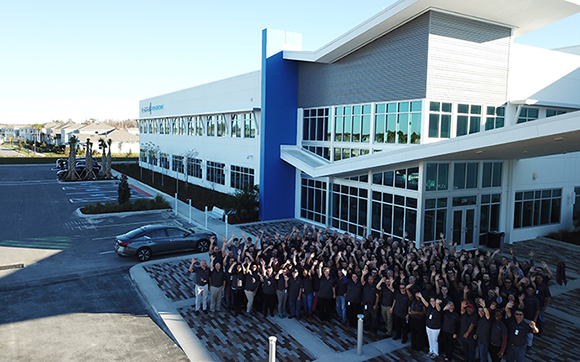 INVESTMENT PROFILE: PASCO COUNTY, FLORIDA
A thriving med-tech cluster is emerging about 20 minutes north of Tampa.
CONWAY ANALYTICS SNAPSHOT
The U.S. Green Building Council (USGBC) this week released four new Safety First Pilot Credits to address COVID-19 and support LEED-certified and LEED-candidate buildings with reopening strategies. Projects also can take advantage of Arc Re-entry, a set of resources to help facility teams assess and communicate recovery efforts, as well as the WELL Health-Safety Rating.
Which territories could be said to have a head start in environmentally aware and healthy buildings? Earlier this year, the USGBC announced its Top 10 States for LEED green building (see below), with Colorado ranked No. 1, based on the number of LEED-certified square feet per person. The state jumped to first place from No. 6 the year before. Which metro areas would top the list? The USGBC didn't break that down. But to their credit, they make the entire global inventory of nearly 150,000 LEED projects publicly available with their corresponding cities, so we can do it for you by metro area. Below are the top 10 metro areas by LEED projects per capita and by LEED-certified gross square feet (GSF) per capita. — Adam Bruns and Daniel Boyer
Top U.S. Metro Areas, LEED Square Footage Per Capita
San Francisco-Oakland-Hayward, CA
Las Vegas-Henderson-Paradise, NV
San Jose-Sunnyvale-Santa Clara, CA
Columbia, MO
Napa, CA
Washington-Arlington-Alexandria, DC-VA-MD-WV
Seattle-Tacoma-Bellevue, WA
Denver-Aurora-Lakewood, CO
Boulder, CO
Boston-Cambridge-Newton, MA-NH
Top U.S. Metro Areas, LEED Projects Per Capita
Santa Fe, NM
Austin-Round Rock, TX
Ithaca, NY
Jacksonville, NC
Trenton, NJ
Farmington, NM
Coeur d'Alene, ID
Fort Collins, CO
Las Cruces, NM
Fairbanks, AK
2019 Top 10 States for LEED

Rank
State
Certified Gross Square Footage (GSF)
GSF Per Capita
Number of Projects Certified
LEED Professionals
1
CO
23,962,344
4.76
102
6,339
2
IL
49,363,822
3.85
121
8,662
3
NY
72,778,916
3.76
193
12,576
4
MA
24,505,512
3.74
101
6,827
5
HI
4,083,713
3.00
12
1,1,45
6
MD
15,234,554
2.64
96
4,998
7
VA
19,981,112
2.50
98
6,526
8
MN
12,708,706
2.40
25
3,346
9
OR
8,825,432
2.30
33
2,908
10
CA
80,669,066
2.17
400
26,794
**
DC
31,810,018
52.86
143
2,597
**Washington, D.C. is not ranked as it is a federal district, not a state
SITE SELECTION RECOMMENDS
By 2021, Better Buildings Partner Cleveland Clinic expects to be 100 percent LED. By that time, all 200,000 fixtures across its properties in multiple states and countries will have been retrofitted with upwards of 500,000 LED tubes, saving more than 40 million kWh.

Photo courtesy of Cleveland Clinic
CAMBODIA
This project was one of three in the textile and garment sector approved by the Council for the Development of Cambodia this spring. Totaling just $7 million in total investment collectively, according to the Council the projects will create nearly 2,000 jobs. Kandal Stueng, a district in Kandal province near Phnom Penh, will be the location of Phnom Penh's new $1.5 billion international airport. Three Chinese contractors were chosen in January to construct the airport, after the project was approved by the Cambodian government.
ROMANIA
According to a report from SeeNews this spring, Romanian roof systems manufacturer Wetterbest, part of TeraPlast Group, relocated its factory in Baicoi following an investment of 44.5 million lei ($9.95 million), helped in part by co-financing through a state aid scheme. The factory's annual production capacity will now be 10 million sq. m. of metal tiles, and the 42 new jobs take the operation's total payroll to 350. The company has three sites in Baicoi, a town north of Bucharest in the Muntenia region that is known as the site of the deepest oil well in Romania.
Today, June 11, is King Kamehameha Day, a Hawaii state holiday that honors King Kamehameha I, credited with uniting the Hawaiian Islands into one royal kingdom in 1810. (According to lore, his greatness was foretold by a comet streaking across the sky during his birth in 1753.) Earlier this week was World Oceans Day. This photo from Olowalu, Hawaii, made late last year by Conway, Inc. President and Site Selection Publisher Adam Jones-Kelley, honors both days at once.