FROM SITE SELECTION MAGAZINE MAY 2020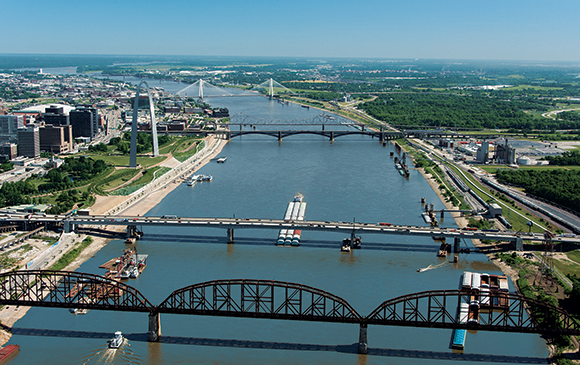 SHOVEL-READY SITES
As business looks for a post-pandemic recovery even as logistics and e-commerce continue to boom, could shovel-ready infrastructure investment be a better bet this time around than after the Great Recession?
SITE SELECTION RECOMMENDS
Last Thursday, Startup Genome and its partners at the Global Entrepreneurship Network released The Global Startup Ecosystem Report 2020, complete with rankings and analysis. Among its findings: A major beneficiary of the democratization of tech is the Asia Pacific region, which has gone from having 20% of top ecosystems in 2012 to 30% of them today. Watch for excerpts of this report in the July issue of Site Selection. And compare results to past findings published in Site Selection in 2019, 2018 and 2017.
Two financial asset management firm CEOs tell Ron Starner why St. Petersburg, Florida, is the best place for their headquarters.
Respond, Recover, Thrive - Business Expansion in the Age of COVID-19
Speakers:
Ron Starner
Executive Vice President, Conway, Inc.

Brandon Pyers
Senior Manager, National Credits & Incentives, Deloitte Tax LLP

Carl Nerlich
Managing Director, National Multistate Tax Services, Deloitte Tax LLP
Tuesday, June 30th: 11:00AM - 12:30PM EDT
Register now to join thought leaders from Conway and Deloitte for an intimate virtual session specifically created for economic developers who want to connect with leading site consultants to discuss how their region can enable recovery and expand in the midst of crisis.
Ask questions directly to the speakers during the live 30 minute Q&A after the panel!
Cost: $250
ALBERTA, CANADA
Lowe's Canada, based in Boucherville, Quebec, earlier this month announced that it had entered into an agreement with Calgary-based Highfield Investment Group for the construction of a new distribution center in the High Plains Industrial Park, within Rocky View County northeast of Calgary. Part of Lowe's Canada's plans to optimize its network to better serve in-store and online customers, the project will consolidate the capacity of several existing facilities in the region. The C$120 million, 1.23-million-sq.-ft. facility will be the largest leased distribution center in Western Canada, and is expected to open in the fall of 2021. The deal follows the company's recent acquisition of a distribution center in Boucherville. "High Plains Industrial Park is center ice for corporate Canada's western distribution centers and e-commerce fulfillment facilities due to its excellent transportation efficiencies, outstanding labor force and compelling rent economics," said Adrian Munro, president, Highfield Investment Group.
MISSISSAUGA, ONTARIO
Printful, one of the largest custom on-demand printing and warehousing companies in the world, will open its first-ever Canadian facility in Mississauga, Ontario, with production expected to start by the end of 2020, beginning with fulfilling direct-to-garment (DTG) and embroidered hats and apparel orders. Canada is the company's second-largest market after the U.S. It is estimated that the new facility will cut shipping time down from nine days to two days in Ontario, and four days in most other provinces. Another benefit is that domestic orders will not have to go through customs or be charged import duties. Printful currently employs 800+ people across six fulfillment centers in California, North Carolina, Spain, Latvia, and Mexico. The company worked closely with Invest in Canada and Toronto Global to help find a fulfillment location and expand their business.
July 1 is Canada Day, celebrating the date in 1867 when Canada became a new federation with its own constitution via the signing of the Constitution Act — formerly known as the British North America Act.
When Managing Editor Adam Bruns toured Atlanta this spring with a tennis league championship plate he'd finally helped his team win after 18 years of trying, he thought if anyone would understand this Stanley Cup-style victory lap, it would be Nadia Theodore, the Consul General of Canada in Atlanta. Happy Canada Day, Consul Theodore and team!