FROM SITE SELECTION MAGAZINE, JULY 2020 ISSUE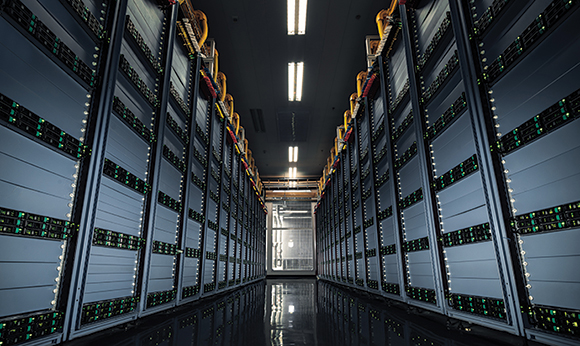 DATA CENTERS
The best location right now for cloud service providers? Everywhere. Google and Alibaba plan massive investment. And we present our data on top countries, global metro areas, U.S. states and U.S. metro areas for data center facility projects.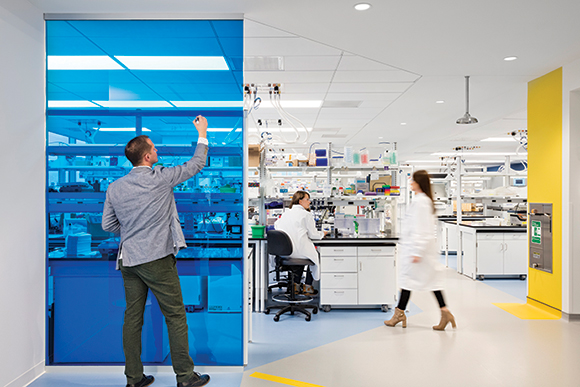 INVESTMENT PROFILE: PHILADELPHIA, PENNSYLVANIA
Greater Philadelphia is a center of excellence in cell and gene therapies.
SITE SELECTION RECOMMENDS
In its earnings call yesterday, Tesla not only shared images of its rising Gigafactories in Shanghai and Berlin, but also revealed that it had selected 2,000 acres "right on the Colorado River" near Austin, Texas, for its next Gigafactory, which Elon Musk said would "basically be an ecological paradise" that will be open to the public, and will produce the Cybertruck and Semi as well as other models. Musk said early construction work on the $1 billion, 5,000-job complex is already under way. "Tesla's decision to locate its newest Gigafactory in Austin will expand and enhance our innovative culture while also providing new and exciting career opportunities for all segments of our Central Texas workforce," said Opportunity Austin Chair Gary Farmer. "The company's pioneering spirit and advanced manufacturing technologies will be instrumental in our region's economic recovery and our sustainable growth for the longer term."
In the earnings call, Musk also gave "a shout-out" to runner-up Tulsa and Gov. Kevin Stitt's economic development team, whose efforts, he said, left him "super-impressed," adding, "We will for sure consider Tulsa for future Tesla expansions down the road."
"The comprehensive effort made by the State of Oklahoma, the City of Tulsa and the Tulsa Regional Chamber proves Oklahoma remains open for business and an ideal destination for the automotive industry despite today's announcement," Stitt said in a prepared statement. "We will be actively recruiting Tesla's supplier base to Oklahoma as well as many other companies whose eyes have been opened to our state throughout this process. I wish Elon Musk and Tesla all the best. In fact, I wish them so much success they are forced to expand again, because I know just the place." Watch for more coverage of this project in the Texas Spotlight in the September 2020 issue of Site Selection.
Tesla announced yesterday it would build the Cybertruck and other models at a new Gigafactory on 2,000 acres near Austin, Texas.

Rendering courtesy of Tesla
Site Selection and Netherlands-based location strategy firm BCI Global have joined forces to analyze the changed investment plans of leading companies. HERE is a link to an anonymous, confidentiality-guaranteed online survey that takes seven minutes. Questions relate to plans in four geographies (North America, Europe, China, Asia) for production plants; warehousing/distribution facilities; R&D centers; back offices/support centers; software development centers; and marketing/sales/service offices.
What's in it for you? We will send you the results of the survey and customize them for your sector, so that you know what the current investment intentions of your peers are. And we will invite you to an exclusive webinar only for survey participants (free of charge), so that you are the first to gain access to the results.
As a leader in the industry we hope you will participate, so that the survey & analysis gain value from your insights. Please respond before August 7, 2020. Thank you very much in advance for your cooperation.
Adam Jones- Kelley
CEO Conway
Publisher Site Selection Magazine

René Buck
CEO
BCI Global
CONWAY ANALYTICS SNAPSHOT
GraphicS courtesy of Smallbusinessprice.co.uk
A study released last week by Smallbusinessprice.co.uk analyzes the world's most profitable companies to find which industries and companies produce the most revenue per employee. With 383 employees, Rajesh Exports, a wholesaler company in India with 383 employees and a revenue of over $25.1 billion, has the world's highest revenue per employee at $65.6 million. What does it do? Gems and jewelry. No. 2 is Singapore-based commodity trader Trafigura Group, with 4,316 employees and revenue of $41.9 million per employee.
By sector, wholesalers are producing the most revenue per employee by a long shot. Last place (No. 20) among sectors goes to the transportation sector, with revenue of $300,000 per employee. Searching the top 25 companies by revenue per employee in the Conway Analytics database of corporate facility projects finds 81 projects over the past five years, led by major energy and petrochemicals spending from such firms as Formosa, Valero, Saudi Aramco, Phillips 66 and Royal Dutch Shell. Among wholesalers, Conway has tracked 10 projects in the U.S. from healthcare supplies company AmerisourceBergen, including major job-creating investments in the Dallas suburb of Carrollton, the Philadelphia suburb of Conshohocken and the Memphis-area logistics hub of Olive Branch, Mississippi.
These tables highlight the top 10 and lowest 10 companies in the U.S. based on revenue per employee.
MICHIGAN
Magna International is investing in an expansion in Highland Park pursuant to new full-seat assembly contracts. A release from Michigan Gov. Gretchen Whitmer's office said the project will be supported by a $2.1 million Michigan Business Development Program performance-based grant approved by the Michigan Strategic Fund and a five-year, 100% State Essential Services Assessment exemption valued at $326,678. "This support was critical in Michigan being chosen for the expansion over a competing site in another state," said the release.
"We've put a lot of dedication into managing through the COVID pandemic, and it's a good feeling to have news about growth for Magna and jobs for people in Highland Park, Detroit and other nearby communities," said Magna Seating President John Wyskiel. The company's June 2020 investor presentation detailed its approach to restarting production and future growth. Spanning five continents and 27 countries, Magna's global network includes 347 manufacturing operations and 94 product development, engineering and sales centers.
COLORADO
Telluride is famous for its bluegrass festival, led every year by gifted and energetic mandolinist and newgrass pioneer Sam Bush. But it's another Bush — Jake — who co-founded software-as-a-service (SaaS) firm INFOCU5 in Telluride in 2014 with Eric Swenson and James Coles. The company, which specializes in working with customers' customer service and support teams, also has hubs in the Colorado cities of Denver, Montrose and Grand Junction, where the company announced in June it will be moving jobs from Pasadena, California, thanks to approval of a Location Neutral Employee (LONE) Incentive by Colorado's Economic Development Commission. INFOCU5 has already hired 40 Grand Valley locals previously employed by Startek, a Grand Junction-based call center that closed its doors this year. INFOCU5 has plans to hire nearly 300 employees over the course of the next three years at its new location, which was chosen over competing locations in Utah and Arizona.
"Over the past two years, I've been re-establishing my roots here in southwestern Colorado after living in Santa Barbara, California, for 16 years," said Jake Bush. "Being born and raised in Telluride, the changes I have seen across the Western Slope have led to a newfound appreciation for the entire region, more specifically the countless gems in and around Mesa County. Our ongoing effort to exit our California operations over the past 14 months has been met with great excitement to be officially teaming up with the Grand Valley communities to help spearhead sustainable economic growth and opportunity across the rural-based communities of Colorado, with Grand Junction being the location of our new core operations HUB."
With over 2,700 acres, Inland Port Arizona (IPAZ) in Coolidge, Arizona offers one of the Southwest's premier mega sites for heavy industrial, advanced manufacturing, and distribution users. The site is centrally located between Phoenix and Mexico and is served by Union Pacific Railroad. It is Foreign Trade Zone (FTZ) capable and has over 900 contiguous acres for industrial as well as 640 acres for data center development. IPAZ is the home to Nikola Motor Company's state-of-the-art advanced manufacturing facility.
Central Arizona Commerce Park (CAZCP) in Casa Grande is the home to Lucid Motors' primary manufacturing facility. CAZCP offers Opportunity Zone status, FTZ capability, and is also Union Pacific served. With sites as small as 1 acre, CAZCP is ideal for small to mid-sized industrial uses requiring heavy-industrial zoning.
Both sites offer terrific accessibility with close proximity to I-10 and I-8 freeways. Make IPAZ or CAZCP your company's next location!
Ben Yawn, webmaster for Site Selection and for parent company Conway, Inc., made this photo last week of Montezuma Castle National Monument in Arizona. This structure, known as "Castle A," was first excavated in 1933, revealing 45-50 rooms that housed the Sinagua people for over 400 years.