FROM SITE SELECTION MAGAZINE, JULY 2020 ISSUE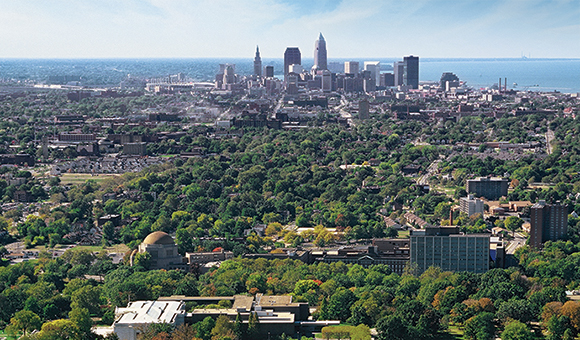 SPECIAL REPORT
With 4.3 million residents and a $238 billion economy, the Northeast Ohio landscape looks as ripe with opportunity as ever. Find out why as we explore major corporate expansions, a bracing COVID-19 response, new industrial site and workforce programs, the rise of Voltage Valley and the value of the region's "Emerald Necklace."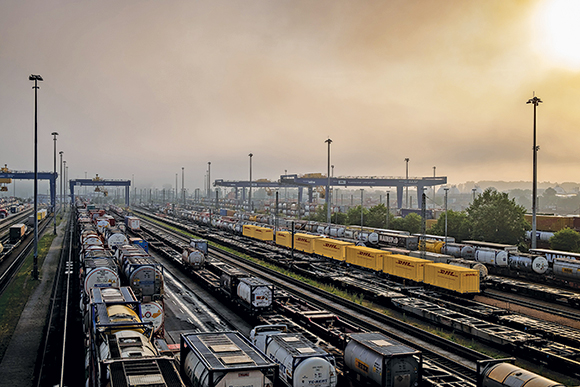 NEWS DIGEST
Quick-reading stories on DHL's new China connection; wind power growth in Taiwan; a circular economy project in the Netherlands; Fujifilm in Denmark; and VW's EV plans in China.
SITE SELECTION RECOMMENDS
CBRE reported last week that office space offered for sublease in the 10 largest U.S. markets increased by 12% from March to June, led by 33% spikes in Denver and San Francisco. By contrast, Houston's available sublease space actually declined by 2%, owing in part to the region's expanding health care and tech economy.
"Space offered for sublease is a highly fluid and difficult-to-track metric, since companies can put space on the market or withdraw it on a daily basis," said Ian Anderson, CBRE's Americas head of office research. "But the general increase in space offered for sublease amid the pandemic is to be expected. We believe that the second quarter was the low point for the market with office leasing activity down by more than 40 percent from a year earlier — and that we'll begin to see a gradual recovery."
10 Largest U.S. Office Markets: Space Offered For Sublease In June
| Market | Sq. Ft. Offered for Sublease | % change March to June | Market | Sq. Ft. Offered for Sublease | % Change March to June |
| --- | --- | --- | --- | --- | --- |
| Manhattan | 11.2M | 2% | Boston | 5.5M | 18% |
| San Francisco | 6.5M | 33% | Houston | 5.3M | -2% |
| Wash DC | 6.4M | 4% | Los Angeles | 4.8M | 28% |
| Dallas-FW | 6.2M | 4% | Atlanta | 3.8M | 25% |
| Chicago | 5.6M | 8% | Denver | 3.4M | 33% |
NETHERLANDS
In the same month that the footwear maker celebrated the opening of its new headquarters in Broomfield, Colorado, Crocs announced this major distribution center investment in the DistriPark Dordrecht logistics park in the Drechtsteden region of the province of South Holland, Netherlands. The location is near the Port of Rotterdam, the Port of Moerdijk and the A16 motorway. "When we took a look around, Dordrecht turned out to be the best location for our company because of the good transport connections," said Adrian Holloway, Crocs' senior vice president and general manager of the EMEA region.
OHIO
Port proximity was a huge factor for Walmart last week too, as the retailer announced this new distribution center investment in Dorchester County, near Ridgeville, South Carolina, near the Port of Charleston. The direct import distribution center, which will take approximately 14 months to build, will supply several regional distribution centers, supporting approximately 850 Walmart stores and Sam's Clubs across the Southeast. This one center alone is expected to increase volumes at the Port of Charleston by approximately 5%. "The Charleston region is perfectly positioned for global distribution, offering prime access to one-third of the U.S. population and the deepest seaport on the East Coast," said John Hagerty, chairman of the Charleston Regional Development Alliance Board. "This historic announcement aligns with the One Region Global Competitiveness strategy, which identified distribution centers as vital to the growth of the region's advanced logistics sector." Watch for more reports from the Southeast U.S. in the September 2020 issue of Site Selection.
While some continue doing puzzles during the pandemic, others are puzzling out a safe strategy for getting outside and moving around. The National Park Service is increasing access and services in a phased approach across all units of the National Park System. You can find out a park or recreation area's status here. Meanwhile, the World Jigsaw Puzzle Federation had to reschedule until 2021 its World Championship that was to have taken place at Millennium Dome in Valladolid, Spain, in September. In that competition's team event, groups of four to five people simultaneously assemble six jigsaw puzzles (three of 1,000 pieces and three of 1,500 pieces) in a maximum period of eight hours. "Ravensburger sold about seven puzzles per minute in 2019," Thomas Kaeppeler, president of Ravensburger North America, told AARP in May, "and so far in 2020, we are looking closer to selling 20 puzzles per minute."