FROM SITE SELECTION MAGAZINE, JULY 2020 ISSUE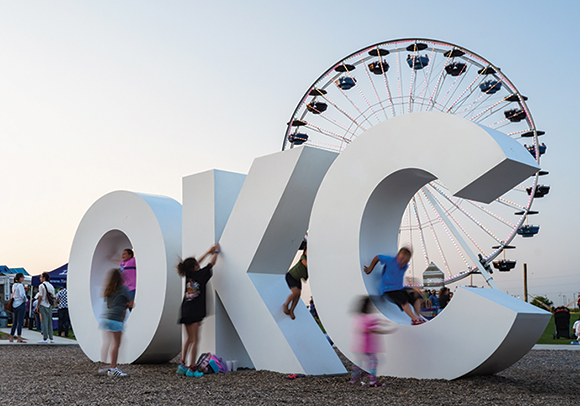 OKLAHOMA
Oklahoma launches new programs to spur economic recovery across the state.
BRITISH COLUMBIA
What company CEO Ken James has called "the biggest project Prince George has ever seen" is now headed toward a yet-to-be-named site near McLeod Lake in First Nations territory just outside Prince George, rather than going into an industrial park in the city, due to some citizen opposition. The company signed an agreement with the McLeod Lake Indian Band in March. The megaproject is slated to use feedstock from Enbridge's West Coast natural gas pipeline to produce about 1 million metric tons per year of polymer-grade ethylene, which would then be used to make polyethylene and potentially other products. Construction is planned to begin in 2021, creating thousands of temporary jobs. Once all phases are complete, the ethylene complex will employ 1,000.
WASHINGTON
Amazon already was investing in new offices, design space, R&D labs, and prototype manufacturing facilities in Redmond to support Project Kuiper, an initiative to launch a constellation of Low Earth Orbit satellites that will provide low-latency, high-speed broadband connectivity. In June, the company announced it has secured an additional 111,000 sq. ft. of office space in Redmond Town Center to host tech and engineering teams supporting Amazon Web Services' database services. The site will open in 2021 with capacity for more than 600 employees. "Our new Redmond office is part of our plan to continue growing and creating jobs in the Puget Sound region," said John Schoettler, Amazon's vice president of global real estate and facilities. "In addition to Redmond's strong existing talent pool and close access to our Seattle and Bellevue locations, these new facilities will also provide more flexible work options for employees, allowing us to continue our sustainable growth in the region for years to come."
SITE SELECTION RECOMMENDS
JLL in late July released its 2020 U.S. Life Sciences Outlook, noting that "emerging hubs are looking to real estate to boost productivity as they anticipate growth of the worldwide prescription drug market, expected to surpass $1 trillion by 2022." Boston and the Bay Area unsurprisingly top the cluster rankings, followed by San Diego, Maryland and nearly identical scores for the Research Triangle and Philadelphia. "Each cluster has a different specialty and occupies its own point along the maturity spectrum, providing a diverse range of options for investors and occupiers alike," said Roger Humphrey, executive managing director, JLL Life Sciences. "But they do a share a major commonality. Each cluster features a highly-educated workforce and ties to the research community, which in turn attracts a steady stream of multi-sourced investment that creates a need for institutional real estate."
Photo courtesy of NASA/Bill Ingalls
The Mercedes-Benz Global Logistics Center in Germersheim, Germany, which last month celebrated its 30th anniversary, supplies partners in over 150 countries with parts and accessories for commercial vehicles and passenger cars, and just received a major expansion and modernization investment. The central warehouse in Germersheim has around 500,000 different passenger car and commercial vehicle parts ready for retrieval in over 1.4 million sq. m. (15 million sq. ft.) of storage space. The site is located in Germany's southern Palatinate region on Island Grün — a peninsula between the Rhine and Old Rhine river branches that is known for having hosted a major rock festival in 1972 featuring Pink Floyd, the Faces, the Doors, Billy Joel and dozens of others after the city council in Mannheim rejected hosting the event. Watch for more global logistics projects and trends in the September issue of Site Selection.