FROM SITE SELECTION MAGAZINE, JULY 2020 ISSUE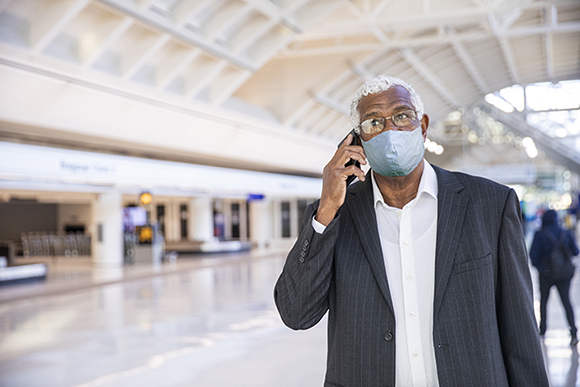 AEROSPACE
Aerospace Industries Association President and CEO Eric Fanning urges action on relief legislation and public-private partnership.
SITE SELECTION RECOMMENDS
Imagine building an expansive new HQ campus, then deciding since the onset of COVID-19 to sell it and disperse HQ functions. That's what REI is doing with its newly completed corporate campus in the Spring District neighborhood of Bellevue, Washington. The company is instead following a distributed work model for its HQ functions. But that doesn't make its modern distribution center in Arizona (pictured) any less like an HQ campus itself. Look back at our conversation three years ago with REI Vice President of Supply Chain Rick Bingle.
FLORIDA
Even as it continues to follow a remote model with its aviation simulator training, SIMCOM International announced early this month it will move its Orlando worldwide headquarters and training facility to a new complex in Lake Nona's downtown district, not far from Orlando International Airport. The company, which currently operates two learning centers in Orlando, is investing $109 million in the new home base, and plans to create more than 50 new high-wage jobs over the next two years. The Orlando Economic Partnership worked with the State of Florida, Space Florida, Enterprise Florida, Orange County, the City of Orlando and Tavistock Development Company to help the company build its business case for expanding in Orlando. A release from the Partnership stated that the company also considered Arizona and Texas as potential HQ locations. Frank DiBello, president and CEO of Space Florida, noted, "SIMCOM's announcement demonstrates Florida's robust aviation and aerospace economy, and recognizes Central Florida's strong technology and simulation ecosystem."
ALABAMA
Steelmaker ArcelorMittal announced last week it plans to its build an electric arc furnace steel making facility at its AM/NS Calvert mill as part of a $500 million expansion project in Alabama. The new facility, expected to create 200 new jobs, will supply steel slabs to the on-site hot strip mill that currently receives the slabs from Brazil. ArcelorMittal executives said the strategic growth plans at AM/NS Calvert will allow the company to capitalize on the new USMCA trade agreement, which calls for the auto industry to use more North America-produced steel. AM/NS Calvert was originally built by Thyssenkrupp at a cost of around $4 billion, and was acquired by ArcelorMittal and Nippon Steel as a 50:50 JV in 2014. The JV has already invested more than $200 million in strategic projects at Calvert since its acquisition. "These capabilities, geographic location in combination with the new EAF, will position the facility well for meeting automotive and energy market demand well into the future," said the company.
Photo by LANDPROCESS courtesy of v2com
Among the 194 winners of Architizer A+ Awards announced early this month, this urban rooftop farm at Thammasat University in Tambon Khlong Nung, Thailand, designed by LANDPROCESS, was one of six projects receiving a special honoree designation. The rice-terraced, cascading design absorbs, filters and slows down runoff 20 times more efficiently than a conventional concrete rooftop. In addition to public greenspaces and an amphitheater providing a 360-degree view of Bangkok, the roof also has solar panels capable of producing 500,000 watts per hour — enough to help irrigate the urban farm and power the building beneath it.