FROM SITE SELECTION MAGAZINE, JULY 2020 ISSUE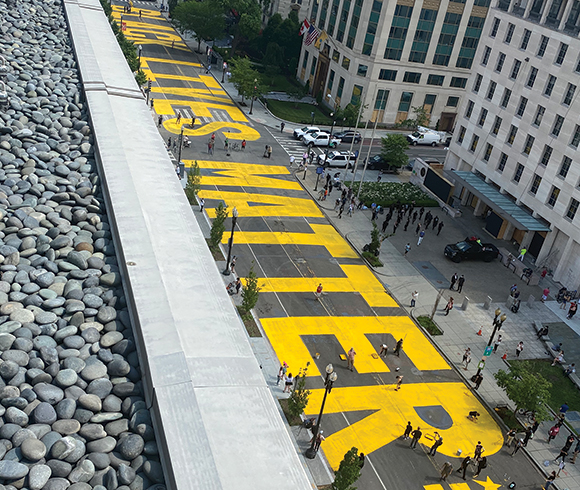 IMPROVEMENT DISTRICTS
The Golden Triangle Business Improvement District last fall became the first in the world to be certified LEED-Platinum as a community. That's just the beginning for this catalytic neighborhood.
INDIANA
As we noted when covering the HQ move of Serta Simmons to Atlanta, there's probably no more cumbersome household item than a mattress. Hence the appeal of the mattress in a box. Corsicana Mattress, based in the Dallas-Ft. Worth metro area since its founding in 1971, has 10 facilities nationwide, and is about to add No. 11, as it announced this major mattress-in-a-box production facility in the northwest Indiana community of LaPorte. According to the NWI Times, the company chose LaPorte because of the city's proximity to both foam suppliers and logistics companies, reducing freight costs. It already knew the region: The company operates a traditional mattress facility in the southwest Chicago suburb of Aurora, just over 100 miles to the west.
IDAHO
Six years after Materne North America, maker of the GoGo squeeZ brand of boxed juice drinks, opened a new $85 million facility in Nampa, the company is expanding. Materne traces its roots to a 19th century applesauce and puree factory in Boué, located in the north of France. The company's first U.S. production facility opened in another fruit-rich region of the country, in Traverse City, Michigan.
SITE SELECTION RECOMMENDS
Speaking of Apples … the Cupertino-based giant continues to follow through on the affordable housing pledges it made last year. "At a time when so many members of our community are facing unprecedented challenges, we believe it's critical to make sure that their hopes for the future are supported through tangible programs and results," said Kristina Raspe, Apple's vice president for Global Real Estate and Facilities, in a July announcement allocating the first $400 million of affordable housing and homeowner assistance funds from an overall $2.5 billion commitment. "As cities and states have been forced to pause many of their long-term affordable housing investments amidst the current public health crisis, Apple is proud to continue moving forward with our comprehensive plan to combat the housing crisis in California."
Apple and Housing Trust Silicon Valley are moving forward with the first four affordable projects funded through their public-private partnership, creating more than 250 new units of affordable housing, including this building on Page Street in San Jose.

Image courtesy of Apple
On his first foray to downtown Atlanta in many months with his family yesterday, Managing Editor Adam Bruns snapped this photo of the Queen of Hearts playing croquet with a flamingo mallet, part of the "Alice's Wonderland Reimagined" exhibit at the Atlanta Botanical Garden located at Piedmont Park.