FROM SITE SELECTION MAGAZINE, SEPTEMBER 2020 ISSUE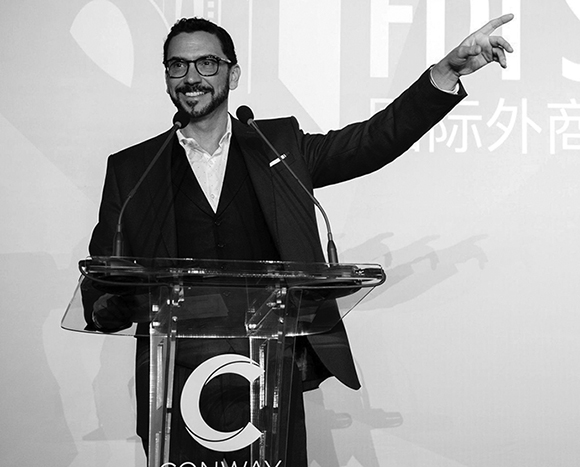 IN MEMORIAM
A tribute to our late president and CEO, written by his father.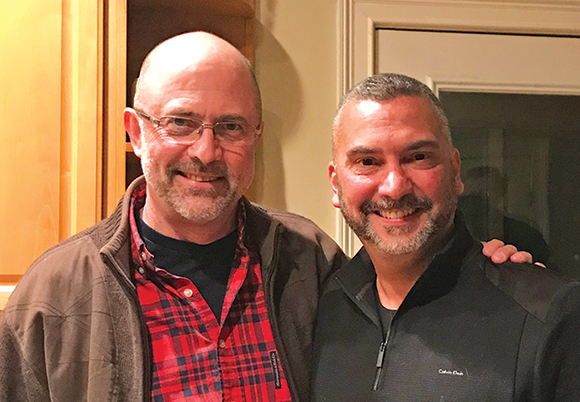 EDITOR'S VIEW
Editor in Chief Mark Arend reflects on Adam Jones-Kelley's legacy of leadership and friendship.
CONWAY ANALYTICS SNAPSHOT
We're crunching INC. 5000 numbers again this week to ferret out signals about prosperous locales and the industries that feed that prosperity. Last week, you'll recall, we showed you the top states and cities by number of INC. 5000 firms. This week we look at which states and cities have the strongest per-capita performance in terms of INC. 5000 firm location. Seven of the cumulative top 10 repeat in this per-capita calculation, with Maryland and Massachusetts entering the fray, and Utah shooting past all of them to No. 1. Apparently Gov. Gary Herbert meant it when he told us, "We are the most business-friendly state in America," earlier this year.
Top States, INC. 5000 Firms Per Capita
| State | Population (millions) | No. of Companies |
| --- | --- | --- |
| 1. Utah | 3.1611 | 115 |
| 2. Virginia | 8.5177 | 280 |
| 3. Colorado | 5.6956 | 151 |
| 4. Maryland | 6.0427 | 149 |
| 5. Massachusetts | 6.9021 | 140 |
| 6. Georgia | 10.5195 | 199 |
| 7. llinois | 12.7411 | 240 |
| 8. California | 39.557 | 720 |
| 9. Florida | 21.2993 | 376 |
| 10. New York | 19.5422 | 319 |
For the metro analysis, the Mountain West sure looks good. We have removed all 127 one-company towns to arrive at the list below, though it's worth noting those single-firm high performers are located in places as diverse as Petoskey, Michigan; Farmington, Maine; and Shippenville, Pennsylvania. Given the remote work trend, could more one-company towns be on the horizon? If we were to remove two-company towns from the list below, Salt Lake City (with 48 firms) and metro Charleston, South Carolina (with 29), would be brought into the top 10, giving Utah and Colorado three apiece.
Top Metros and Cities, INC. 5000 Firms Per Capita
| Metro | Population (millions) | No. of Companies |
| --- | --- | --- |
| 1. Heber, UT | 0.0277 | 3 |
| 2. Bozeman, MT | 0.0973 | 9 |
| 3. Provo-Orem, UT | 0.5715 | 45 |
| 4. Huntsville, AL | 0.4411 | 31 |
| 5. Breckenridge, CO | 0.0294 | 2 |
| 6. Boulder, CO | 0.3133 | 19 |
| 7. Jackson, WY-ID | 0.0333 | 2 |
| 8. Austin-Round Rock, TX | 1.9433 | 112 |
| 9. Broomfield, CO | 0.0559 | 3 |
| 10. Washington-Arlington-Alexandria, DC-VA-MD-WV | 6.0337 | 309 |
How many company projects are landing in these states and cities? Connect to Conway Analytics to start your own data exploration. — Adam Bruns, Daniel Boyer and Mark Bertram
The editors of Site Selection are preparing the annual Business Climate rankings, and we need your help. A key part of the rankings that appear in our November issue is input from you on which states have the business climates you find most attractive.
Please take a minute to respond to the simple survey that follows. The deadline is Friday, September 18th.
Click here to take this survey.
Thank you for your valuable time.
Sincerely,
Mark Arend
Editor in Chief
Site Selection Magazine
www.siteselection.com
QUEBEC
Among the projects documented over the past year that boosted the stature of Québec City and its regional agency Québec International in this year's edition of Canada's Best Locations is this investment by Boiseries Bégin, a door and molding company, in the borough of Beauport, just south of the famous Montmorency Falls. As the Beauport Express documented (in French), the process was not easy with the local municipality, but the company reached the finish line with some assistance. Proprietor Denis Bégin said he chose to remain in Beauport primarily because that is where his workforce lives.
GEORGIA
Atlanta Coca-Cola Bottling Company earlier this year celebrated the opening of this new facility in Union City, south of downtown Atlanta. The 456,000-sq.-ft. facility — which includes a sales and distribution center, warehouse, fleet shop, administrative offices and meeting space — represents one of the largest investments in a sales center in the U.S. Coca-Cola System. The South Metro Sales Center is serving more than 10,000 customers throughout 15 counties in metro Atlanta "who refresh some 2.8 million consumers annually with beverages from the expansive Coca-Cola portfolio," said the company. "This facility is one of the most technologically advanced sales and distribution facilities in the North American beverage industry, and it is one of the largest investments that has been made in a U.S. Coca-Cola sales center," said Mike Suco, East Region vice president for Coca-Cola Bottling Company UNITED. "What a great testament to the commitment our company has to the Atlanta market and the thousands of associates who serve our customers and these communities every day."
SITE SELECTION RECOMMENDS
The 2020 Manufacturing Scorecard from Ball State University's Center for Business and Economic Research (CBER), was released this week, and only Michigan, Iowa, Indiana, Kentucky and South Carolina earn an "A" in manufacturing health. The annual report from the Muncie, Indiana–based institution analyzes how each state ranks among its peers in several areas of the economy that underlie the success of manufacturing and logistics, including: manufacturing and logistics industry health, human capital, cost of worker benefits, diversification of the industries, state-level productivity and innovation, expected fiscal liability, tax climate, and global reach. The scorecard website includes a complete spreadsheet with full data sets, as well as past scorecards for comparison.
Map image courtesy of Ball State CBER
Arizona offers one of the lowest-cost environments for doing business in the United States, along with a productive, highly skilled workforce and an exceptional quality of life. Arizona attracts global corporations, forward-thinking startups and everything in between.
At Arizona Public Service, we deliver clean, reliable and affordable energy to support the growth and prosperity of our state. We keep energy affordable to help businesses thrive, and our top-tier reliability ensures operations stay up and running.
Our team is here to help businesses make informed decisions about locating or expanding existing operations in Arizona. Our experts offer a slate of services to aid in site selection, including constructive engagement with economic development community partners across the state, financial and strategic support, advancing the entrepreneurial ecosystem, and making commercial land parcels "shovel ready" for your business investment. Let us help with your success story.
Shared with us by the late Adam Jones-Kelley's mother Laura Lyne (Site Selection's publisher/director and president of Conway Data), this photograph of Adam and his grandfather, Conway Data and Site Selection Founder McKinley "Mac" Conway, was taken by Adam's grandmother Becky in Alaska when Adam was nine. Typical of Mac's gusto-grabbing world travels and foreshadowing travel adventures to come for his globetrotting grandson, the three of them had just flown to Fairbanks from Atlanta in Mac's Mooney aircraft.