FROM SITE SELECTION MAGAZINE, NOVEMBER 2020 ISSUE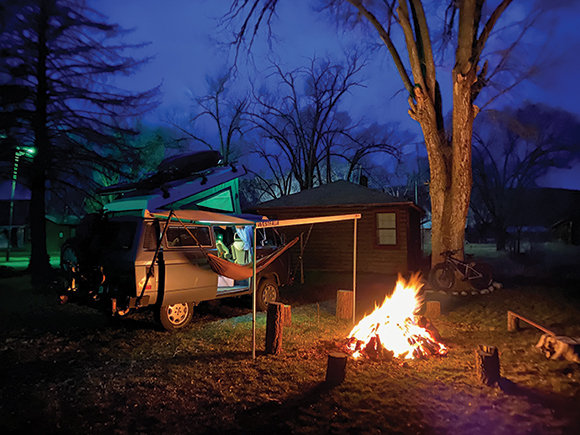 OPPORTUNITY ZONES
Finding projects that suit the community-oriented goals of the federal Opportunity Zone program can take some work. But they're out there.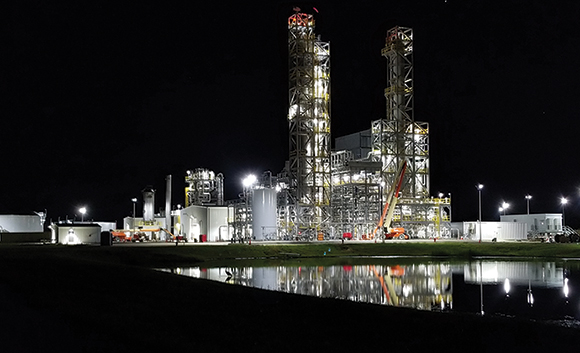 INVESTMENT PROFILE: NORTHWEST OHIO
Natural gas price stability and cost competitiveness give this region the edge.
CONWAY ANALYTICS SNAPSHOT
Cities are a constant topic of study around here, from our series of World's Most Competitive Cities reports to our annual Top Metros rankings of U.S. metro areas. So we're always eager to point out new data and analysis that can deliver a clearer picture of metro economies. One new resource is ESI ThoughtLab's Hyperconnected Cities Database Navigator, which allows users to explore rankings, profiles, strategies, and performance benchmarks on 100 hyperconnected cities. "You can now see how these cities use data analytics and technology to transform and interconnect key areas across their urban ecosystems, from mobility, energy, water, and sustainability to public safety, healthcare, payment systems and cybersecurity," says ESI.
The organization this year has embarked on a new research program, Smart City Solutions for a Riskier World, that includes a benchmarking survey of 150 cities across population, income, and economic levels; sentiment analysis of citizen concerns and views; economic modeling of the social, environmental, and performance benefits of smart solutions for achieving the United Nation's Sustainable Development Goals (SDGs); and in-depth case studies of cities that excel at driving positive social, environmental and economic outcomes.
Need to balance out those lofty goals with some dollars and cents? Check out this week's analysis by Move.org of the 75 most populated U.S. cities, ranked by cost of living. Among the highlights:
Compared to the organization's 2019 report, the cost of living has risen an average of 7.33% across the 75 cities.
The $1,200 stimulus checks like those distributed in April 2020 wouldn't completely cover one month of living costs, even in the most affordable cities.
Three Texas cities rank among the 15 least expensive cities.
Map and chart courtesy of Move.org
SITE SELECTION RECOMMENDS
Archive photo courtesy of Revolution Rise of the Rest
Regular readers know we're fans of Rise of the Rest (ROTR), the pitch competition backed by Steve Case's Revolution organization that focuses on entrepreneurs located in places away from the coasts. While usually based on a bus tour of a particular region, their team's latest virtual tour was an "Equity Edition," in keeping with some of the priorities we talked about last year with David Hall, a Morehouse College graduate who is partner at Rise of the Rest Seed Fund. This week, ROTR announced its five finalists for the tour's $2 million pitch competition taking place December 3, as the culmination of a series of hour-long virtual events held over three days. These five were chosen from 450+ applications from Black-led startups based in over 100 cities across the U.S.:
ITALY
UPS announced last week that its new logistics center in the heart of Tuscany is up and running two years after laying the cornerstone. "Our customers trust with us their shipments, which are products of Tuscan craftsmanship and emblematic symbols of the 'Made in Italy' mark of excellence known around the world," said Karl Haberkorn, managing director, UPS Italy. "We're hard at work helping to keep Italy's economic engine running and supporting businesses of all sizes to seize every opportunity in this delicate transition stage." The latest data from the Italian National Institute of Statistics shows that exports increased 5.7% between June and July. The new facility is part of a network of 21 UPS facilities in Italy, connecting to UPS's European ground network and global air network from Ancona-Falconara, Bergamo-Orio al Serio, Bologna, Rome-Ciampino, and Venice.
MEXICO
Though an official release from the company is hard to track down, México Now and other publications have reported in the past week that Volkswagen de México plans to invest $233.5 million in an expansion of its engine plant in Silao, Guanajuato. VW constructed the plant a decade ago, and expanded there previously in 2013. The expansion will support the new EA211 engine, and grow production from 1,500 engines a day to 2,500 to support VW vehicle assembly plants in Chattanooga, Tennessee, and Puebla, México, as well as the Audi plant in San José de Chiapa, in Puebla.
This week marks the debut of the California 2020 Economic Development Guide, Digital Edition, featuring insights into the state's support for businesses during the pandemic; the Regions Rise Together initiative from the Governor's Office of Business and Economic Development (GO-Biz); rural economic development; tax incentives; innovation and entrepreneurship; FDI; and industry spotlights on logistics, ag-tech, renewable energy, aerospace, life sciences, automotive and other sectors.
The 260-acre Colleton County Commerce Center is located at Exit 62 on I-95, sandwiched between the Ports of Charleston, South Carolina, and Savannah, Georgia, within a one-hour drive time of either seaport.
Close to the aerospace clusters surrounding Boeing in Charleston and Gulfstream in Savannah, the Colleton County Commerce Center provides your company with a shovel site in a Foreign Trade Zone directly on the I-95 corridor, halfway between New York and Miami.
In addition, we currently have an expandable 100,000 SF speculative industrial building available to speed your project to completion. The building can be expanded to 600,000 SF and is an excellent choice for a manufacturing or distribution project.
For more information, contact Kay Maxwell at 803.541.0023 or visit our website: www.southerncarolina.org.
The UK government yesterday issued a string of letters to business leaders alerting them about what needs to be done as the nation's transition period out of the European Union comes to an end. "There is just over a month to go until the end of the transition period and there will be new rules to follow from 1 January 2021 onwards," wrote Secretary of State for Business, Energy & Industrial Strategy Alok Sharma. "As Business Secretary, I urge you to ACT NOW to avoid your business operations being interrupted when the transition period ends." That urgency makes this photo taken last week by Brendan Doherty, regional director, Europe, for Site Selection parent firm Conway Data, Inc., particularly timely. "The left of the photo is Northern Ireland, UK, while the right is the Republic of Ireland," he says.