FROM SITE SELECTION MAGAZINE, NOVEMBER 2020 ISSUE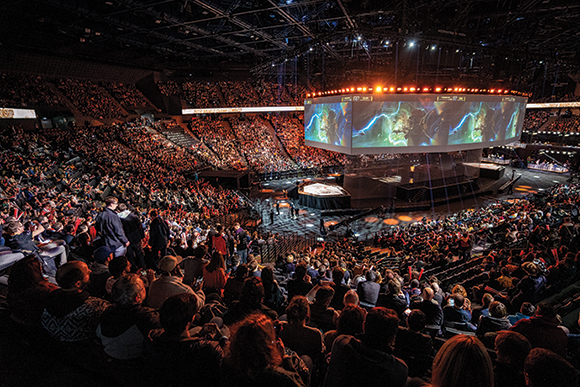 DATA CENTERS
Just as e-commerce and streamed meetings are driving data center capacity expansion, so too are the world's 2.7 billion video gamers.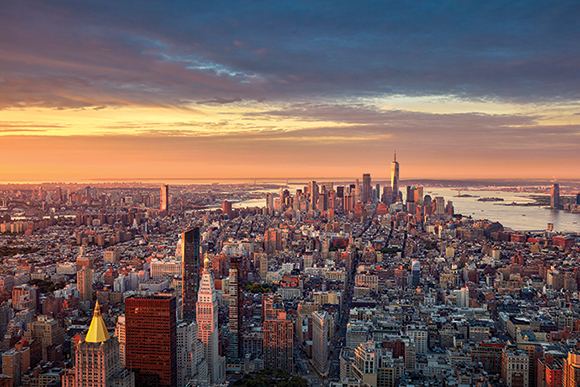 INVESTMENT PROFILE: NEW YORK CITY
It's time to take a close look at the tech world's rising heavyweight.
SITE SELECTION RECOMMENDS
Regeneration of activity on vacant property has strong precedent in Ireland, where areas such as Grand Canal Square (pictured) have been redeveloped thanks to the decision more than three decades ago to develop an international financial services center in Dublin's Docklands area.

Photo by Chris Hill Photographic courtesy of Tourism Ireland
David McWilliams, economist and columnist at The Irish Times, offers a bleak picture but common-sense solutions to combat two current conditions in Ireland: a 15% unemployment rate and nearly 200,000 vacant buildings. What's needed to combat derelict properties, he writes, is a "use it or lose it" policy.
TAIWAN
Even as Taiwanese chipmaker TSMC proceeds with a huge investment in Arizona, Taiwanese electronics companies continue to invest in their home country. Yageo earlier this month held the groundbreaking ceremony for its third plant in Kaohsiung Dafa Industrial Park and the grand opening ceremony of Yageo Group-National Cheng Kung University Joint R&D Centers. In addition to the new factory, "the company will also expand investment in its current factories located in Kaohsiung Dashe, Nanzih, and Dafa district, to respond [to] and to reduce the potential impact of the global trade dispute and pandemic," Yageo stated. Among other moves, the company in September inked a strategic alliance with Foxconn parent company Hon Hai Technology Group to integrate R&D capabilities and technological innovations in key electronic components.
VIRGINIA
UK-based Klöckner Pentaplast (kp), a maker of plastic packaging, announces its commitment to expand its PET extrusion with in-line stretching capacity by 10,000 metric tons at the company's location in Rural Retreat, located in the Blue Ridge Highlands of southwestern Virginia. It's the fourth major expansion for the company this year, and part of an overall expansion of PET extrusion across eight North American sites that also include Gordonsville, Virginia; and Beaver, West Virginia. The new PET heat shrink sleeve film production line is expected to be fully operational in the third quarter of 2022 and is positioning the Rural Retreat site as a Center of Excellence for the company.
CONWAY DATA TRAINING & EVENTS
Photo by Tormod Amundsen/Biotope, courtesy of Kebony
Conway Data Staff Photographer Sebastijan Jug made this image of the Sydney Harbour Bridge in summer 2019 during the World Forum for FDI. Look closely and you can see bridge climbers ascending to the top. BridgeClimb Sydney, for an adult ticket price of around US$145, continues to operate under COVID-19 protocols today, and since it launched in 1998 has helped more than 4 million guests climb to the summit and back. Along the way, the organization has facilitated more than 5,000 marriage proposals and 30 weddings. "Our most frequent climber is 91 years of age," says BridgeClimb Sydney, "and has completed 133 BridgeClimbs!"