FROM SITE SELECTION MAGAZINE, JANUARY 2021 ISSUE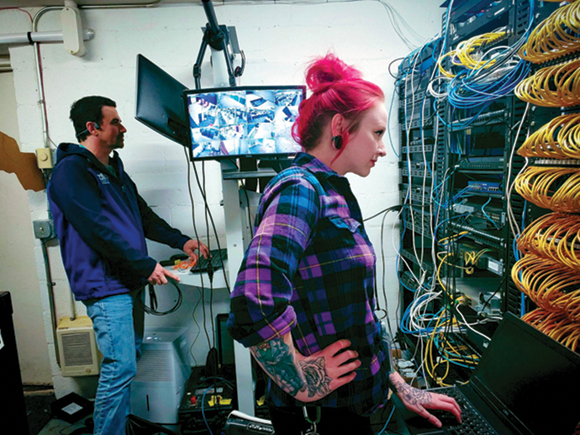 BUSINESS PROCESS OUTSOURCING
FCR pivots to diversity, remote work and a host of new locations in one fell swoop.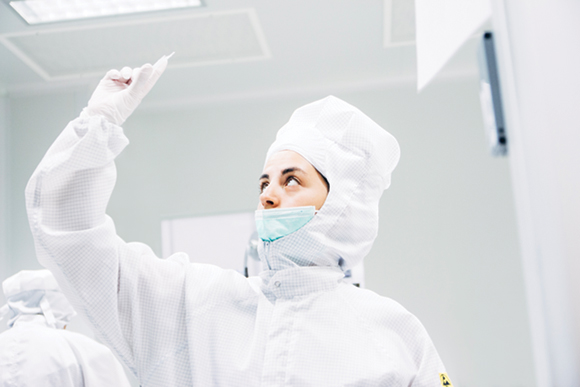 INVESTMENT PROFILE: PORTUGAL
Portugal has made itself a compelling location for tech and mobility investments.
ITALY
Amazon's European arm announced from Luxembourg last week the opening of two new sites in Italy this year: this fulfillment center in Agognate, a hamlet of Novara municipality in the Piedmont region, and a sortation center in Spilamberto. Amazon will create 1,100 permanent jobs in three years on top of the company's 8,500 existing jobs in Italy. The launch of the two new sites means Amazon is adding over €230 million (US$278 million) to the €5.8 billion invested since 2010. "We are proud and excited to expand our operation with two new facilities in Piedmont and Emilia-Romagna," said Stefano Perego, vice president of Amazon EU Operations. During 2020, the company opened two new fulfillment centers in Castelguglielmo/San Bellino (Rovigo) and in Colleferro (Rome). Over the last two years, Amazon has opened various sorting centers and warehouses in Italy in addition to urban fulfillment centers serving Amazon Prime Now customers in Rome and Milan, where the company moved to its new corporate HQ in the Porta Nuova district in 2017.
NEW YORK
New York Governor Andrew M. Cuomo announced last week that alternative energy technology provider Plug Power Inc. will establish this $125 million Innovation Center in Henrietta in Monroe County that will be "the first world's first Gigafactory for Proton Exchange Membrane technology." The company will use the facility in the Finger Lakes region to manufacture hydrogen fuel cell stacks and electrolyzers, which are utilized in the generation of green hydrogen from renewable electricity. The fuel cell stacks are used in its ProGen hydrogen fuel cell engines, which are used to power a variety of electric vehicles including material handling equipment, on-road commercial fleet vehicles and drones. The project is supported by Empire State Development, which is providing $13 million in Excelsior Tax Credits. Monroe County, Rochester Gas and Electric and Greater Rochester Enterprise are also assisting with the project. Plug Power, founded in 1997 in Albany County, in 2019 announced plans to invest $3.7 million to establish a Membrane Electrode Assemblies facility in Rochester's Eastman Business Park, creating more than 80 new jobs. The company had also previously announced an expansion plan in the Capital Region committing to investing nearly $6.5 million to create more than 180 jobs statewide. The company also recently announced a partnership with Korea's SK Group to accelerate hydrogen as an alternative energy source in Asian markets, and is partnering with Europe's Groupe Renault to produce fuel cell-powered commercial trucks.
CONWAY DATA TRAINING & EVENTS
SITE SELECTION RECOMMENDS
Researchers at Massachusetts Institute of Technology have released a new study that says installing electric vehicle charging stations on residential streets, rather than just in central locations such as shopping malls, could have an outsized benefit. They also found that adding on high-speed charging stations along highways and making supplementary vehicles more easily available to people who need to travel beyond the single-charge range of their EVs could greatly increase the vehicle electrification potential. In their analysis of driving habits in Seattle, "the team found that the impact of either adding highway fast-charging stations or increasing availability of supplementary long-range vehicles for up to four days a year meant that the number of homes that could meet their driving needs with a lower cost electric vehicle increased from 10% to 40%," says an MIT press release. "This number rose to above 90% of households when fast-charging stations, workplace charging, overnight public charging, and up to 10 days of access to supplementary vehicles were all available." The study, available in the journal Nature Energy by subscription only, builds on earlier research by Associate Professor Jessika Trancik and postdoc and graduate collaborators that found EV adoption potential is just as promising in sprawling cities as it is in dense cities such as New York.
Roughly 90% of the personal vehicles on the road daily could be replaced by a low-cost EV, even if the cars can only charge overnight, MIT researchers found in 2016.

Infographic courtesy of MIT researchers
NPS/volunteer Bill Shugarts
This 2016 photo by Dennis Schroeder for the National Renewable Energy Laboratory (NREL) shows heavy seas surrounding the 30-MW Deepwater Wind installation a few miles offshore of Block Island, Rhode Island. It was the first U.S. offshore wind farm when it came online in December 2016. Tomorrow is the confirmation hearing for new U.S. Commerce Secretary nominee and current Rhode Island Governor Gina Raimondo. In a discussion on January 15 sponsored by Business Forward and Small Business for America's Future that was attended by Site Selection Managing Editor Adam Bruns, Raimondo referenced her state's 400 miles of coastline and offshore wind leadership as she touted the job growth potential of the sector and of Commerce Department division NOAA — the National Oceanic and Atmospheric Administration. "We've created a lot of good -paying jobs," Raimondo said. "I'd like to create the same kinds of job opportunities for millions of Americans in the blue economy … NOAA is extremely well positioned to unleash that job creation opportunity I've seen firsthand." NOAA released its strategy to enhance the growth of the blue economy on January 19.