FROM SITE SELECTION MAGAZINE, JANUARY 2021 ISSUE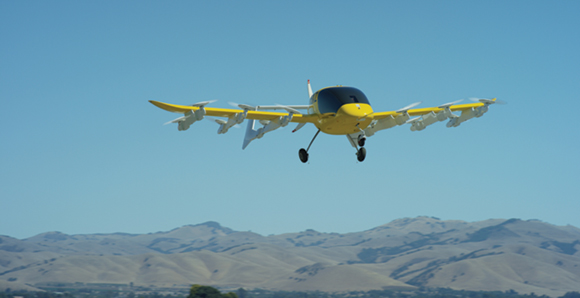 AUSTRALIA & NEW ZEALAND
Wisk finds the Canterbury region ideal for testing its electric air taxi.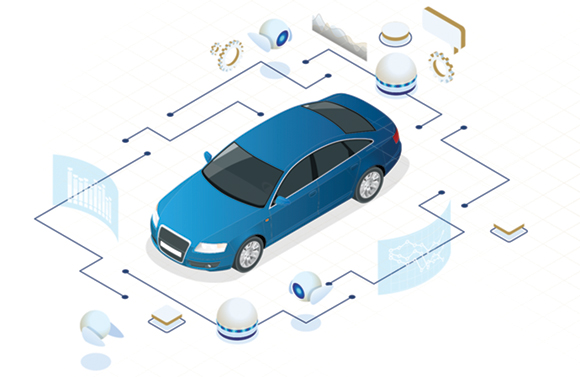 MICHIGAN
In a year of solid investment, Michigan's auto industry builds momentum.
CONWAY ANALYTICS SNAPSHOT
In late January, the National Science Foundation released results of the latest Higher Education Research and Development (HERD) Survey, derived from FY 2019 data, on the website of the National Center for Science and Engineering Statistics (NCSES). Total R&D expenditures at U.S. academic institutions reached $83.7 billion in FY 2019, an increase of almost $4.5 billion (5.7%) from FY 2018. The total included about $1.3 billion in foreign funds (a 2.1% increase), of which $587.5 million came from businesses and a nearly even split of another $545 million-plus came from foreign governments and nonprofits.
Among the 84 data tables available for your study — including breakdowns by engineering and science specialties — are rankings of institutions and states by R&D expenditure. Most of the institutions are perennial top performers. The most notable change to the top 30 is the University of Maryland at No. 14, due to the merger of the Baltimore and College Park campuses through the University of Maryland Strategic Partnership Act passed by the Maryland General Assembly in 2016.
The top 10s in each are presented here. No. 11 Georgia and No. 12 Ohio were the only other states surpassing $2 billion in R&D.
Top 10 Institutions by Higher Education R&D expenditures, FY 2019
| | |
| --- | --- |
| Institution | R&D ($000s) |
| Johns Hopkins U. | 2,917,436 |
| U. Michigan, Ann Arbor | 1,675,805 |
| U. California, San Francisco | 1,595,098 |
| U. Pennsylvania | 1,506,285 |
| U. Washington, Seattle | 1,425,601 |
| U. California, San Diego | 1,353,763 |
| U. California, Los Angeles | 1,306,376 |
| U. Wisconsin-Madison | 1,297,331 |
| Harvard U. | 1,239,736 |
| Duke U. | 1,226,517 |
Top 10 States by Higher Education R&D Expenditures, FY 2019
| | |
| --- | --- |
| State | R&D ($000s) |
| California | 10,490,076 |
| New York | 7,075,577 |
| Texas | 5,967,210 |
| Pennsylvania | 4,646,721 |
| Maryland | 4,629,161 |
| Massachusetts | 4,305,676 |
| North Carolina | 3,388,360 |
| Michigan | 2,891,267 |
| Illinois | 2,709,733 |
| Florida | 2,685,834 |
NEW JERSEY: THE STATE OF INNOVATION

FDI & TRADE
Find out why New Jersey is home to more than 1,100 international companies and the highest concentration of FDI as a share of private-sector employment in the nation.

Q&A
A conversation with Jose Lozano, president and CEO of Choose New Jersey.

LIFE SCIENCES
Bolstered by higher education, diversity and talent, New Jersey's robust life sciences sector is healthy and growing.
SITE SELECTION RECOMMENDS
Companies and regions love the talent advantage of military veteran populations nearby. Now a new data tool from the U.S. Census Bureau helps you quantify that competitive advantage. Veteran Employment Outcomes (VEO) highlights how Army veterans in particular fare in the labor market one, five, and 10 years after discharge. The data highlight labor market outcomes for army veterans by military occupation, rank, demographics, industry and geography of employment.
If these paratroopers from 3rd Battalion, 509th Parachute Infantry Regiment, 4th Infantry Brigade Combat Team (Airborne), 25th Infantry Division, could handle dropping into Alaska for exercise Arctic Warrior 21 earlier this week, they might just be able to handle the pressures that come with well-paying civilian jobs after their service.

Photo by Eve Baker courtesy of the Fort Wainwright Public Affairs Office
SINGAPORE
Gaming hardware, software and systems company Razer will hire around 1,000 new positions at its Southeast Asia headquarters in Singapore, the company's CEO Tan Min-Liang announced in a February 1 LinkedIn post. The project was first announced in December 2018, and is expected to be complete during the second quarter of this year. Founded in 2005 and dual-headquartered in California and Singapore, Razer has 17 offices worldwide. Among its most recent projects is a fintech HQ in Kuala Lumpur, Malaysia, announced in 2019. Last year, the company announced the Razer Health initiative in the face of the global COVID-19 pandemic, setting up a surgical mask production line in Singapore and donating masks to governments, healthcare organizations and individuals around the world.
NORTH DAKOTA
As reported by Inforum and other area media, family-owned potato farming giant R.D. Offutt Co., headquartered in Fargo, is moving employees into new headquarters offices it calls its Field Support Office at the newly rechristened RDO Building, formerly called Block 9. About half of the company's 400 employees in the Fargo-Moorhead area will move in, with plans for all to consolidate there eventually, occupying space on the first five floors of the 18-story tower. R.D. Offutt Farms today includes farming operations that produce more than 50,000 acres of potatoes each year. Founder Ron Offutt is also the founder of RDO Equipment Co., which owns the largest network of John Deere construction and agricultural equipment dealerships in the country. Vermeer, Topcon and Volvo and Mack truck centers are also integral operations of the company, which now has over 80 locations in 10 states as well as partnerships in Russia, Ukraine, Australia, Mexico and Africa.
CONWAY DATA TRAINING & EVENTS
The Hancock County Port and Harbor Commission presents the Port Bienville Megasite in Hancock County, Mississippi. The 1,000-plus-acre site offers rail, water and highway access with an unparalleled surrounding to ensure privacy – a heavy industrial park setting that borders a 135,000-acre acoustic Buffer Zone for NASA's John C. Stennis Space Center. The site is under full control of the local economic development authority, with due diligence done and industrial utility access.
Port Bienville connects an array of operations to supply chain networks along the Gulf Coast through train, water and interstate access. Shortline rail connects to CSX, which offers access to virtually the entire Eastern U.S., while heavy-haul trucking roads move goods to multiple connections including I-10, I-12, I-59 and U.S. Highways 49 and 90 for nationwide coverage. Access to the Intracoastal Waterway, including the Port of New Orleans, opens up Mississippi River routes and deep-water for global access. For more information go to portairspace.com.
Photo courtesy of Brookhaven National Laboratory
Today is the UN-designated International Day of Women and Girls in Science. Among the leaders in cultivating more female talent in scientific fields are U.S. national laboratories such as Brookhaven National Laboratory on Long Island, whose women's programs range from a major STEM patch program with the Girl Scouts to numerous awards and programs organized by the Brookhaven Women in Science group. This 2018 photo pictures Jasmine Hatcher (now Dr. Jasmine Hatcher-Lamarre), a native of Queens who first came to Brookhaven 16 years ago as a summer student through the Lab's Office of Educational Programs, as she focused on extracting Actinium-225, a rare radioactive element that can be used in cancer radiation therapy. A radiochemist at the Lab today, she has called radiochemistry her "true calling."