FROM SITE SELECTION MAGAZINE, MAY 2021 ISSUE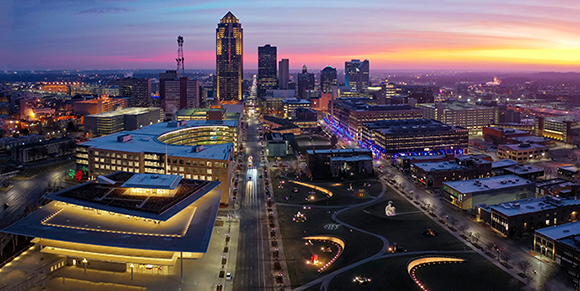 IOWA
Iowa looks to leap, post-COVID.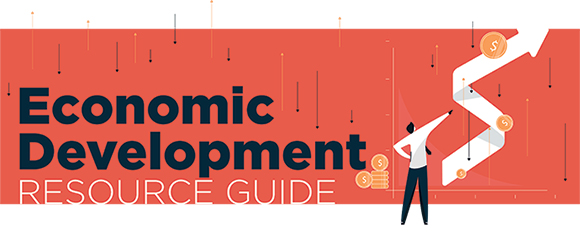 RESOURCE GUIDE
Call on these agencies across the nation and around the world when you're looking for a place to grow.
OMAN
As reported in the spring by Mint and others, an MoU has been signed by India-based Acme to set up a large-scale facility that will produce 2,200 million metric tons of green ammonia per day. The complex will also produce green hydrogen. "Acme has opted for Oman for its first large scale green ammonia commercial project considering the strategic location of Oman, the support received from government bodies and high solar irradiation in the country," Acme said in a statement. The agreement was signed with the The Oman Company for the Development of the Special Economic Zone at Duqm (Tatweer).  The project follows a pilot project in Rajasthan, India. "Acme's move comes as a proposal to mandate fertilizer, steel and petrochemicals industries to shift to green hydrogen use is expected to make its way up to the union cabinet shortly," the Mint story reported, noting, "Given that hydrogen can be used for both fuel cell and internal combustion engines, it is also being leveraged for mobility applications," including projects in the works in India for hydrogen fuel cell-powered buses and trains.
UNITED KINGDOM
Following expansion from 60 employees to 300 at its home base of Derby, SureScreen Diagnostics is set to grow to 1,300 employees as it expands operations into a new manufacturing center located near the M1 highway in Sherwood Business Park. As reported by East Midlands Business Link, the expansion "follows an order for tens of millions of antigen tests for COVID-19 from the UK government." SureScreen's antibody and antigen tests have been exported to 53 countries and dependencies. "This is a huge step to increasing our capacity to meet demand, but also to establish one of the best lateral flow manufacturing facilities for the future," said SureScreen Director David Campbell. "This will mean incredible growth of the company, which comes with challenges, but we are committed to helping governments and companies worldwide to be on top of COVID-19 and its variants. It's important that we build a platform in the UK to be ready for future healthcare needs, including possible future pandemics, and we believe this facility will help to do just that."
GONE TO TEXAS ECONOMIC DEVELOPMENT GUIDE 2021-2022

ENTREPRENEURSHIP
Ever heard of Volcon, Ayro or Hyliion? They're just a few of the lesser known firms trying to make the Austin region the electric vehicle capital of the world.

LOGISTICS
There's a lot more to Texas goods movement than one e-commerce giant. But Amazon's very large footprint makes a deep impression.

INVESTMENT PROFILE: ROUND ROCK
Home to some 133,000 people and a growing cluster of leading tech companies, Round Rock has proved ideal for families and corporations alike.

AEROSPACE, AVIATION & DEFENSE
Projects from SpaceX, Axiom and BAE Systems are just the beginning.
SITE SELECTION RECOMMENDS
Sister cities in the making? Cumberland Additive, a company Site Selection profiled last year based in the growing additive manufacturing (AM) cluster in Pflugerville, Texas, last week announced it's expanding at the growing AM campus at Neighborhood 91 at Pittsburgh International Airport. Neighborhood 91 was launched in November 2019, and has welcomed investments from Wabtec, among others. In the announcement, Cumberland Additive President John Jenkins said, "Consolidating the supply chain for AM at the innovative Neighborhood 91 production campus helps us mitigate risks, costs, and complexities for our customers. We're excited to be part of the neighborhood to work together to further ignite the industry."
Among the other 3D printing companies at Pittburgh's Neighborhood 91 is Rusal America, whose products include a line of low-carbon aluminum powders for additive manufacturing.

Photo courtesy of Rusal and Neighborhood 91
On June 17, the U.S. Department of Commerce's National Telecommunications and Information Administration (NTIA) released a new publicly available digital map that displays key indicators of broadband needs across the country. This is the first interactive, public map that allows users to explore different datasets about where people do not have quality Internet access (indicated by the color red). The map also puts poverty and lack of broadband access on the same page. "Any effort to close the digital divide starts with solid data, and NTIA continues to help policymakers make more informed decisions on expanding broadband access," said Acting NTIA Administrator Evelyn Remaley. "Now, the public can benefit from our platform to see which areas of the country still don't have broadband at speeds needed to participate in the modern economy."
NTIA also offers to state governments and federal partners a geographic information system (GIS) platform called the National Broadband Availability Map (NBAM) that provides more complex tools for analyzing broadband access, such as the ability to upload GIS files to compare proposed projects. Earlier this month, NTIA announced that Arizona, Idaho, Kansas, Maryland, Mississippi, and South Dakota have joined the growing roster of state participants in the NBAM, bringing the total number of participating states to 36.