ONLINE INSIDER
In May 2020, Mexican company proAutomation graduated from the Global Advantage incubation and soft landings program at the University of Arizona Center for Innovation (UACI), part of Tech Parks Arizona. But the company's binational story goes back further than that.
FROM SITE SELECTION MAGAZINE, JULY 2021 ISSUE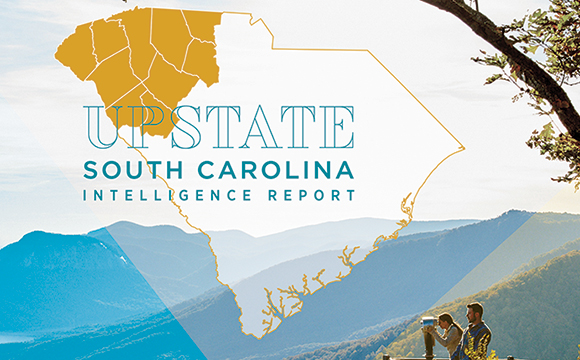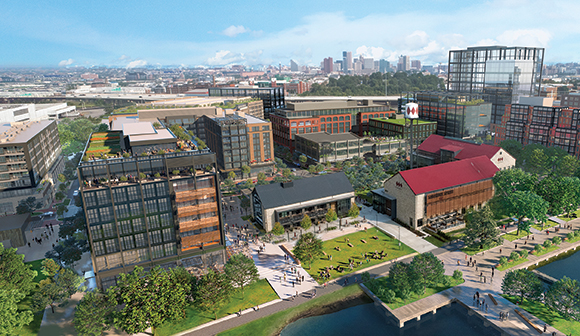 INVESTMENT PROFILE: MARYLAND
E-commerce, life sciences, cybersecurity and more are discovering the advantages of locating at Tradepoint Atlantic and Port Covington.
BRITISH COLUMBIA
This new sorting center from Amazon is one of two recent facility investments by the company in Langley, situated east of Surrey in the metro Vancouver areas. The other is a delivery station employing 200. The company's overall investment in the Vancouver region also includes delivery stations in Delta and Pitt Meadows, and a 1,000-job advanced robotics fulfillment center expected to launch late this year at the Port of Vancouver. Already, the company employs 5,500 in the province.
UTAH
Earlier this month, the Utah Governor's Office of Economic Opportunity (Go Utah) announced that Owens Corning will expand its facility in Nephi, located in Juab County, part of the Provo-Orem metro area. The project will add up to 70 new jobs in the next 10 years. The company's existing facility in there produces unbonded loosefill (ULF) fiberglass insulation and employs about 40 people. Owens Corning may earn up to 50% of the new state taxes it will pay over the 10-year life of the agreement in the form of a Utah Legislature-authorized Rural Economic Development Tax Increment Finance (REDTIF) tax credit. The Go Utah Board has approved a post-performance tax credit not to exceed $2,521,537. Each year Owens Corning meets the criteria in its contract with the state, it will earn a portion of the total tax credit.
MISSISSIPPI DEVELOPMENT GUIDE 2021

UTILITIES
Three large electric utility companies cater to the needs of growing businesses.
CONWAY ANALYTICS SNAPSHOT
The National Association of Counties (NACo) Broadband Task Force last week released a new report on broadband that concluded high-speed internet is essential for all counties. The task force, as appointed by President Gary Moore of Kentucky, "was chartered with the premise that 'if you can't connect… you can't compete,' says the report's introductory letter. "It is the equity issue of our hour." The report is replete with case studies showcasing local solutions.
An earlier report, "Understanding the True State of Connectivity in America," released by NACo and partner organizations last year, found that nearly two-thirds (65%) of U.S. counties experience the internet at speeds below minimum standards set by the Federal Communications Commission (FCC), with that number even higher in rural America, where 77% of counties operate below the FCC standard. The map illustrates where speeds are exceeding the standards or falling short and, therefore, falling behind, in part due to constraints on pursuing internet job searches, and constraints to internet-based training and workforce development. See Site Selection's most recent installments of our "Rural Advantage" analysis to see which rural counties are doing the best job of a) attracting projects, and b) growing workforce certifications.
County Average Cellular and Fixed Wireless Download Speeds vs. FCC Minimum Standard

Map courtesy of NACo
SITE SELECTION RECOMMENDS
The ninth edition of the annual JLL U.S. Industrial Tenant Demand Study was released in late June, providing analysis of future potential leasing decisions and forecasted trends across industrial sectors. Among other findings: Logistics and parcel delivery is No. 1.
Conway Data Executive Vice President Ron Starner made this photo last weekend from the 8,000-acre Biltmore estate in Asheville, North Carolina. The estate's original scope in the 1890s stretched for 125,000 acres, or 195 square miles.