FROM SITE SELECTION MAGAZINE, JULY 2021 ISSUE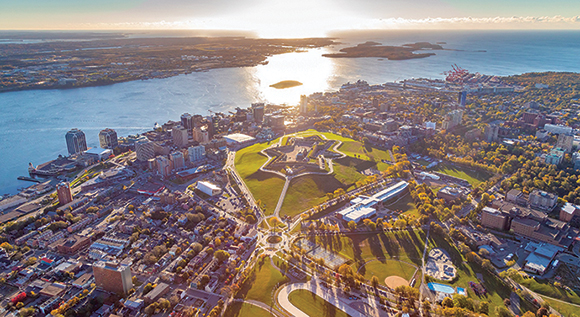 ATLANTIC CANADA
Greater Halifax leads all Atlantic Canada regions' in corporate project attraction over the past two years.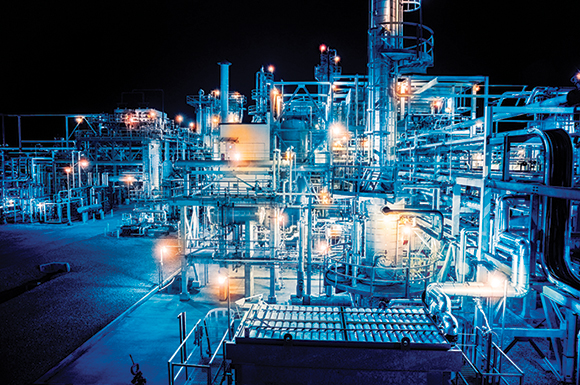 INVESTMENT PROFILE: ASCENSION PARISH, LOUISIANA
Ascension Parish in the Baton Rouge MSA is climbing the green ladder.
CONWAY ANALYTICS SNAPSHOT
In announcing $3 billion in U.S. Economic Development Administration grants last Friday, U.S. Secretary of Commerce Gina Raimondo noted $1 billion would go toward Build Back Better Regional Challenge grants awarded to up to 30 regions. In doing so, she referenced the semiconductor and bioscience clusters of Albany, New York, which have benefited from New York's own regional economic development award/grant process (to which the new EDA program bears a striking resemblance).
The state's program began more than a decade ago. Gov. Andrew Cuomo in May announced the next round of $750 million in state regional competitiveness grants that will be awarded across all 10 of the state's Regional Economic Development Council (REDC) regions. To date, more than $6.9 billion has been awarded to more than 8,300 job creation and community development projects consistent with each region's strategic plans, which project to create and retain more than 240,000 jobs statewide. The breakout:
Western New York REDC has been awarded $620.4 million for 890 projects;
Finger Lakes REDC has been awarded $721 million for 950 projects;
Southern Tier REDC has been awarded $702.3 million for 764 projects;
Central New York REDC has been awarded $789.8 million for 801 projects;
Mohawk Valley REDC has been awarded $697.7 million for 721 projects;
North Country REDC has been awarded $682.2 million for 690 projects;
Capital Region REDC has been awarded $673 million for 933 projects;
Mid-Hudson REDC has been awarded $713.6 million for 914 projects;
New York City REDC has been awarded $615.9 million for 819 projects; and
Long Island REDC has been awarded $727 million for 885 projects.
Since 2010, Conway Analytics has tracked nearly 20 major facility investments in the NAICS industry code corresponding to Semiconductors and Related Device Manufacturing, including a project in Marcy from Cree announced in 2019 along with a tandem investment in Cree's home region of the Research Triangle in North Carolina. Earlier this year, GlobalFoundries, whose Fab 8 in Malta employs around 3,000 people, announced it was moving its HQ to Malta from California. Fab 8, whose site selection process we documented 12 years ago this month, has been in operation for almost the exact same span of time as the state's REDC grant competition. — Adam Bruns
A 2013 rendering of the GlobalFoundries Fab 8 in Malta, New York, that today employs 3,000

Archived photo-rendering courtesy of GlobalFoundries
Norway
Announced last week, this zinc smelter expansion was called "a historic investment both for Boliden and Norway," the company said. Odda is located in southern Norway near Sørfjorden in Hardanger. The expansion enables the Odda site to almost double zinc production while at the same time reducing the carbon dioxide intensity by 15% from what the company calls "already a world leading position." Once the expansion is complete in 2024, Boliden said, "we will be able to provide much more zinc to be used in buildings, infrastructure and the automotive industry in the most climate-effective and sustainable way possible."
California
As listed in the latest round of awardees, HCL America, an Americas offshoot of India-based BPO outsourcing and software development firm HCL Technologies, has been offered a $1.35 million California Competes Tax Credit for its planned $4 million, 663-job investment in the state capital of Sacramento. According to the posted tax credit agreement, HCL had 1,701 employees in the state in its 2019 tax year (the basis for the agreement), but had already grown to 1,955 employees by its 2020 tax year. That total is projected to reach 2,364 employees by the 2024 tax year, and the cumulative average annual wage of hired full-time California employees is slated to be $78,220.
MISSISSIPPI DEVELOPMENT GUIDE 2021

TIMBER & SAWMILLS
Mississippi keeps churning out sawmills in a state whose timber production value tops $1 billion annually.
SITE SELECTION RECOMMENDS
The Honorable Bardish Chagger welcomed ACE participants in 2016 to Waterloo, the riding she has represented in the Canadian Parliament since 2015. Since her appointment by Prime Minister Justin Trudeau in December 2019, she has served as Canada's Minister of Diversity and Inclusion and Youth.
Photo courtesy of the IOC
Olympic Games host cities are notorious for 1) overspending and 2) waste, either in the form of direct waste streams or white elephant structures that seek in vain to be repurposed. However, a release from the International Olympic Committee last week sought to reassure us about the ways Tokyo 2020 "is helping build a better, more sustainable world through sport." Among them:
Only eight new competition venues have been built from scratch. "Some 25 of the 43 Olympic and Paralympic venues existed before the Games – some of them used at the Olympic Games Tokyo 1964," says the IOC.
Metals salvaged from nearly 79,000 metric tons of smart phones and other electronic equipment donated by the Japanese public — known as "urban mines" — have been used to make the 5,000 Olympic and Paralympic medals.
Some 65,000 computers, tablets and electrical appliances, together with 19,000 office desks, chairs and other fixtures that have been rented for the Games, will be returned and reused after the Games finish.
The Ariake Urban Sports Park, which hosts the BMX freestyle, BMX racing and skateboarding events, is powered completely by renewable solar electricity produced in Fukushima, the scene of the 2011 Great East Japan Earthquake.
Under Japan's carbon cap-and-trade program, carbon credits will offset around 720,000 metric tons of CO2 expected to be emitted in Tokyo over the four days of the Olympic and Paralympic Opening and Closing Ceremonies. The Tokyo Metropolitan Government has pledged to halve greenhouse gas emissions in the city by 2030 (compared to 2000 levels) and to increase the use of renewable energy by around 50%.
The two main Olympic zones – the Heritage Zone and the Tokyo Bay Zone – are designed to build on the best of the past for a sustainable future. The Heritage Zone repurposes several iconic venues used at the Tokyo 1964 Games, including the table tennis venue at the Tokyo Metropolitan Gymnasium and the Nippon Budokan. The Tokyo Bay Zone (pictured) is "a model for innovative urban development which will revitalize the Tokyo waterfront, with improved transport and access to the bay area," the IOC says. The Olympic Village — which sits at the intersection of the two zones — lies on reclaimed land and uses hydrogen-fueled electricity and hot water in dormitories, cafeterias and training facilities for 11,000 athletes. "After the Games," says the IOC, "it will become Japan's first hydrogen-powered town and a model for future hydrogen-based societies."