FROM SITE SELECTION MAGAZINE, JULY 2021 ISSUE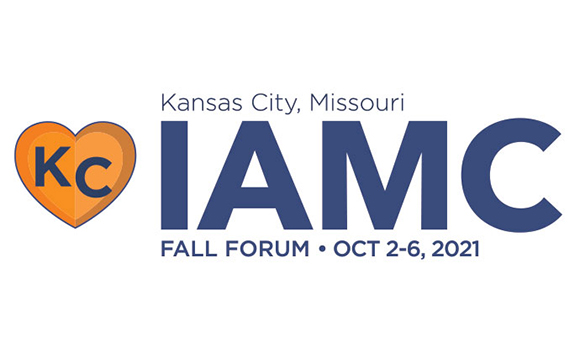 ASSOCIATION UPDATE
IAMC Chair Jennifer Roth says hope and discourse can sustain us. And experts say to rely on lessons learned for a robust disaster recovery plan.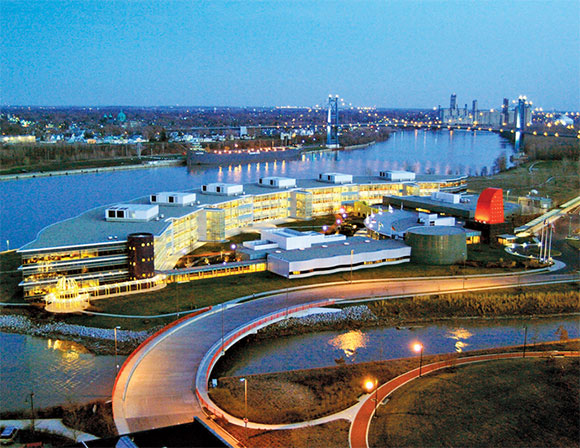 IAMC SPOTLIGHT
As IAMC approaches its 20th anniversary next year, three IAMC corporate members look ahead.
Serbia
Just a few weeks after this Turkish automotive company pledged to invest $6 million and create 30 new jobs at a 500-worker plant in Bulgaria, company leaders earlier this month told SeeNews a new plant would open in Vranje, Servia, its second in the country after a first plant in Vladicin Han that now employs 1,000. According to a Teklas spokesperson, the company hopes to increase headcount from an initial 250 to 1,500 in the following years, and employ 2,500 in Serbia overall. The company has 11 plants in six countries, including three in Bulgaria and one in the U.S., a $6.5 million, 120-worker EV components plant announced last fall in Calhoun, Georgia.
Illinois
According to several news sources, Fortune 500 agricultural equipment company AGCO is looking to hire welders, assemblers and machine operators for a 50-job, 150,000-sq.-ft. expansion of its operation in Paris, Illinois, located 12 miles north of I-70, northwest of Terre Haute, Indiana. The company had first announced the $10 million expansion early in 2020. Among other projects from the Duluth, Georgia-headquartered conglomerate are a major new dealer facility in Sainte-Marie, Quebec, and a new and expanded assembly plant and logistics center at the AGCO Power engine plant in Linnavuori, Finland.
2021 MISSISSIPPI DEVELOPMENT GUIDE

PORTS & WATERWAYS
How Mississippi Ports cater to manufacturers, shippers and consumers.
SITE SELECTION RECOMMENDS
North Carolina A&T not only led the way with 35 out of 151 FOSSI scholars, but also leads HBCUs nationally in terms of enrollment.

Photo of North Carolina A&T greenhouse courtesy of the university
Three states accounted for 62 of the 151 scholarship recipients in the inaugural year of The Future of STEM Scholars Initiative (FOSSI), a program announced last fall which provides scholarships to students pursuing STEM degrees at Historically Black Colleges and Universities (HBCUs). Texas leads all with 23 recipients, followed by Georgia with 22 and Maryland with 17. Sponsored by the American Chemistry Council, the American Institute of Chemical Engineers, The Chemours Company and the HBCU Week Foundation, FOSSI provides scholarship recipients $10,000 per year for four years and connects them to leadership development, mentoring and internship opportunities at participating companies. FOSSI aims to support 1,000 students in future years. Applications for 2022 will open October 1. All told, the 2021 FOSSI scholars represent 28 states and plan to major in 17 unique STEM majors at 26 HBCUs. North Carolina A&T leads the way with 35 FOSSI scholars, followed by Howard University (33), Prairie View A&M (12), Spelman (11) and Florida A&M (10). The most popular planned major among the FOSSI scholars is mechanical engineering (35), followed by computer science (27). To learn more, visit FutureofSTEMscholars.org .

Encouraging results in STEM afterschool programs were found in STEM Learning in Afterschool on the Rise, But Barriers and Inequities Exist , a household survey conducted across 31,000 families by Edge Research for the Afterschool Alliance and released last week.

BUSINESS CLIMATE OVERVIEW
"More Missouri" means more opportunity, advantages and growth for businesses in the Show Me State.

Click here to access the full digital edition of the entire "More Missouri" guide, including interviews with Governor Michael Parson, Missouri Department of Economic Development Director Rob Dixon and Missouri Partnership CEO Subash Alias; industry spotlights; important policy updates; regional profiles; and profiles of universities around the state.
Photo courtesy of Gulf Power
Work no less dangerous for its annual repetition was unfolding last week in Northwest Florida as a team of more than 1,700 personnel from Gulf Power restored service to some 20,000 customers who lost power in several counties after Tropical Storm Fred made landfall in Apalachicola. This crew was making repairs to power equipment in Panama City. "We greatly appreciate the support from our Florida Power & Light Company family," said Mike Spoor, vice president of Gulf Power, "and we urge our customers to continue to stay prepared as we enter the most active months of hurricane season."

Similar restoration work will now be taking place along the East Coast in response to Tropical Storm Henri, as PowerOutage.US this morning reported more than 43,000 customers without power in Rhode Island, among other affected states. According to NOAA, 2020 hurricane season saw a record 30 named storms, with 11 making landfall in the United States. The Insurance Information Institute predicts 18 named storms this year. According to PowerOutage.US data analyzed by S&P Global, customers experienced 1.33 billion outage hours in 2020, up 73% from roughly 770 million in 2019, with Louisiana and California experiencing the most outage hours.