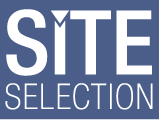 Contact:
Adam Bruns • Managing Editor, Site Selection
(770) 325-3491
adam.bruns@siteselection.com

6625 The Corners Parkway, Suite 200
Peachtree Corners, GA 30092 • USA
www.siteselection.com
Press Release
Site Selection Names Top Territories for Infrastructure, Top U.S. Utilities in Economic Development and Canada's Best Locations
Atlanta, September 2, 2021: Canada, Australia and Costa Rica lead the way globally — and Texas, Louisiana and Virginia lead U.S. states — when it comes to the powerful blend of infrastructure project investment and corporate facility investment over the past several years. These are among the locations ranked in the fourth annual Global Groundwork Index , published in the September 2021 issue of Site Selection magazine. (See full lists below.) The one-of-a-kind index combines proprietary data from Conway Analytics' Conway Projects Database with an equally robust database of more than 4,000 infrastructure projects from global infrastructure advisory and events firm CG/LA, analyzing them by capital expenditure and job creation on a cumulative and per-capita basis.
The Global Groundwork Index identifies where billions of dollars in corporate facility activity intersect with billions of dollars in roads, bridges, airports, tunnels, pipelines, utilities, railroads and other major infrastructure projects to "lay the literal groundwork for prosperity," says Adam Bruns, managing editor of Site Selection, who worked to produce the report in concert with Conway Data Director of Programming and Analytics Daniel Boyer and Editorial Database Manager Karen Medernach.
The Index also features commentary from CG/LA President Norman Anderson, author of "Vision: Our Strategic Infrastructure Map Forward," about what he calls "the coming Strategic Infrastructure SuperCycle." As he writes in the September issue, "Infrastructure is quickly moving from the underpinning of business and social productivity to the brains of the economy — the essential matrix for economic and social productivity and innovation."
Top Utilities in Economic Development
Also featured in the September issue are Site Selection's Top U.S. Utilities in Economic Development (see list below), based on analysis of corporate end-user project activity in 2020 in those utilities' territories (from Conway Projects Database and submitted materials). In addition to examining facility investment project totals and calculating those projects' jobs and capital investment numbers on a cumulative and per-capita basis, Site Selection also looks at website tools and data; innovative programs and incentives for business (including energy efficiency and renewable energy programs); and the utility's own job-creating infrastructure and facility investment trends.
"The elite Top 20 we named this year earned the honor amid a field of around 3,300 electric utilities across the country, including around 900 cooperatives," says Managing Editor Adam Bruns of the rankings Site Selection has published since 1999. "Like the power they generate, their robust economic development teams and programs are well distributed throughout the country. And like the communities they serve, they have demonstrated profound perseverance, ingenuity and a spirit of service over the past 18 months during the pandemic."
Canada's Best Locations
In this same issue, and based on the same Conway Analytics project data from corporate end-users, Site Selection's Canadian Competitiveness Award recognizes Québec as the most competitive province in a competitive nation, followed by Ontario and Alberta. And metro areas from Montréal to Oakville to Calgary and Vancouver fill Site Selection's annual Canada's Best Locations list of top Canadian economic development groups (see full lists below).
"The annual Canada's Best Locations feature sheds additional light on Canada's many location options for corporate site selectors," says Mark Arend, editor in chief of Site Selection. "We salute the provinces and communities that made this year's rankings."
The new issue of Site Selection also includes stories on remote work; e-commerce and logistics; industrial land use in Vietnam; innovative urban Eds & Meds developments; transit, connectivity & quality of life; the offshore wind opportunities in the Mid-Atlantic and North Carolina; and where location consultants in the Southeast like to locate themselves. Read spotlights on California, Texas, Pennsylvania, Arkansas, Nevada, Idaho, Massachusetts and the Upper Midwest. In addition to the Duke Energy Investment Report, the issue also includes Site Selection Investment Profiles about San Bernardino County, California; Enterprise Florida; Indiana Municipal Power; Maryland; Consumers Energy; Abilene, Texas; Hoosier Energy and San Joaquin County, California.
2021 Global Groundwork Index Rankings
Top 20 Countries (combined infrastructure and corporate end-user project investment strength)
1. Canada
2. Australia
3. Costa Rica
4. Bahrain
5. United States
6. Denmark
7. United Kingdom
8. United Arab Emirates
9. Ireland
10. Philippines
11. China
12. Germany
13. Kazakhstan
14. Mexico
15. Brazil
16. Malaysia
17. Czech Republic
18. Argentina
T19. Kenya
T19. Singapore
Top 20 U.S. States
1. Texas
2. Louisiana
3. Virginia
4. Arizona
5. Ohio
6. Illinois
7. North Carolina
8. New York
9. Georgia
10. Kansas
11. California
T12. Nevada
T12. South Carolina
14. Florida
15. Utah
16. Indiana
17. Kentucky
18. Alabama
19. Tennessee
20. New Mexico
2021 Top Utilities In Economic Development (alphabetical order)
Alabama Power, Birmingham, Alabama
Alliant Energy, Madison, Wisconsin 
Ameren, St. Louis, Missouri 
American Electric Power, Columbus, Ohio
Arizona Public Service, Phoenix, Arizona
Baltimore Gas & Electric, Baltimore, Maryland
Commonwealth Edison Co. (ComEd)
Consumers Energy, Jackson, Michigan
Duke Energy, Charlotte, North Carolina
Entergy, New Orleans, Louisiana
Evergy, Kansas City, Missouri
FirstEnergy, Akron, Ohio
Georgia Power, Atlanta, Georgia
Indiana Municipal Power Agency, Carmel, Indiana 
Omaha Public Power District, Omaha, Nebraska
PECO - An Exelon Company, Philadelphia, Pennsylvania
Salt River Project, Phoenix, Arizona
South Carolina Power Team, Columbia, South Carolina
Tennessee Valley Authority, Nashville, Tennessee
Xcel Energy, Minneapolis, Minnesota
2021 Canadian Competitiveness Rankings

1. Invest Québec
2. Invest Ontario
2. Invest Alberta
2021 Canada's Best Locations (alphabetical order by region)
Invest Brampton (Ontario)
City of Brantford Economic Development & Tourism Department (Ontario)
Calgary Economic Development (Alberta)
Edmonton Global (Alberta)
Halifax Partnership (Nova Scotia)
Invest in Hamilton (Ontario)
DEL - Développement économique de l'agglomération de Longueuil (Québec)
City of Mississauga Economic Development Office (Ontario)
City of Moncton (New Brunswick)
Montréal International (Québec)
Niagara Economic Development (Ontario)
Invest Oakville (Ontario)
Invest Ottawa (Ontario)
Québec International (Québec)
Economic Development Regina (Saskatchewan)
Sarnia-Lambton Economic Partnership (Ontario)
Sherbrooke Innopole (Québec)
Toronto Global (Ontario)
Vancouver Economic Commission (British Columbia)
Waterloo EDC (Ontario)
Economic Development Winnipeg (Manitoba)
---
Site Selection magazine, published by Conway Data, Inc., delivers expansion planning information to 47,000 executives of fast-growing firms. The senior publication in the development field, Site Selection and its affiliated e-newsletters are also available via Site Selection Online . Headquartered in Atlanta, Georgia, Conway Data since 1954 has been a trusted advisor to corporations, government economic development and investment promotion agencies around the world. In addition to also operating a Custom Publishing Division, Conway owns and manages New York-based Conway PR & Marketing. Conway also manages the Industrial Asset Management Council.