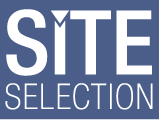 Contact: Adam Bruns, Managing Editor, Site Selection
(770) 325-3491
adam.bruns@siteselection.com

6625 The Corners Parkway, Suite 200
Peachtree Corners, GA 30092 • USA
www.siteselection.com
Press Release
Site Selection Names Canada's Best Locations, Top Utilities in Economic Development and Global Groundwork Index Leaders

Atlanta, September 1, 2022 : Based on Site Selection's exclusive, proprietary project data from corporate end-users, the business publication's Canadian Competitiveness Award recognizes Ontario as the most competitive province in a competitive nation, followed by Saskatchewan and British Columbia. And metro areas from Halifax to Vancouver and Montréal to Lethbridge populate Site Selection's annual Canada's Best Locations list of top Canadian economic development groups (see full lists below)."The annual Canada's Best Locations feature sheds light on Canada's many location options for growing global companies and site selectors," says Mark Arend, editor in chief of Site Selection. "We salute the provinces and communities that made this year's rankings."
This elite group of regions is determined by examining total corporate facility projects and their associated capital investment and job creation numbers over a period from April 2021 through March 2022. The projects qualified for Site Selection's Conway Projects Database (at least $1 million invested, at least 20 new jobs created or at least 20,000 new sq. ft. of space) are evaluated on both a cumulative and per-capita basis. Among the 24 regions named are 10 from Ontario, a province that among other things has welcomed C$16 billion in automotive investments over 20 months and Tata Consultancy Services' fifth global innovation hub in Toronto as Tata looks to create 5,000 jobs across Canada.
Top Utilities in Economic Development
Also featured in the September issue are Site Selection's Top U.S. Utilities in Economic Development (see list below), based on analysis of corporate end-user project activity in 2021 in those utilities' territories (from the Conway Projects Database and submitted materials). In addition to examining facility investment project totals and calculating those projects' jobs and capital investment numbers on a cumulative and per-capita basis, Site Selection also welcomed questionnaire responses about the utilities' website tools and data; innovative programs and incentives for business (including energy efficiency and renewable energy programs); and the utility's own job-creating infrastructure and facility investment trends.
"The elite Top 20 we named this year earned the honor amid a field of around 3,300 electric utilities across the country, including around 900 cooperatives," says Managing Editor Adam Bruns of the rankings Site Selection has published since 1999. "Like the power they generate, their robust economic development teams and programs are well distributed throughout the country. And just as their generation and distribution portfolios turn toward renewables and smart technologies, these utilities' economic developers are helping their communities pursue sustainable growth by cultivating the flow of smart capital and talent."
Global Groundwork Index Site Selection's Global Groundwork Index this year looked back at five years of Conway Projects Database project data, then added data from the Federal Permitting Dashboard (which tracks infrastructure projects across the nation) and the Global Infrastructure Hub's Global Infrastructure Monitor report, which offers infrastructure investment per capita and GDP per capita figures. The result offers a snapshot of where private- and public-sector physical facility investment are converging for the public good and increased prosperity.
The United States claims the crown among countries. Canada, South Korea, Mexico and India fill out the top five. Among U.S. states, perched above powerful corporate/infrastructure blends in Georgia, Indiana, Virginia and Arizona sits the state of Texas, repeating last year's No. 1 ranking. As it happens, Texas has so far garnered the second-highest funding from the $550 billion Infrastructure Investment and Jobs Act of any state at $8 billion, behind only the $9.2 billion going to California, which ranks 20th in Site Selection's index.
The new issue of Site Selection also includes stories on economic development in Japan after the era of the late Prime Minister Shinzo Abe; automotive parts sustaining Mexico's automotive economy; the steel revolution in Arkansas; the rush of renewables in Texas before Chapter 313 incentives expire; the lithium rush in Nevada; and the renewal of a former GE campus in Fort Wayne, Indiana. Other state spotlights focus on California, Pennsylvania, North Carolina and Idaho, alongside regional reviews examining Asian corporate investment in the Southeast and the transformation of the District of Columbia from, as one leader puts it, "the hole in the donut" to "the jelly in the donut." Industry reports feature huge petrochemical investments in Alberta and exclusive insights into the next hot logistics markets from Cushman & Wakefield. And two directories put Site Selection's corporate readers in direct contact with economic development organizations across Canada and utility economic development departments.
In addition to the exclusive West Central Ohio Intelligence Report, the issue also includes Site Selection Investment Profiles about San Bernardino County, California; Consumers Energy; Hoosier Energy; Indiana Municipal Power Agency; Xcel Energy; Hoosier Energy; Fort Worth, Texas; TeamCalifornia; Tradepoint Atlantic and the State of Maryland.
Site Selection magazine, the leading publication covering global corporate real estate strategy and economic development, is in its 69th year of publication, and goes to a qualified circulation of more than 42,000* corporate end users in print, in addition to publishing all of its material at www.siteselection.com. Global corporate expansion experts Conway Data Inc., publisher of Site Selection, state economic development guides under its Custom Content Publishing Division, and the Site Selection Investor Watch newsletter, has been a trusted source of business intelligence to corporations, government economic development and investment promotion agencies around the world since 1954. Conway Data owns and manages Conway Data Events, organizer of the World Forum for FDI and FDI training seminars. Conway Data also manages the Atlanta-based Industrial Asset Management Council, a professional association of 600-plus corporate real estate executives, economic developers and commercial real estate service providers.
*December 2021; all circulation information is publisher's own data unless otherwise specified.
---
2022 Canadian Competitiveness Rankings
---
| | |
| --- | --- |
| 1. | Invest Ontario (Ministry of Economic Development, Job Creation and Trade) |
| 2. | Saskatchewan Trade & Invest (Ministry of Trade and Export Development) |
| 3. | British Columbia Ministry of Jobs, Economic Recovery and Innovation |
---
2022 Canada's Best Locations (alphabetical order within province)

---
ONTARIO
City of Brantford Economic Development and Tourism Department (Ontario)
Invest in Hamilton
Kingston Economic Development Corporation
London Economic Development Corporation
City of Mississauga
Invest Oakville
Sarnia-Lambton Economic Partnership
Toronto Global
Waterloo EDC
Invest WindsorEssex (Ontario)
QUEBEC
Montréal International
Québec International
Sherbrooke Innopole (Quebec)
IDE Trois-Rivières (Innovation et Développement économique Trois-Rivières) (Québec)
ALBERTA
Calgary Economic Development
Edmonton Global
Economic Development Lethbridge (Alberta)
SASKATCHEWAN
Economic Development Regina
Saskatoon Regional Economic Development Authority (SREDA)
BRITISH COLUMBIA
Vancouver Economic Commission
NOVA SCOTIA
MANITOBA
Economic Development Winnipeg
NEW BRUNSWICK
---
2022 Top Utilities in Economic Development (alphabetical order)
---
Alabama Power Company
Alliant Energy
Ameren Corporation
American Electric Power
Arizona Public Service
ComEd - An Exelon Company
Duke Energy
Entergy Corporation
FirstEnergy
Florida Power & Light Company
Georgia Power
Hoosier Energy
Indiana Municipal Power Agency
Kentucky's Touchstone Energy Cooperatives
LG&E and KU Energy LLC
Nebraska Public Power District
PECO, an Exelon Company
Salt River Project
South Carolina Power Team
Tennessee Valley Authority
---
2022 Global Groundwork Index Rankings
Top 20 Countries (combined infrastructure and corporate end-user project investment strength)

---
United States
Canada
South Korea
Mexico
India
United Kingdom
Australia
Malaysia
Spain
Germany
Singapore
Vietnam
South Africa
Cambodia
China
Poland
France
Morocco
Japan
Saudi Arabia
Top 20 U.S. States
Texas
Georgia
Indiana
Virginia
Arizona
North Carolina
Ohio
Louisiana
Kentucky
South Carolina
Iowa
Alabama
Tennessee
Michigan
Illinois
Utah
Nebraska
Kansas
New York
California