FROM THE MAY ISSUE OF SITE SELECTION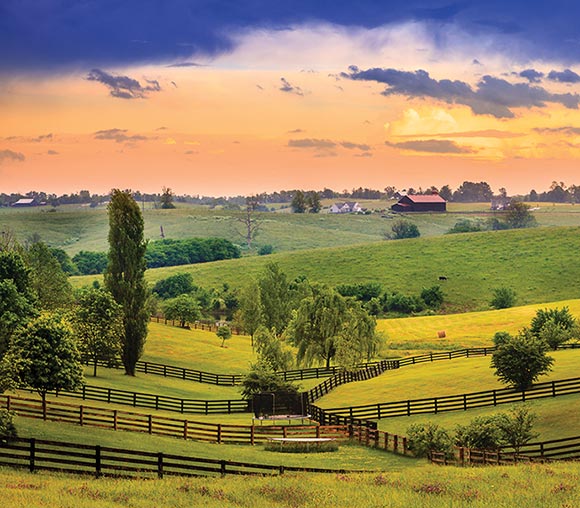 KENTUCKY
The back 40 are a living lab for high-tech farming in the Bluegrass State.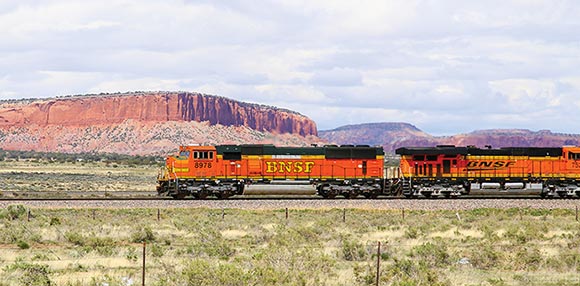 SPECIAL AD SECTION: SHOVEL-READY SITES
All seven major railroads in North America have some degree of industrial development, real estate and land divisions, offering varying degrees of shovel-ready options.
USA
Novelis Inc., a world leader in aluminum rolling and recycling has announced that it will build a $300 million automotive manufacturing facility in Guthrie, Kentucky. The new aluminum sheet manufacturing facility will open in 2020 and employ 125 people. Novelis aluminum can be found in many of the leading automotive brands around the world.
Poland
Engine Maintenance Europe (EME Aero), a joint venture of Lufthansa Technik AG (Germany) and MTU Aero Engines AG (Poland), has announced plans for building a maintenance facility in Jasionka, Poland. The facility will be operational in 2020 and employ 800 people. The $183-million operation will provide engine maintenance services for a variety of turbo-fan aircraft engines.
Photo courtesy of City of Findlay
Inspired by resident John B. Cooke and spearheaded by the Women's Division of the Chamber of Commerce, the City of Findlay, Ohio, was named the Flag Capital of the United States 50 years ago today, on Flag Day, June 14, 1968. Six years later the city — recognized multiple times by Site Selection as Top Micropolitan of the Year — was recognized by the U.S. Congress as "Flag City, U.S.A."
Lead Signal: In December 2016 Evonik Industries AG, based in Essen, Germany, announced the acquisition of the silica business of the U.S. company J.M. Huber for $630 million. The acquisition would allow Evonik Industries to expand its specialty chemicals business in North America and Asia.
Projects: Conway subsequently in 2017 identified three related expansion investments in the U.S. with a total capital expenditure of $54 million dollars. The investment locations are Galena, Texas, and Theodore, Alabama for manufacturing and Birmingham, Alabama, for R&D. Evonik's $200-million algal oil plant in Blair, Nebraska, a joint venture with DSM, also is under construction, with a topping-out ceremony held earlier this month.
Photo courtesy of Evonik/Siemens
Part of the Evonik specialty chemicals portfolio is a two-year pilot project launched in Germany earlier this year with Siemens to use electricity from renewable sources and bacteria to convert carbon dioxide into specialty chemicals.
CONWAY ANALYTICS SNAPSHOT
In an increasingly competitive business world, top talent is in high demand. As businesses expand, employers are implementing strategies to improve hiring practices and working environments in order to minimize employee turnover.
At Conway's 2018 World Forum for FDI, just concluded in Liverpool, UK, one panel's business leaders (pictured) discussed strategies to address labor retention. "Hire for cultural contribution instead of cultural fit," said Carine Clarke, CEO at Banyan. "Implement a knowledge continuity program to capture it and transfer it to those who need it," said Jon Gustafson, senior manager, workforce strategy and planning at Lockheed Martin, "and focus employee development on their critical skills." "Have an engagement plan and be adaptable to employees' needs," said Ankur Gopal, CEO, Interapt — Esther Cashbaugh, Conway Chief Analyst

Conway's analysis shows increasing job creation accompanying corporate facility investments across all sectors in the Americas.
Project-Related Job Creation in the Americas Region
June 2017- May 2018
| Country | Jobs | Investment |
| --- | --- | --- |
| North America | 446,031 | $266B |
| South America | 24,334 | $13.2B |
| Central America | 7,879 | $2B |
| Caribbean | 1,360 | $289M |
Source: Conway Projects Database
SITE SELECTION RECOMMENDS
Spaces, whose coworking location on Vijzelstraat in Amsterdam, is pictured here, also operates locations in Rotterdam, London, Milan and Silicon Valley.
Photo courtesy of Spaces
Sure, you've heard about coworking space, and the skyrocketing expansion rate of firms from WeWork to Industrious. But what do you know about coworking space in Poland, from firms such as Brain Embassy? For detailed data and insights, including an eye-opening graph showing flexible office space absorption across major European cities, read this March 2018 report from Savills.