INVESTOR WATCH ONLINE INSIDER
EUROPE
With $60 million in funding, French photography editing startup Meero is about to build the nation's largest computer vision center and open more offices abroad.
FROM THE JULY ISSUE OF SITE SELECTION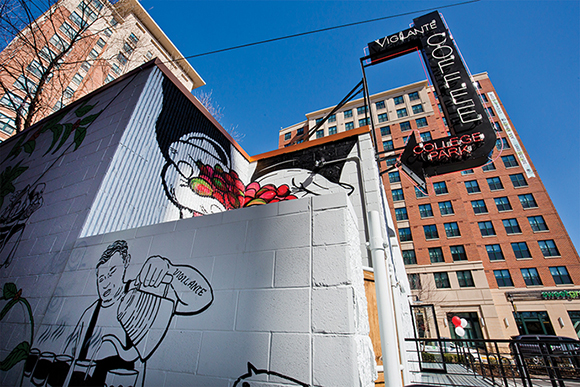 RESEARCH PARKS
How did the University of Maryland's Discovery District convince private investors to take a second look? Editor in Chief Mark Arend discovers the answers research parks everywhere are seeking.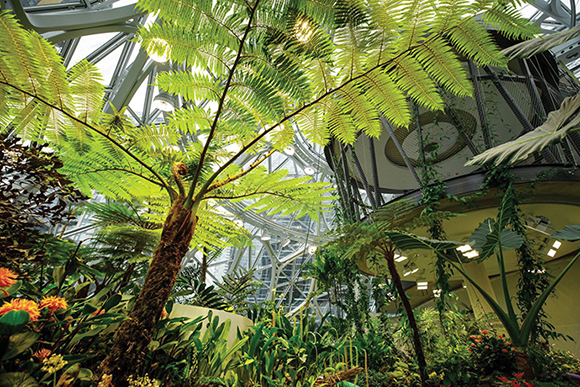 TALENT ATTRACTION & RETENTION
Amazon's 'The Spheres' is a prime example of a company seeking to make the workplace more compelling — even as it seems to find its hometown more repellent.
Company: Blue Apron Inc.
Lead Signal: Conway delivered a Lead Signal in June 2015 indicating that Blue Apron, a fresh ingredient and recipe delivery service, had secured $135 million in new funding. The capital was to be used to scale the business in terms of supply chain and fulfillment.
Projects: In December 2016, Conway confirmed an investment in Arlington, Texas, establishing a new fulfillment center and hiring 250 employees. In March 2017, Conway confirmed another fulfillment center investment by Blue Apron in Linden, New Jersey, where a new 495,000-sq.-ft. facility will employ 2,000 workers and serve the East Coast market.
Lead Signal
Project
CONWAY ANALYTICS SNAPSHOT
Today's Site Selection stories examine location dynamics involving R&D workspace and HQ workspace. What if we wanted to look at both? According to Conway Analytics' Conway Projects Database, the cities above lead the way since spring 2015 in the numbers of projects they've tallied in one of those two facility types. Look for analysis of some of these metros in the upcoming 2018 World's Most Competitive Cities report.
CANADA
Calgary-based Candre Cannabis announced the development of a 42,000-sq.-ft. grow facility in Sundre, Alberta, located in the foothills of the Canadian Rockies. The facility will produce 9,000 kilograms of cannabis each year. The $20-million facility is expected to be operational by the end of 2018 and employ 50 people. Candre will grow high-quality medical cannabis to supply the Canadian market, where cannabis officially becomes legal on October 17, 2018.
USA
Carolina Metal Finishing has announced a $1-million expansion at its facility in Bishopville, South Carolina, located west of Florence adjacent to I-20. The 12,000-sq.-ft. expansion for increased production space will add 20 new jobs to the company's payroll. Carolina Metal Finishing provides metal parts cleaning, assembly, industrial painting and powder coating.
Guillermo Mazier, Vice President of Innovation at Site Selection parent firm Conway, Inc., is one of the participants on the ground in this photo of a recent street performance in Venice Beach, California, a place once known as a gritty bohemian beach town, but now getting the attention of the tech startup world.
SITE SELECTION RECOMMENDS
Rethinking cluster initiatives, a report released this week by Brookings Institution, is generating buzz, and with good reason. It's a good time to dig into the resources at the U.S. Cluster Mapping website, operated by the folks who started it all at Harvard Business School's Institute for Strategy and Competitiveness. The tools there allow you to generate findings like the graph above showing leading states for job creation in education, as well as download all the supporting employment and establishments data. Watch for more coverage of the "eds & meds" sectors (education and healthcare institutions) in the September issue of Site Selection.
The governor of Arkansas runs his state like a business. And business is good.