FROM THE JULY ISSUE OF SITE SELECTION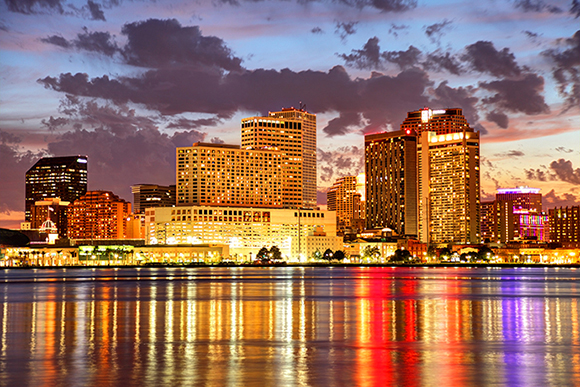 LOUISIANA
New Orleans and Lafayette burnish their IT credentials.
UNITED KINGDOM
Palethorpes has opened a new $1.7-million bakery in Market Drayton. The new plant will employ 100 people, and includes production and distribution equipment as well as refrigeration technology to help increase production. The plant will produce 55 million sausage rolls and 35 million hot pies each year. Palethorpes is part of the Addo Food Group, a leading food company in the United Kingdom focused on the chilled pastry market.
USA
Becton, Dickinson and Company (BD) has announced an expansion of its Sumter, South Carolina, manufacturing facility. The $150 million investment will create 125 new jobs. BD's facility in Sumter manufactures blood collection devices for the healthcare sector. BD, one of the largest medical technology firms in the world, develops and manufactures a range of products used for medical discovery, diagnostics and delivery of care.
SITE SELECTION RECOMMENDS
Cycling through forestland outside Oslo is one way to understand why Norway was No. 1 in BCG's sustainable economic development and well-being index.
Photo by Tord Baklund courtesy of VisitOSLO
Site Selection in July released its annual Sustainability Rankings, which factor in criteria ranging from new corporate facilities engaged in clean tech to well-being measures. Also in July, The Boston Consulting Group released its own assessment of similar factors in a new report, "Striking a Balance Between Well-Being and Growth: The 2018 Sustainable Economic Development Assessment." Whereas Canada, the U.S., Germany, Costa Rica and Sweden led Site Selection's index, Norway, Switzerland, Iceland, Luxembourg, and Denmark (in that order) had the highest SEDA scores, with Singapore the only non-European country in the top 10. Countries making the strongest advances over the past decade included Vietnam and China.
Megan Evitts, senior manager of global events for Conway Events, made this image of the Sydney Harbour Bridge earlier this month during a trip to Australia in advance of the 2019 World Forum for FDI to be held next June in Sydney, New South Wales. Many know you can climb the bridge, but they may not know the value of the harbor itself, which a 2015 study by the Sydney Institute of Marine Science pegged at A$43 billion.