ONLINE INSIDER
It's an annual tradition that this year takes on special meaning after Amazon's ballyhooed HQ2 site selection. Let's just say a grizzled, wise senior executive from up north with decades of global experience under his very wide belt would never split up his HQ.
FROM THE NOVEMBER ISSUE OF SITE SELECTION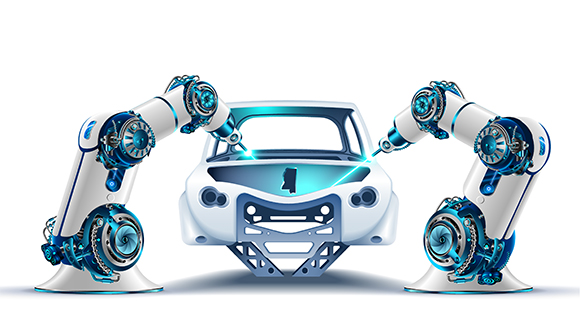 MISSISSIPPI
A team from Mississippi State University and its Center for Advanced Vehicular Systems is one of 12 nationally competing in the four-year EcoCAR Mobility Challenge. And two automotive suppliers are growing in Lee County and Durant.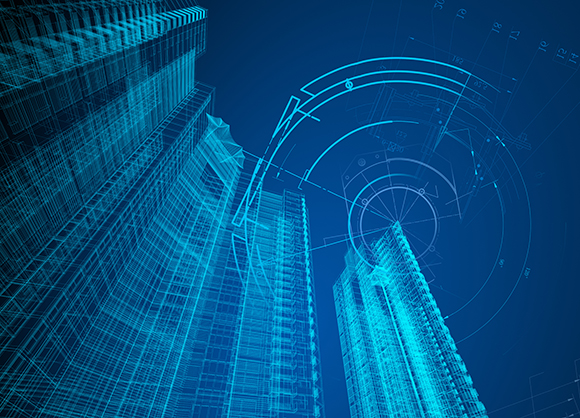 TO BUSINESS PARK LOCATIONS
New research from Australia published by the NAIOP Research Foundation sheds light on where desks meet data.
Rubrik, Inc.
Lead Signal: In May 2016, Conway Analytics delivered a Lead Signal indicating that Rubrik had announced plans to expand in Europe, Asia, the Middle East and Africa due to rapid growth in these markets.
Project: In June 2018, Rubrik announced plans to open a new office in Bengaluru, India. The new office will employ 300 people by the end of 2019. Rubrik is based in Palo Alto, California, and builds cloud data management systems for data protection, search, archival, and copy data management.
Lead Signal
Project
CONWAY ANALYTICS SNAPSHOT
The Biotechnology Innovation Organization (better known as BIO) has launched a new interactive U.S. map showing the strength of the industry's national footprint, with key economic data for all 50 states, the District of Columbia and Puerto Rico. The tool provides a visual breakdown of key metrics by five subsectors and allows downloading of detailed reports displaying such aspects as performance over time and location quotients.
What it doesn't show you is where companies are investing in new and expanded facilities and creating more jobs. But Conway Analytics does — and not just in the U.S. A glimpse at our data reveals more than 1,700 life sciences location or expansion projects since spring 2015. Abroad, the UK, Ireland and Germany look strong in Western Europe. Hungary, Poland and Russia lead the way in Eastern Europe. China (especially Jiangsu Province) and India (Hyderabad) are where it's at in Asia. And Costa Rica and Brazil top Latin America. In North America, Greater Toronto and Greater Montreal both shine in Canada, while U.S. life sciences stars include the greater metro areas of New York, Boston, Chicago and North Carolina's Research Triangle region. Want to get more granular? Want to see which second-tier metros or which upstart companies are on the investment upswing? Check out Conway Analytics.
Merck, Sanofi, Pfizer and Medline are among the most frequent life sciences facility investors over the past few years, according to the Conway Projects Database. Sanofi in July announced a new global R&D center in Chengdu, which joins the French multinational's significant China facility portfolio.

Map courtesy of Sanofi
USA
A May list of California Competes Tax Credit agreements included a $60-million, 306-job expansion by DreamWorks Animation, which in 2016 was acquired by Comcast Corp.'s NBCUniversal but still occupies a Tuscan-style campus in Glendale that in November 2017 was acquired by an affiliate of Korea's Hana Asset Management and Ocean West Capital Partners. According to reporting by the Los Angeles Times, DreamWorks Animation's lease runs out in 2033 at the five-building campus, which "was built in 1997 as a showplace for the DreamWorks SKG entertainment empire launched by Hollywood luminaries Steven Spielberg, David Geffen and Jeffrey Katzenberg."
NEW ZEALAND
Norway-based Norske Skog has announced a $5-million capacity expansion of its wood pellets operation in Taupo, New Zealand. The investment will double its annual production capacity to 85,000 tons. The wood pellets are produced under the brand Nature's Flame. Norske Skog is one of the world's largest pulp and paper producers with eight plants around the world.
SITE SELECTION RECOMMENDS
Illustration courtesy of CFLD
Andrew Clutz, director, Corporate Investment & Analytics for Conway, made this photo at der Weihnachtsmarkt (the Christmas market) at Potsdamer Platz in Berlin.