ONLINE INSIDER
As the best golfers on the planet kick off the PGA Championship today at Bethpage Black, kick back and enjoy Ron Starner's account of how Frisco, Texas, beat out 200-plus cities to land the relocation of PGA of America's HQ.
FROM SITE SELECTION MAGAZINE MAY 2019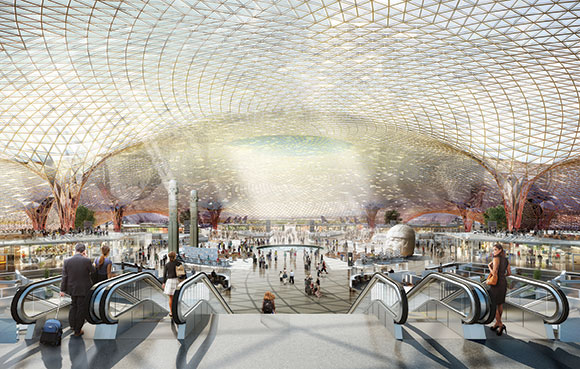 MEXICO
Axeing plans for a glitzy new airport was merely the opening act for Mexico's new socialist president.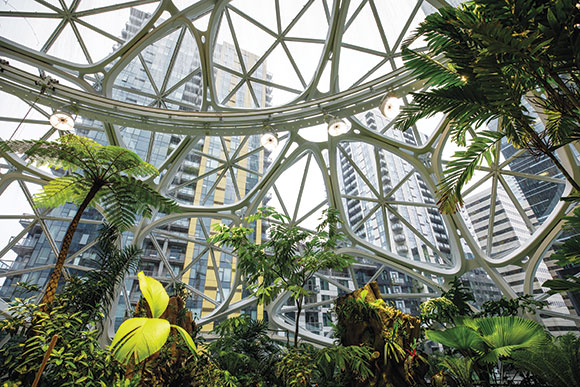 INVESTMENT PROFILE: GREATER SEATTLE
Greater Seattle's talent base, pioneering spirit and quality of life are second to none.
Universal Robina Corporation
Lead Signal
In December 2015, Conway Analytics delivered a Lead Signal which announced that Universal Robina was considering the expansion of its business through acquisition and organic growth in Southeast Asia.
Project
In March 2019, Universal Robina inaugurated the $19 million expansion of its flour plans in Davao, Philippines. The new plant now produces 900 metric tons of flour per day and employs 250 people. Universal Robina is one of the largest food & beverage companies based in the Philippines and serves markets around the world.
Lead Signal
Project
CONWAY ANALYTICS SNAPSHOT
Preliminary results of the World Robotics Report 2019 released today by the Frankfurt, Germany–based International Federation of Robotics (IFR) show installations of industrial robots in the UK fell by 3% to 2,306 units in 2018, after sales had risen by 31% the year before. Mike Wilson, chairman of the British Automation and Robot Association (BARA), appears unfazed. "The consequences of the Brexit vote and subsequent political developments are leading to reduced labor availability as the many workers who have come over from Eastern Europe are starting to return home," he says in an IFR release. "As a result, businesses have to ensure that they use their workforce effectively and find alternative ways of performing tasks for which they have a shortage of staff — robot automation being an obvious solution."
Searching by the keyword "automation" over the past four years yields more than 540 corporate facility projects involving robotics in the Conway Analytics proprietary database, from such firms as ABB (in seven different countries), Festo, Kuka, Schneider Electric and smaller firms. Here are the leading countries:
IRELAND
Johnson & Johnson Vision Care has announced the expansion of its contact lens manufacturing plant in Limerick, Ireland. The $113 million expansion will create 100 new jobs focused on manufacturing, engineering and quality control. Johnson & Johnson Vision Care is headquartered in Jacksonville, Florida, and designs, manufactures and markets the Acuvue range of soft disposable contact lenses.
USA
Amazon's plans to expand its Tech Hub in Boston, Massachusetts were scheduled to add 430,000 sq. ft. and create an additional 2,000 technology jobs in fields including machine learning, speech science, cloud computing and robotics engineering. First reported on by Site Selection one year ago, the location (along with Vancouver and San Francisco) now will reap the spoils of the HQ2 cancellation in New York and welcome even more jobs (no number has been specified). Altogether Amazon has created more than 3,500 jobs in Massachusetts, and since 2011 has invested over $400 million in the state.
SITE SELECTION RECOMMENDS
Are you happy? No, really ... are you truly happy? According to World Happiness Report 2019, Finland has the highest proportion of shiny, happy people, gleefully beating out fellow Nordics Denmark, Norway and Iceland, which finished second, third and fourth, respectively. The U.S. dropped to a dismal 19th. The rankings, produced by the UN Sustainable Development Solutions Network and the Ernesto Illy Foundation (yes, the coffee people), are among the many salient indices that will be factored into Site Selection's 2019 Sustainability Rankings, appearing in the July 2019 issue.
Graph courtesy of World Happiness Report 2019
Just for the halibut, Conway Custom Content Managing Editor and Site Selection contributor Savannah King made this image of the famous Pike Place Market last month while reporting for the Greater Seattle Investment Profile featured at the top of this newsletter.