FROM SITE SELECTION MAGAZINE JANUARY 2020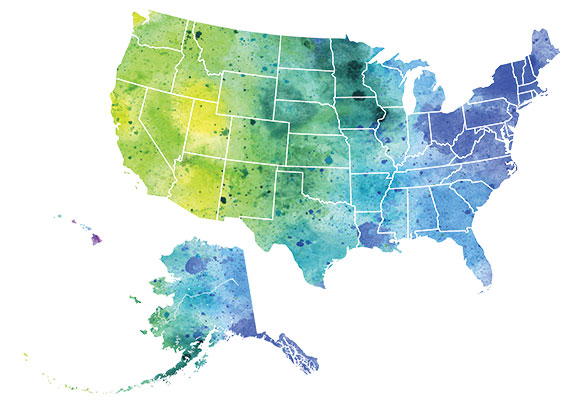 WORKFORCE DEVELOPMENT RANKINGS
We examine state workforce climates across four U.S. regions, with exclusive insights from Emsi on what's attracting people to top counties for talent.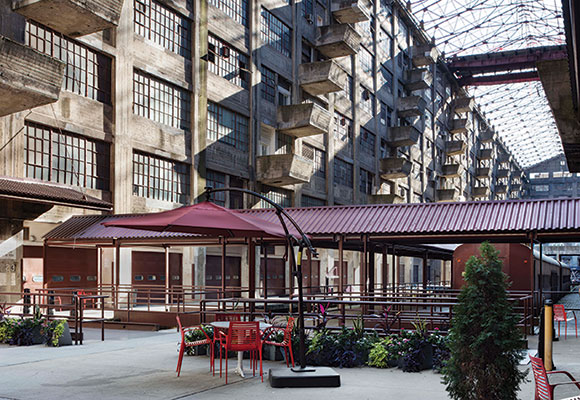 INVESTMENT PROFILE: BROOKLYN ARMY TERMINAL, NYC
NYC's historic Brooklyn Army Terminal is breeding modern manufacturers.
SITE SELECTION RECOMMENDS
The U.S. Department of Labor tracks apprenticeships and apprenticeship programs closely. The agency recently reported that more than 238,000 individuals nationwide entered the apprenticeship system in FY 2018. "Nationwide, there are over 585,000 apprentices currently obtaining the skills they need to succeed while earning the wages they need to build financial security," said the DOL, noting that there are over 47,000 veterans nationwide currently participating in an apprenticeship program, and that 71,700 participants graduated from the apprenticeship system in FY 2018. See how the states in this map align with your own company's workforce development experience and ambitions.
Active Apprentices
ARGENTINA
Multiple sources — but not yet including the company itself — have confirmed that Amazon Web Services has received approval and is moving forward with an $800 million investment in a data center to be located in a free zone in the Bahia Blanca-Coronel Rosales districts in Buenos Aires, Argentina.
ARKANSAS
British Columbia–based Structurlam Mass Timber Corp. announced in December it will expand its operations into the United States with a plant in Conway, Arkansas, set to open in mid-2021. The Canadian company has received an investment from Arkansas-based Walmart. The company, which promotes its timber building products as apt replacements for steel and concrete, will spend $90 million to purchase, retrofit and equip a former steel plant. Structurlam will create 130 new jobs; and will source softwood lumber from Arkansas-grown Southern Pines. "We're proud to establish roots in the great state of Arkansas and the City of Conway," said Hardy Wentzel, CEO of Structurlam, "and support Walmart as the exclusive supplier of mass timber products for its new home office campus."
Conway President and Site Selection Publisher Adam Jones-Kelley made this image this week inside Batu Caves, a limestone hill with various caves and shrines in Selangor, Malaysia, just north of Kuala Lumpur. Batu Caves attracts thousands of worshippers and tourists, especially during the annual Hindu festival of Thaipusam, which this year takes place on February 8th.