FROM SITE SELECTION MAGAZINE MAY 2020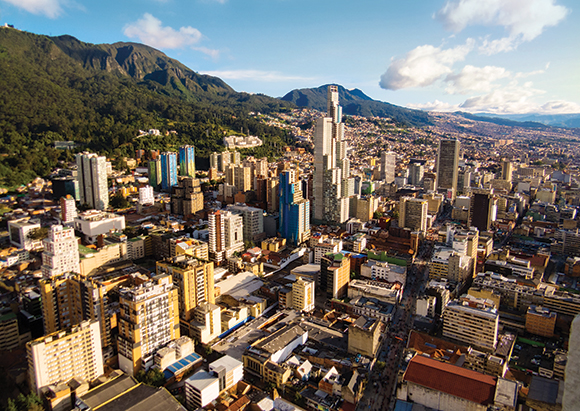 LATIN AMERICA & THE CARIBBEAN
Bobby Pereira, director of Latin America for Conway, Inc., gives growing countries in the region — Colombia, Chile and Costa Rica among them — the respect they're due.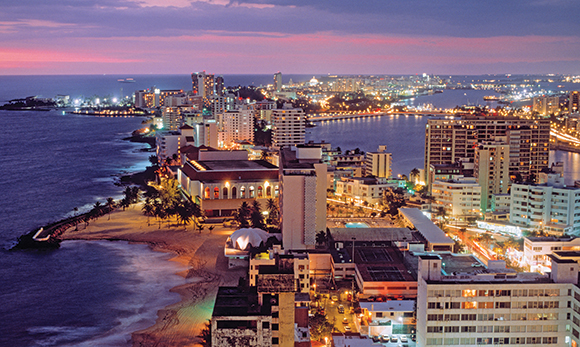 INVESTMENT PROFILE: PUERTO RICO
Puerto Rico's resilience and recovery resumé is a perfect prescription for life sciences companies ready to reshore.
CONWAY ANALYTICS SNAPSHOT
Twitter says its employees can work from home forever if they want. But they're not alone. Paris-based contact center and business services giant Teleperformance — which had already enabled 70% of its global workforce to work-at-home (WAH) since the pandemic's onset — now is raising the stakes with a redefined work environment it calls the Teleperformance Cloud Campus, which serves customers with remote, socially connected teams around the globe.
"The company now has more than 200,000 employees working from home worldwide, i.e. 80% of all active employees," Teleperformance said in a May 13 press release. "An increasing number of clients and Teleperformance WAH employees will continue transitioning to this unique delivery model this year."
"In the past, I have seen Teleperformance reimagine traditional brick-and-mortar facilities to create beautiful, employee-centric campuses to care for their people while driving better client results," said Michael DeSalles, principal analyst, Frost & Sullivan. "Now, by creating a new global cloud campus work model from scratch that supports almost unlimited languages, sectors and markets, they have set another industry benchmark that benefits customers, clients and employees. In short, Teleperformance is delivering the virtual workplace of the future today."
Chairman and CEO Daniel Julien noted, however, "To be clear, conventional facilities continue to play an important role in our operational delivery strategy." The Conway Analytics team has documented close to 20 major facility investments by Teleperformance over the past five years in 14 different countries, including a $10 million, 2,000-job commitment in Medellín, Colombia; a 400-job project near Dortmund in Nordrhein-Westfalen, Germany; and 500-job projects in Reno, Nevada, and Fort Wayne, Indiana. Over the past 25 years, we've tracked more than 70 facility investments by Teleperformance. —Adam Bruns
As this new facility in Egypt and CEO Daniel Julien attest, Teleperformance's physical footprint will continue to be substantial around the world even with new work-at-home provisions.

Photo courtesy of Teleperformance
Now you can read all 212 pages of Site Selection's May 2020 print issue via the newly posted Digital Edition. Page through the issue to read our Global Best to Invest, Prosperity Cup, Mac Conway Awards and Top Deals coverage; health tech and automotive industry reports; the Costa Rica Investment Report; international coverage from Asia to Quebec; the Cincinnati Region Intelligence Report; six state spotlights; Site Selection's popular Investment Profiles; and more.
SITE SELECTION RECOMMENDS
Based on 15 criteria that include estimated COVID-19 impact on their economies, UK-based FutureLearn has published the 2020 Best Cities for Jobs Index, ranking a pre-selected group of 100 global cities that are sortable by each criterion.  Singapore, Copenhagen, Helsinki, Oslo and Dubai rank highest. Judged by least impact from COVID-19, Seoul, Hong Kong, Tokyo, Osaka and Budapest top the charts. FutureLearn partners with international universities and specialist organizations to offer online courses and degrees, with partners including the University of Edinburgh, Johns Hopkins University, University of Groningen (Netherlands), Purdue and UC-Irvine.
Singapore tops FutureLearn's 2020 Best Cities for Jobs Index.

2018 photo by Adam Jones-Kelley
MALAYSIA
Global medical technology company Smith+Nephew broke ground in February for a new high-tech orthopedics manufacturing facility in Batu Kawan Industrial Park in Penang, Malaysia — the company's first manufacturing investment in southeast Asia. Y.A.B. Tuan Chow Kon Yeow, chief minister of Penang, noted that eight of the top 30 global medical device firms now have a presence in Penang. "The presence of Smith+Nephew will contribute to raising the standard of our medical devices industry," said Dato' Azman Mahmud, CEO of MIDA, "and in turn, lift Malaysia to center stage in the global investment arena of medical technology manufacturing."
NORTH CAROLINA
Everyone needs more bandwidth, but only Raleigh has Bandwidth. The nationwide communications software firm that provides service for 911, voice calls and text messages in April was approved to purchase 40 acres (but no mule) of state fairgrounds parking land from the State of North Carolina for $30 million to build a new headquarters. As part of the transaction, Bandwidth will agree to improve parking capacity and function for the North Carolina State Fair, currently scheduled to take place for 10 days beginning October 15. Bandwidth has committed to hire 1,165 new employees over the next eight years, and will receive up to $32 million from a state Job Development Investment Grant over a 12-year period starting in 2024 if it meets hiring requirements. "We are proud to be North Carolina raised," said Bandwidth Founder and CEO David Morken. "Deeper roots in our vibrant community will support our growing customers and our flourishing team." "Our city and our world [are] going through an unprecedented challenge," said Raleigh Mayor Mary-Ann Baldwin. "Despite this, companies like Bandwidth still want to grow and expand here, and call Raleigh home. We appreciate this commitment to grow jobs here, as well as the company's philanthropic spirit and its leadership in the innovation space."
Photo by Bruce Edward Statham/yellowcamera courtesy of v2com
In late April, the Royal Architectural Institute of Canada awarded its 2020 Architectural Firm Award to marc boutin architectectural collaborative inc. (MBAC), based in Calgary, where one of its many notable projects is the Fourth Street Underpass Enhancement (pictured).