FROM SITE SELECTION MAGAZINE, SEPTEMBER 2020 ISSUE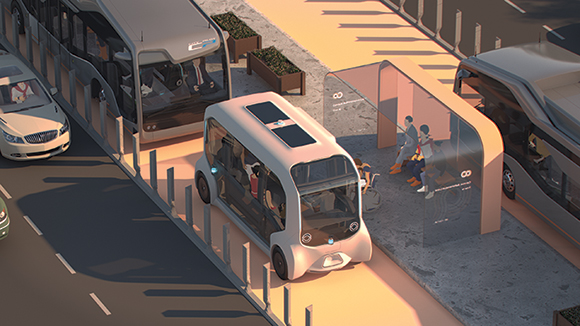 NEWS DIGEST
Brief updates include real estate brokerage Redfin's top five cities people are moving to during the pandemic; a new driverless vehicle corridor in Michigan; Amazon's investments in six U.S. tech hubs; a new test bed for space in Nunavut; a new Google operations center in Mississippi; and Aquiline Drones' HQ expansion in Rhode Island.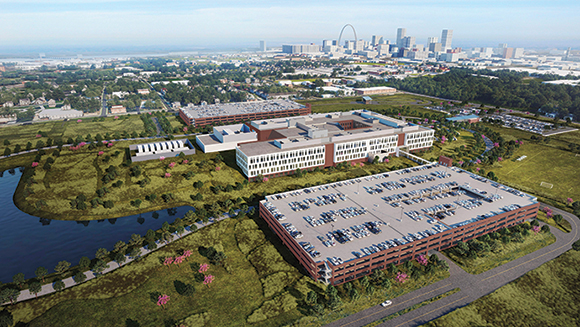 MISSOURI
Missouri continues to attract new investments and fuel innovation with key partnerships.
SITE SELECTION RECOMMENDS
This graph made using the PSEO tool compares earnings one, five and 10 years after graduation for bachelor's degrees in engineering and in education from the University of Colorado Boulder.
If you're still exploring the earnings potential of those 37,000 degree programs at 4,400 institutions analyzed by the Georgetown University Center on Education and the Workforce that we also analyzed last week, it's time for some comparing and contrasting. The U.S. Census Bureau last week updated the Post-Secondary Employment Outcomes (PSEO) statistics with the release of earnings tabulations for four more higher education systems: the City University of New York (CUNY), the State University of New York (SUNY), Pennsylvania State University, and the Texas Higher Education Coordinating Board. The addition of these new higher education systems increases the number of institutions represented in the PSEO from 47 to 243, across six states that also include the systems in Colorado and Wisconsin.
SCOTLAND
Thermo Fisher Scientific, based in Waltham, Massachusetts, is creating 200 new jobs at its operation in Perth, Scotland, in order to ramp up production of COVID-19 tests. According to reporting in the Daily Record, the investment in the company's Inveralmond site in a city known as the Fair City will bring production capacity to 8 million sample collection tubes a week, equivalent to the capacity of a Thermo Fisher plant in Lenexa, Kansas. It's one of a flurry of facility investments the company is making, including a $130 million, 300-job sterile filling facility announced just last week in Singapore, and other lab plastics and related manufacturing expansions expected to create 1,000 total jobs and require $140 million in investment across sites that include Rochester, New York; Petaluma, California; Monterrey and Tijuana, Mexico; and Joensuu, Finland.
TEXAS
Another Massachusetts-based company — off-price apparel and home fashions retailer TJX Companies — is investing $150 million and hiring nearly 1,000 at a new distribution center in El Paso. "This is one of the largest jobs announcements in recent history for our region," said Jon Barela, CEO of The Borderplex Alliance, the economic development group representing El Paso; Las Cruces, New Mexico; and Ciudad Juarez in Mexico. "TJX is a wonderful addition to our community. I'm so proud of our team and partners in local government for coming together to make this happen. Despite the turmoil in the economy and challenges of the COVID crisis, our region is once again proving its grit, determination, and ambition to continue our upward trajectory."
Rya Hazelwood, director of marketing & conference programs for the Industrial Asset Management Council (IAMC), recently made this image of her son Lucas, 3, appearing to wave to the waves at Santa Rosa Beach in Florida (it was actually a passing helicopter, Rya says). Located on 26-mile stretch of northwest Florida known as the Emerald Coast, Santa Rosa Beach was founded in 1910 along Hogtown Bayou. In addition to its beach, the area also is home to the 15,100-acre Point Washington State Forest, widely used for hunting, off-road bicycling and hiking, where a 27-mile greenway trail system is under development connecting various parks and residential neighborhoods.