FROM SITE SELECTION MAGAZINE, JANUARY 2021 ISSUE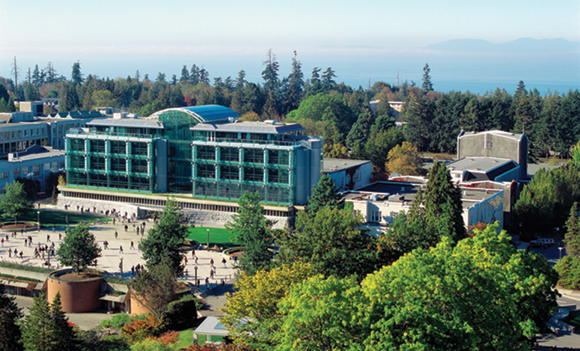 WESTERN CANADA
For the uninitiated, that stands for higher education R&D. We drop in on the western provinces' major research universities to find out what's going on that's of interest to global corporations.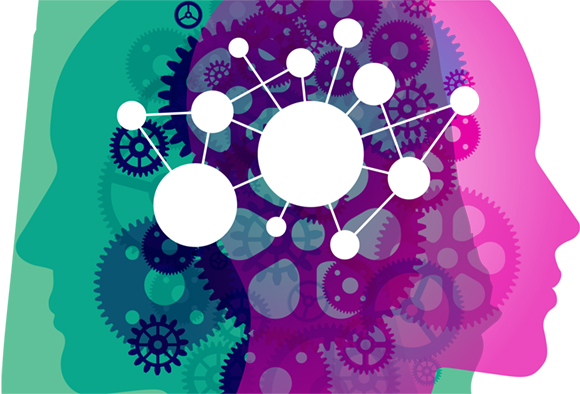 ALABAMA
LaunchED and other initiatives take root in Birmingham.
CALIFORNIA
Sorrento, California–based rapid diagnostics testing firm Quidel Corp. early this month opened a new manufacturing facility in Carlsbad. The 128,000-sq.-ft. facility will be the company's highest-volume production plant in the world and begins operations in the second half of 2021 with a mission to scale from the current 50 million to 600 million QuickVue® SARS rapid antigen tests per year for the detection and diagnosis of COVID-19 infections. "From the first days of the pandemic, Quidel has stepped up to meet the COVID-19 challenge head-on with innovative diagnostic technologies to detect coronavirus infections and expanded manufacturing to democratize access to affordable and high-quality testing," said Douglas Bryant, president and CEO. "The opening of our massive new QuickVue® manufacturing plant is our boldest move yet and is expected to provide Quidel with the scale necessary to serve the needs of communities and institutions for frequent testing now and for years to come." Quidel was the first company to introduce a visually read flu test, the QuickVue® Influenza A/B Test, which received FDA approval in September of 1999. "With the surging demand for COVID-19 testing, Quidel's revenue tripled last year to $1.6 billion, up from $535 million in 2019," reported the San Diego Union-Tribune, driven in part by expedited FDA clearance in December for its rapid-turnaround COVID-19 tests.
FLORIDA
The PGA of America may have relocated its HQ to Frisco, Texas, but the PGA Tour is still alive and well and headquartered in Ponta Vedra Beach, where the tour's new "Global Home," approved two years ago, was completed and unveiled in January. The facility consolidates in one complex what used to take place across 17 different buildings. By tomorrow, February 16, the Tour expects the facility to be fully operational for more than 700 employees initially. (At this time, most Tour staff are working from home.) "Located to the south of the Clubhouse at TPC at Sawgrass, the new 187,000 square-foot headquarters will be nestled within the verdant landscape and surrounded by a large freshwater lake, echoing the iconic 'Island Green' 17th hole at THE PLAYERS Stadium Course," said architects Foster + Partners when the plans were unveiled in January 2018. The PLAYERS Championship takes place March 11-14 this year.
KANSAS: PUNCHING ABOVE OUR WEIGHT

BUSINESS CLIMATE
An overhauled agency and a governor's personal touch bring change to Kansas.

Q&A
A conversation with Kansas Lieutenant Governor and Secretary of Commerce David Toland.

AEROSPACE & DEFENSE
Home to the highest concentration of aerospace manufacturing employment in the nation, Wichita has proved itself over and over ever since Clyde Cessna first moved his factory there from a farm in 1916.
SITE SELECTION RECOMMENDS
Last week the U.S. Green Building Council released its annual list of the Top 10 States for LEED green building, based on LEED square feet per capita certified in 2020. Massachusetts led the way, followed by Washington and Illinois. "Although the COVID-19 pandemic affected the building and construction industry in 2020, U.S. states still made sustainable, healthy buildings a priority, certifying over 400 million square feet of space to LEED standards," said the USGBC. "While offices, education and healthcare projects accounted for a majority of certifications, warehouses, distribution centers, multifamily and retail projects represented almost 20%."
The Site Selection Sustainability Rankings of countries, states and metros (set to return this year in the magazine's July issue) include a metric based on cumulative and per-capita LEED square footage since the debut of the LEED standard. In our most recently published edition of the rankings, Massachusetts ranked No. 3 behind No. 1 Colorado and No. 2 California.
Top 10 States for LEED Green Building in 2020
Rank
State
GSF Per Capita
2020 Certifications
2020 GSF
TOP 10 TOTALS
1,171
281,055,474
1
Massachusetts
2.91
76
19,034,129
2
Washington
2.82
74
18,957,253
3
Illinois
2.61
94
33,475,682
4
Colorado
2.35
64
11,826,927
5
New York
2.28
108
44,172,684
6
Maryland
2.23
88
12,898,921
7
California
2.12
417
78,912,603
8
Virginia
2.05
97
16,404,078
9
Texas
1.66
139
41,749,345
10
Nevada
1.34
14
3,623,852
*
District of Columbia
39.53
129
23,783,731
*Washington, D.C. is not ranked due to its status as a federal district.
Source: USGBC
Conway Data Accounting Associate Michelle Strozier made this image in December 2018 in Tam Coc ("three caves" in Vietnamese), part of the Trang An Landscape Complex UNESCO World Heritage site made famous after the 1993 Academy Award-winning film "Indochine" was filmed there. The area known for its karstic rock formations is a popular day trip destination located about 90 km. (56 miles) from Hanoi, in the Ninh Binh Province of Northern Vietnam. "Boats launch from the Tam Coc Wharf in Van Lam's village to take in Tam Coc-Bich Dong's sights, the 'Halong Bay on Land,' by cruising the Ngo Dong River," Michelle says. "The guide takes you through rice fields, limestone karsts and caves by sitting upright and rowing with their feet. It is fascinating to watch while also taking in the peaceful, surreal views."