INVESTOR WATCH ONLINE INSIDER
SMART MOBILITY
Ron Starner lets go of the wheel and discovers firsthand how Torc Robotics engineered a leading position in self-driving vehicle tech in Blacksburg, Virginia.
FROM THE SEPTEMBER ISSUE OF SITE SELECTION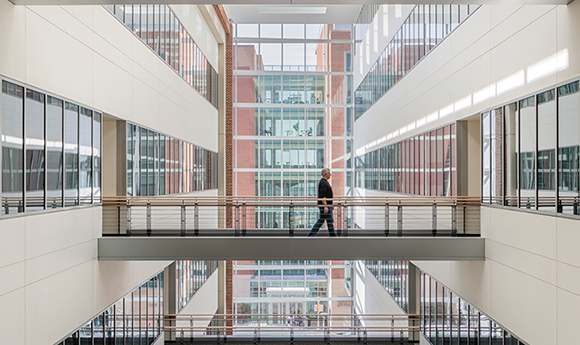 EDS & MEDS
Experts from HOK walk us through prime examples in New Jersey, New York and Maryland.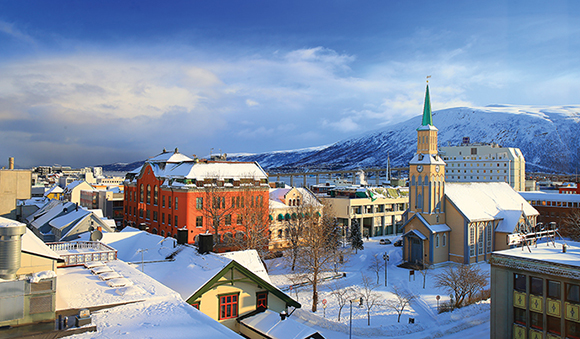 NEWS DIGEST
News briefs alert us to compelling business intelligence about an aerospace project in Malaysia; which countries are best positioned for autonomous vehicles; reindeer husbandry and other pursuits in far northern Norway; and leading countries for manufacturing.
Mars, Inc.
Lead Signal: In June 2016, Conway delivered a Lead Signal indicating that Mars and its U.S. subsidiary Wrigley were planning to invest $900 million over two years in the expansion of operations.
Project: In September 2017, the Mars Food business unit announced the opening of new North American headquarters in Chicago. The new office created 75 jobs and occupies 20,000 sq. ft. Mars Food focuses on pet care products, chocolate and a range of food products. Mars, Inc. has $33 billion in sales and 75,000 employees around the world.
Lead Signal
Project
CHINA
Autoneum has recently opened two new automobile component plants in China. The new operations are located in Pinghu, Zhejiang Province, and Shenyang, Liaoning Province.  Both plants will produce underbody components that provide noise and heat protection.  Autoneum now has six wholly owned manufacturing plants, one development center (in Shanghai) and three JV operations with Nittoku in China. Autoneum, a maker of acoustic and thermal management solutions for vehicles, serves customers in 25 countries from a site portfolio that includes an operation in Indiana.
USA
Walmart has announced the opening of one of its largest distribution centers in Mobile, Alabama. The new 2.6-million-sq.-ft. facility cost $135 million and is set to open with 750 new jobs. The facility will serve 700 stores in the south/central U.S. The Mobile distribution center will process a large portion of imported goods due to proximity to the Port of Mobile.
CONWAY ANALYTICS SNAPSHOT
Of the 232 Walmart facility investment projects Conway Analytics has tracked over the past quarter-century, 190 (nearly 82 percent) have been distribution centers. Precise figures aren't always released, but total figures from those for which we have details add up to a cumulative $4.4 billion invested, more than 52,900 jobs created and more than 96 million sq. ft. of space. The chart shows top U.S. states for Walmart distribution center projects over that span — a remarkable number of which have been incremental expansions over the years. In 2014, Site Selection reported on Walmart's logistics footprint and location strategy.
SITE SELECTION RECOMMENDS
You can design the most open-plan, amenity-laden, happy-go-lucky office in the world, but you can't design good behavior. Warble has just published the third part of a three-part series on toxic workplace behavior based on its 2018 Workplace Experience Study, developed from a survey of 521 U.S. workers between the ages of 18-65.
Laura Martin, market development manager for Conway, Inc., made this photo of Expo Real attendees this week finding a moment to relax in the sun or under parasols near the conference site in Munich. Themed around risk, the digital revolution and affordable housing, the annual property and investment conference this year set a record with 2,095 exhibitors from 41 countries, and participants totaled 44,536 from 72 countries.