FROM THE NOVEMBER ISSUE OF SITE SELECTION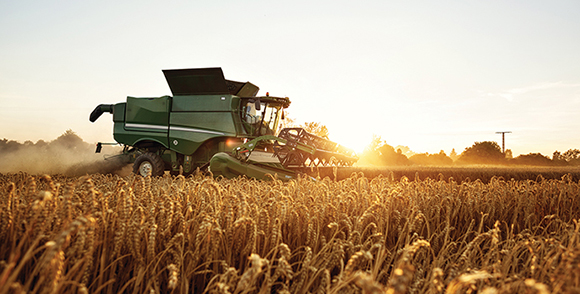 NEWS DIGEST
Quick-hitting stories update you on where the largest U.S. warehouse leases are; why a view from your office matters; Jaguar Land Rover's new digs in New Jersey; tariffs and farmers; the fastest-growing U.S. airports; and the Gordie Howe International Bridge.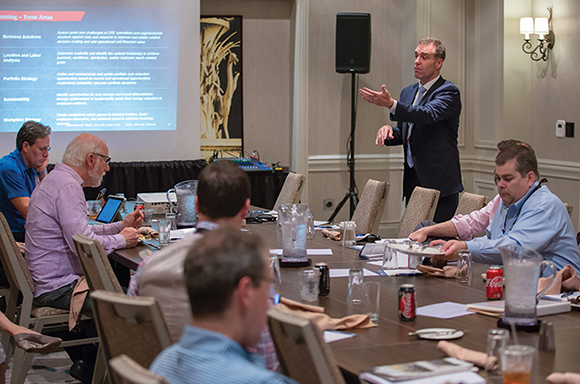 INDUSTRIAL ASSET MANAGEMENT COUNCIL
The IAMC Chair looks back at Philly and forward to Santa Barbara. And experts share insights into partnering with service providers on portfolio strategy, planning and implementation.
CHINA
Allergan has announced that it will build a new medical aesthetics innovation center in Chengdu, China. Allergan is investing $15 million in the new facility, which will open in early 2019. Allergan will train 3,000 medical aesthetics professionals each year in Chengdu. Headquartered in Dublin, Ireland, Allergan is focused on developing pharmaceutical, device, biologic, surgical and regenerative medical products.
AUSTRIA
Schiebel Industries has announced the expansion of its unmanned aerial vehicle facility in Winer Neustadt, Austria. The facility will be doubled in size and will grow employment to 150 by 2020. The site supports production and logistics for the company's vertical takeoff and landing Camcopter S-100, which is used in military and civilian applications. Schiebel also has offices in Vienna, Austria; Abu Dhabi, UAE: Manassas, Virginia; and Phnom Penh, Cambodia.
SITE SELECTION RECOMMENDS
Bicycle Corporation of America (BCA) last week announced plans to expand its existing production operations in Clarendon County, South Carolina, with a $5-million, 65-job expansion in Summerton. BCA was established in 2014 as a venture of New Jersey–based Kent International, Inc., a bicycle importer and manufacturer participating in Walmart's Made in U.S.A. initiative, first reported on by Site Selection in 2013. To date, BCA has produced more than 850,000 bicycles. Click here to get the latest numbers from the Walmart initiative.
Puerto Rican Creole soup maker Marvel International anticipated a $6-million boost in sales after its Del Campo frozen soups were among a select group of winners at Walmart's 2018 Open Call for U.S. Manufacturers, held in Bentonville, Arkansas, in June 2018.

Photo courtesy of Walmart
We're conducting a survey among Site Selection readers such as yourself and welcome your opinions. The survey will be conducted by Russell Research, a national research firm.
This survey will take 10 minutes or less of your time. Your participation in this survey is entirely voluntary and the responses you provide will be kept confidential to the fullest extent allowed by law.
In order to participate please visit https://rmrsurveys.com/SS
If you have any questions or comments about this survey, please feel free to call Russell Research at 1-844-673-1545 or email at help@russell-surveys.com. Please reference "SS Survey" when calling/emailing.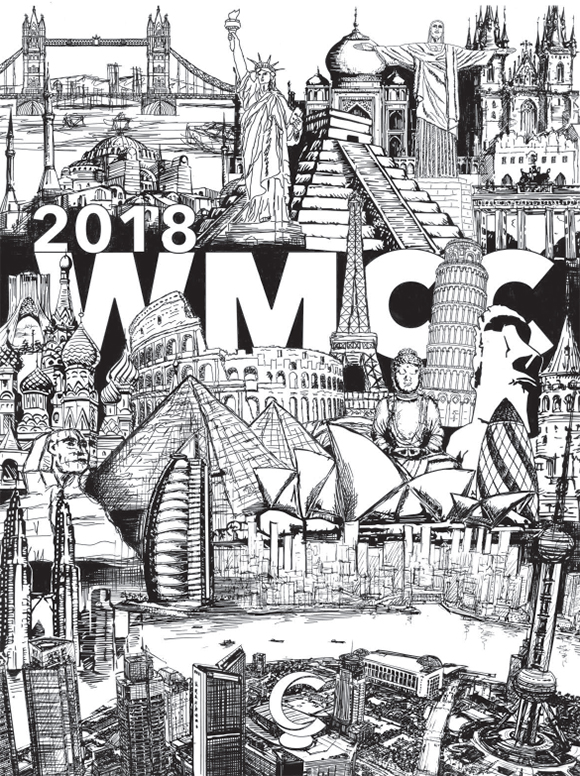 This striking cover design by Negin Momtaz is just the beginning of the excellent analysis, data and graphics you'll find in Conway's just-published 2018 World's Most Competitive Cities report, now available in digital edition. The 2017 edition of the report won an APEX Grand Award (below) from Communications Concepts.