FROM SITE SELECTION MAGAZINE JANUARY 2019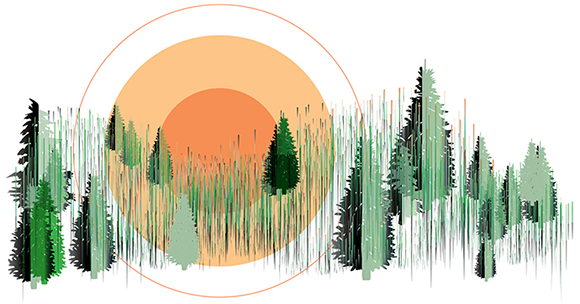 FUTURE ENERGY HUBS
NAI'S Bryce Custer and UBS Asset Management's Alex Leung deliver exclusive intelligence on emerging U.S. energy hubs.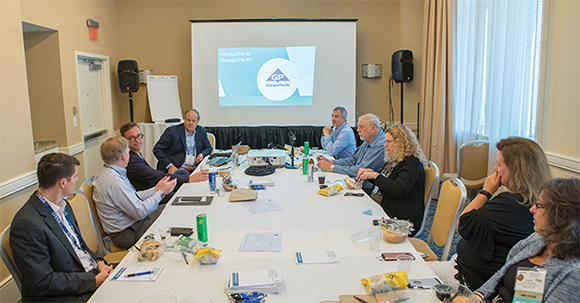 IAMC
IAMC Chair Charles Waltz explores the growth of member-to-member services that has culminated in the new Cornerstone capability, and experts at the most recent IAMC Professional Forum in Philadelphia take a fresh look at supply chain models.
CONWAY ANALYTICS SNAPSHOT
Conway's recent acquisition of Investment Consulting Associates means bringing on board the expertise of respected leaders such as ICA co-founders Douglas van den Berghe, based in Amsterdam, and Chris Steele, based in the New England Patriots' home territory of Boston. It also means adding to Conway Advisory's portfolio the research expertise of their Boston-based colleague Collin Perciballi, who has developed a proprietary ranking he calls the U.S. County Bedroom Community Index.
Based on a proprietary formula that takes into account commuter inflow/outflow, percentage of retirement-age residents and density of retail employment, among other factors, Perciballi's work analyzes the nation's 3,143 counties and finds that, tossing out those counties with under 10,000 population, some of those with the most "bedroom-ness" include Poquoson (Bull Island), Virginia (part of the Virginia Beach-Norfolk-Newport News metro area); Dallas County, Missouri (part of the Springfield MSA); and Bandera County, Texas (part of the San Antonio-New Braunfels MSA).
The graph below shows where all the counties land in terms of index score (high score = high degree of bedroom community) and population density. Watch for an upcoming Online Insider that slices, dices and compares Perciballi's findings to such indices as Site Selection's annual Top Metros rankings. (Hint: High-performing metros contain counties whose bedroom scores run the gamut.)
SK Innovation
Lead Signal: In May 2016, Conway Analytics delivered a Lead Signal indicating that Korean firm SK Innovation was seeking to double its market value, would be expanding in the U.S. and could leverage both direct investment as well as acquisitions of companies and assets that add value and generate synergies with the existing business.
Project: In December 2018, SK Innovation announced that it was making a $1.7-billion investment in a new battery manufacturing plant in Jackson County, Georgia, in an area along I-85 northeast of Atlanta that has seen healthy manufacturing and logistics investment for several years. The new lithium-ion battery plant will be built in two phases of 1 million sq. ft. each, and will create up to 1,000 jobs.
Lead Signal
Project
SITE SELECTION RECOMMENDS
If an area normally off your radar is suddenly on it, a dependable source of project and policy news is a must. In the United Arab Emirates, one helpful resource is the Dubai government's media office, where recent news highlighted the visit of His Highness Sheikh Mohammed bin Rashid Al Maktoum, vice president and prime minister of the UAE and ruler of Dubai, to the new fulfillment center just opened in Dubai by SOUQ, an Amazon company.
Readers alert to the sort of business leads that good journalism can produce will recall Site Selection Senior Editor Gary Daughters' reporting and interviews 15 months ago about SOUQ and other "Digital Disruptors" in the Middle East.
His Highness Sheikh Mohammed bin Rashid Al Maktoum, vice president and prime minister of the UAE and ruler of Dubai, visited SOUQ's new fulfillment center earlier this week, where he said, "We are happy to see local companies becoming international success stories. Their success is our success."

Photo courtesy of the Dubai Media Office
INDIA
French stationery maker BIC-Cello has recently completed construction of a new plant in Vapi, Gujarat, India. The new $42-million, 322,000-sq.-ft. plant employs 1,500 people. Cello is India's leading manufacturer and distributer of writing instruments. BIC acquired Cello in 2015, creating BIC-Cello, which manufactures and exports stationery-related products including ballpoint pens, gel pens and mechanical pencils. The company has six additional plants in India.
USA
Able Aerospace Services is expanding its headquarters in Mesa, Arizona. The new 50,000-sq.-ft. facility will allow for the creation of 100 new jobs focused on aircraft component repair and overhaul. Able Aerospace Services is a leading supplier of component MRO, approved replacement parts and completion services. Able's products and services support almost 1,500 commercial and military fixed- and rotor-wing aviation customers in more than 60 countries.
Just in time for those shut inside by the polar vortex, Conway Staff Photographer Carmyn Suzor made this image of Sugar Beach, Soufriere, Saint Lucia, in the eastern Caribbean. The location of a former sugar plantation with a long list of owners including Lord Glenconner (famously known for his friendship with Princess Margaret), the beach is in the Pitons Management Area, listed by UNESCO as a World Heritage Site.