FROM SITE SELECTION MAGAZINE SEPTEMBER 2019
IDAHO
How a location data firm found its new HQ location in its hometown.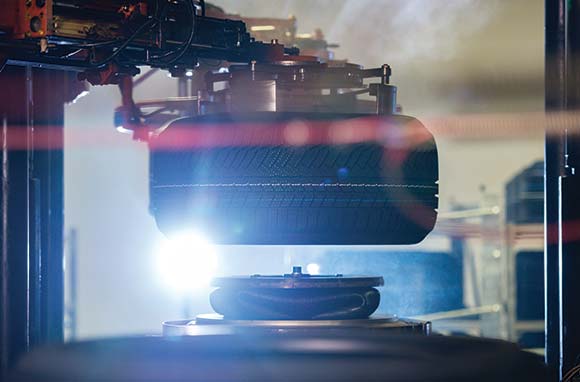 PLASTICS & CHEMICALS
The Deep South and the global south top the charts in tire and chemical project investments.
UKRAINE
Global IT provider Stefanini announced on September 30 that the company will be expanding its operations in Europe. The company plans to enter Ukraine due to the country's thriving IT sector, which encompasses 1,000 IT companies that employ more than 100,000 workers. The company has other European expansion projects happening (including a relocation of offices in Romania) to revitalize workspace in a time of digital transformation for the company.
CANADA
Amazon recently announced that it will open a distribution warehouse in Scarborough, Ontario, that will create 600 jobs once complete. The 1 million-sq.-ft. fulfillment center will be developed by Quebec-based contractor Broccolini alongside the building's owner, Manulife Investment Management. Amazon has made significant investments in Ontario in the past several years, with this project marking the company's seventh facility in the province.
— Compiled by Olivia Vener, Consultant, Conway Advisory
SITE SELECTION RECOMMENDS
As corporate newsletters go, GE's is worth your time. Its most recent edition documented "a medical and aviation breakthrough" when the world's first drone delivery of a human organ for transplant took place in Baltimore. The University of Maryland, with assistance from AiRXOS, a unit of GE Aviation, successfully delivered a human kidney from Baltimore's St. Agnes Hospital to the university's medical center 2.7 miles away. "The 10-minute flight took place at about 12:30 a.m. on April 19, and resulted in 44-year-old Trina Glispy receiving the kidney around 5 a.m.," the company reported. "She had spent eight years on dialysis before undergoing the procedure."
About 35,000 organ transplants take place each year in the United States, and timely delivery without delays is a crucial factor. "Drones are in a different part of the airspace that's not being utilized, below 400 feet," said Michael Kuhlman, lead UAV planning and autonomy algorithms developer at AiRXOS. "It's an alternate mode of transportation and there's excess capacity that's not being used right now."
However, it's not the first time drones, organ delivery and Maryland have been affiliated. Site Selection readers will recall our August 2016 story about the potential for delivering manufactured lungs by drone.
AiRXOS used its Air Mobility Platform to monitor the flight and track communications when a successful kidney delivery was made by drone in April.

Photo courtesy of AiRXOS
Brendan Doherty, Conway Regional Director of Sales for Europe, took this photo of a 1957 Mercedes-Benz 300 SL Roadster valued at over US$1.5 million that was on display at the COMFORT Holding GMBH stand at Expo Real 2019 in Munich earlier this month. With 2,190 exhibitors from 45 countries, more than 46,000 participants from 76 countries, and an additional exhibition hall, "In 2019 EXPO REAL was bigger and more international than ever," said Klaus Dittrich, chairman and CEO of Messe München. "The strong participation reflects the upbeat expectations of the real estate sector for this year."