ONLINE INSIDER
Wyoming is leading the drive in cryptocurrency and blockchain technology.
FROM SITE SELECTION MAGAZINE SEPTEMBER 2019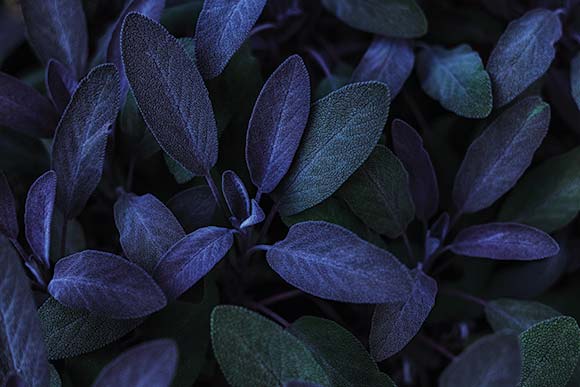 MISSOURI
The Silver State positions itself for high-tech investment and as a professional sports center.
CONWAY ANALYTICS SNAPSHOT
Home to the historic Santa Monica Pier Ferris Wheel overlooking the Oklahoma River, the Wheeler District is Oklahoma City's newest urban redevelopment area, located at the nexus of the Oklahoma City Bike Trail Network.

Photo courtesy of Oklahoma City Convention & Visitors Bureau
Following the example of the World Bank's annual Doing Business rankings, earlier this month the Center for the Study of Economic Liberty (CSEL), a joint endeavor of the W.P. Carey School of Business and the School of Civic and Economic Thought and Leadership at Arizona State University, issued its inaugural Doing Business North America (DBNA) report, which provides objective measures of the scale and scope of business regulations in 65 U.S. cities, 39 Mexican cities, and 11 Canadian cities, and then ranks the cities (not metro areas) on how easy or difficult it is to set up, operate, and shut down a business. The report analyzes 63 regulatory indicators across six categories.
Below are the Top 10 Cities in Ease of Doing Business. Arlington (as part of the Washington, D.C. metro), Atlanta and Houston were the only three to rank in Site Selection's most recent Top Metros ranking (by number of corporate facility investments). Charlotte, No. 6 below, was just outside our Top 10, and No. 3 in our South Atlantic regional rankings behind Greater Washington, D.C., and Atlanta. Groups affiliated with the nation's capital, Atlanta and Charlotte were later named among winners of the Mac Conway Awards, determined by a six-layer index that measures projects, project-based job creation and capital investment by cumulative totals and per-capita calculations.
DBNA's highest-ranked Canadian city was Halifax, Nova Scotia, at No. 53. The highest-ranked Mexican city was San Pedro, Nuevo León, at No. 78, one spot below the lowest-ranked U.S. city, No. 77 San Francisco.
Doing Business North America Top 10 Cities
1) Oklahoma City, Oklahoma
2) Arlington, Virginia
3) Sioux Falls, South Dakota
4) Boise, Idaho
5) Atlanta, Georgia
6) Charlotte, North Carolina
7) Houston, Texas
8) Cheyenne, Wyoming
9) Virginia Beach, Virginia
10) Charleston, South Carolina
USA
Hodge Company, a material handling equipment supplier, recently announced that it will invest $10 million in a new facility in Dubuque, Iowa. Construction is set to begin as early as next month to occupy the building by mid-2020. The 216,000-sq.-ft. project is one of three major economic development announcements in Dubuque involving Hodge Company.
SWITZERLAND
The Oakland Raiders recently announced that they will be investing in increased advertising at their Henderson, Nevada, headquarters and practice facility. A total of 35,028 sq. ft. of signage, including illuminated video boards and a pair of scoreboards, will decorate the Henderson community around and inside the headquarters. The facility will be used for events of all types, and will also host a large retail shop.
— Compiled by Olivia Vener, Consultant, Conway Advisory
SITE SELECTION RECOMMENDS
This evening in Baltimore, Maryland Commerce Secretary Kelly Schulz and officials from Northern Ireland will sign an MOU signaling new collaboration in the cybersecurity sector. To close readers of Site Selection's reporting on this sector's strength in both regions, it's a natural convergence. According to CB Insights, "Cybersecurity deals reached a new peak in 2018, with $7B+ invested across 617 deals. So far in 2019 investors have participated in 316 deals worth $6B+."
Belfast, Northern Ireland (top), is one of the world's emerging cybersecurity clusters. Baltimore (above) emerged some time ago.
Conway Senior Vice President Ron Starner made this image earlier this week from the clubhouse of Whistling Straits, located near Kohler in Sheboygan County, Wisconsin. Cold, wind and rain did not stop NAIA collegiate golfers from competing that day in the course's final event of the season, the 2019 Whistling Straits Championship hosted by Taylor University. The Pete Dye design, which has hosted numerous major championships since opening in 1998, will host the 2020 Ryder Cup next September. The stunning parcel on Lake Michigan was once part of Camp Haven, where troops were trained in anti-aircraft gunnery.