FROM SITE SELECTION MAGAZINE JANUARY 2020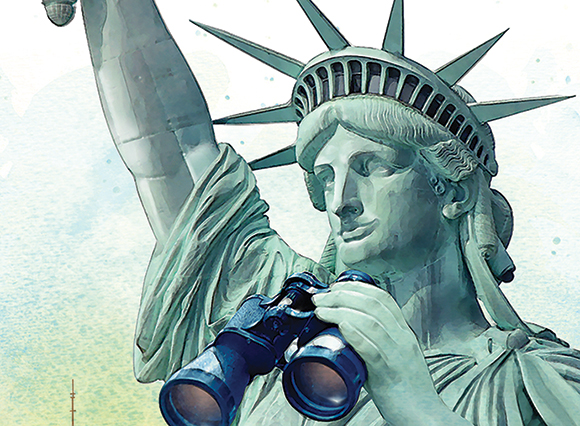 STATE OF THE STATES REPORT
Dig into our annual state-by-state compendium of detailed legislative updates, gubernatorial commentary, project data, demographic and economic facts, and six Rankings That Matter.
AUSTRALIA
Australian conglomerate Macquarie Group's data centers business, part of the Macquarie Telecom Group, recently broke ground on its new Intellicentre 3 (IC3) complex in Sydney, New South Wales. The facility in the Macquarie Park Innovation District within the Sydney North Zone should be complete during the second half of this year, and will increase the capacity of the overall campus to 43 MW.
NSW is particularly affected by the country's ongoing bush fires. Macquarie's banking division, like other corporate stakeholders, is reaching out to customers with alternative financing arrangements and other programs to help individuals and businesses recover once the fires have abated. The Australian government today announced it will establish the National Bushfire Recovery Agency with an initial $2 billion for a national bushfire recovery fund.
"While the immediate focus for our emergency services and the Australian Defence Force is keeping people safe and defending against the fires hitting so many areas," said Prime Minister Scott Morrison, "we also need to be ready to hit the ground in communities where the fire-front has passed to help them rebuild."
UNITED KINGDOM
Pinewood Studios — the film studios that are home to James Bond, "Star Wars" and now Disney productions — are pursuing a £500 million (US$657 million) expansion in Shepperton, the same southwest suburban London location where Netflix is spending approximately £385 million ($500 million) on its own production base.
SITE SELECTION RECOMMENDS
An October 2018 report from UK property specialists Lambert Smith Hampton found that "to meet current demand for UK film and high-end TV production, land the size of 100 football pitches is needed to host the 1.9 million sq. ft. of new studio space required by 2032. According to the British Film Institute, feature film spending reaching a record high of £1.9 billion in 2017. That record was subsequently shattered in 2018 with more than $3 billion spent on more than 320 film and TV productions.
The action continues at a fast and furious pace. In early December, Sky Studios announced that, pending planning permission, it will create more than 2,000 jobs at a new 14-studio studio complex scheduled to open by early 2022 in the north London community of Elstree, "just down the road from Elstree Studios where rival Netflix shoots flagship series 'The Crown,' " reported The Guardian.
Where else is such investment flowing, and what role do territorial incentives play in attracting it? Watch this space later this week for a Site Selection Investor Watch Online Insider featuring Managing Editor Adam Bruns' conversation with Motion Picture Association (MPA) Senior Vice President for State Government Affairs Vans Stevenson, and our own rankings of top U.S. states by film and TV production jobs and capital investment, based on the latest MPA statistics.
Intel Studios' geodesic dome structure near Los Angeles International Airport is outfitted with 96 high-resolution 5K cameras.

Photo courtesy of Intel
"This place would be cool if they'd add a splash of color," joked Conway President and Site Selection Publisher Adam Jones-Kelley about this amazing ceiling in Colombo, Sri Lanka, he photographed as 2019 drew to a close. According to the World Bank, the Colombo metro region currently generates 45% of the country's GDP and is home to 28% of its population.