Amgen Doubling Puerto Rico Site
Global demand for life sciences products is pushing manufacturing projects around the globe to keep the pipelines flowing.
Amgen
is one of the biggest expanders in the industry, having invested more than $3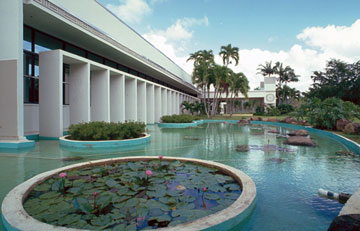 Amgen is doubling the size of its Juncos, Puerto Rico, campus as it expands manufacturing operations to reach 1 million sq. ft. (93,000 sq. m.).
billion to boost manufacturing since 2001. In early February, the Thousand Oaks, Calif., company said it will invest $1 billion over the next four years to expand manufacturing capacity at its Juncos, Puerto Rico, campus. The project includes construction of a new formulation, fill and finish facility. Amgen, who has operated in Puerto Rico since 1993, says it will add 500 employees by 2010.
A new facility has been licensed for commercial bulk manufacturing of Neupogen and Neulasta, products for decreasing incidence of chemo-therapy related infections. Amgen is also building a second facility for production of Epogen, an anemia therapy. When complete, the expansion will double Amgen's Puerto Rico campus to 1 million-sq.-ft. (93,000-sq.-m.).
Elsewhere in Puerto Rico, BD Biosciences, a division of
Becton, Dickinson & Co.
, is investing $42 million and will create 100 new positions as it expands its Cayey facility to meet increased demand for its monoclonal reagents for cell analysis.