INVESTOR WATCH ONLINE INSIDER
MIXED-USE DEVELOPMENT
Theme park designer ITEC Entertainment is the ultimate show runner, bringing its proven brand of storytelling to the exploding universe of mixed-use destinations.
FROM THE JULY ISSUE OF SITE SELECTION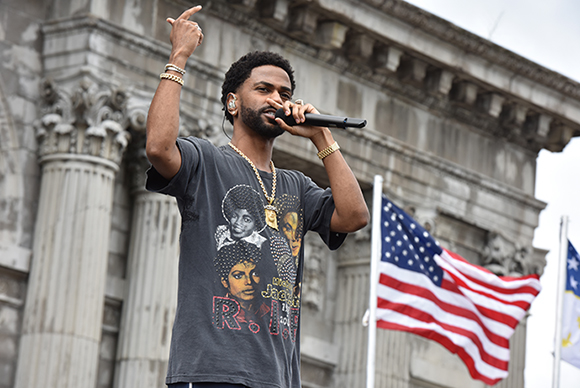 DEPARTMENTS
Quick-hitting stories update you on the U.S. Supreme Court's South Dakota vs. Wayfair decision; a new alliance between Dallas-Fort Worth and London; more logistics space in Savannah; Ford's continuing investment in Detroit and AVs; and a potential regulatory agreement among Canada's Atlantic provinces.
Bridgestone Corporation
Lead Signal: Conway delivered a Lead Signal in December 2016 indicating that Bridgestone had hired new CEO Paolo Ferrari, who was focused on growing its business in Europe. Ferrari had a strong history of profitable growth with his prior employers Pirelli, Telecom Italia and Credit Suisse.
Projects: In April 2017, Conway confirmed that Bridgestone was planning to double the size of its tire plant in Tatabanya, Hungary, to 753,000 sq. ft. The initial project was completed in October 2017, when the company also noted an increase in employment from under 400 people to more than 1,100. Further expansion will be completed by 2020, allowing the complex to produce 7.2 million tires per year. In August 2018, Bridgestone announced a $190-million investment in its tire production facility in Poznan, Poland.
Lead Signal
Projects
CONWAY ANALYTICS SNAPSHOT
Indeed, tires truly are where the economic development rubber meets the road. Like mattresses, no company wants to transport these heavy, bulky products too far, which translates into more manufacturing plants. This chart shows the top tire plant project attractors since January 2013, according to Conway Analytics' Conway Projects Database, which has tracked over 200 tire plant projects in that time, valued at $22 billion and creating more than 43,000 jobs.
Continental Factory Stoecken is in Hanover, Saxony, Germany, where the tire company in July broke ground on a major headquarters expansion.
Photo courtesy of Continental
CHINA
Danish Crown, a global meat processing company, has announced the building of a new pork processing facility in Pinghu, China, 60 miles from Shanghai.  The 182,000-sq.-ft. facility will cost $47 million to build and will process 14,000 tons of pre-packaged pork products each year. The facility will open in mid-2019. Danish Crown is the world's largest pork exporter and Europe's largest pork producer. The company employs 26,000 around the world.
ECUADOR
CenturyLink, a U.S.–based communications and IT provider, has announced a new data center in Quito, Ecuador. The center will integrate with 17 others in Latin America and is directly connected to the network by a new fiber route from Cali, Colombia. CenturyLink is the second largest communications provider in the U.S. and has customers in more than 60 countries.
SITE SELECTION RECOMMENDS
July analysis from Brookings Institution co-authored by former Conway chief analyst Max Bouchet names the world's 10 best-performing metro economies. Several are located in China, but Dublin is No. 1, due in part to "oddities in the statistical accounting that generates GDP estimates." Two years ago Site Selection addressed those oddities, which we identified and labeled as The Inversion Perversion.
Originally inaugurated in 1979, the Kuwait Towers (here photographed over the past weekend by Site Selection President and Publisher Adam Jones-Kelley) were heavily damaged by the Iraqi invasion of 1990. Renovated with an investment of around $3.3 million, these symbols of Kuwaiti prosperity, located on the shores of the Persian Gulf in Kuwait City, reopened in 1992. A November 2017 Middle East story in Site Selection noted Kuwait's internet adoption rate was higher than that of the United States.