INVESTOR WATCH ONLINE INSIDER
SPECTATOR SPORTS
Will Florida diamonds turn into gold in Tampa, Lakeland and North Port? MLB teams think so.
FROM THE JULY ISSUE OF SITE SELECTION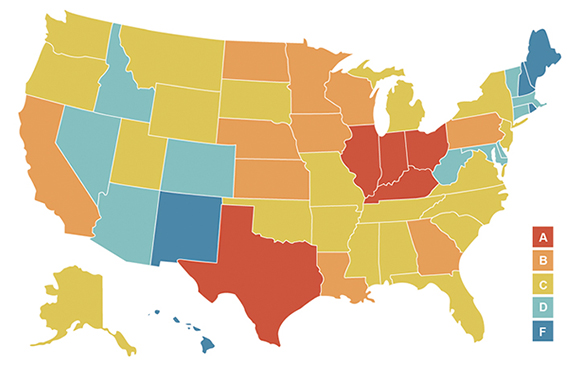 LOGISTICS SITES & SERVICES
New studies will help you flesh out your own decision matrix.
Grupo Lala
Lead Signal: Conway delivered a Lead Signal in February 2016 indicating that Mexico-based Grupo Lala was expanding in Central/South America and had entered into a distribution strategic partnership agreement with Costa Rican company Florida Bebidas.
Project: In July 2016, Grupo Lala acquired a milk production plant from Florida Bebidas in San Ramon de Alajuela, Costa Rica. In May 2017, Grupo Lala announced a $14-million expansion of the facility, adding 43,000 sq. ft. Grupo Lala is a dairy group with 22 plants, 166 distribution centers and 41,000 employees in Mexico, Central and South America.
Lead Signal
Project
MEXICO
Lohr Automotive has announced plans to build a new manufacturing facility in Calpulalpan, in the Mexican state of Tlaxcala. The company will invest $11 million in the first phase and employ 180 workers. The second phase will fully build out the 70,000-sq.-ft. greenfield site and add another 60 employees over several years. The plant will produce automotive transport trailers for the North and South American markets. Lohr Automotive is part of the Strasbourg, France–based Lohr Group, a world leader in the design, manufacture and sales of innovative transport systems.
UNITED KINGDOM
Booking.com has announced a new facility in Manchester, United Kingdom. The new operation will cost $130 million and occupy 220,000 sq. ft. at the Manchester Goods Yards. The new facility will be complete in 2020 and consolidate four other facilities that currently employ 1,500 people. Established in Amsterdam, Booking.com B.V. has grown from a small Dutch start-up to one of the largest travel e-commerce companies in the world, and now employs more than 17,000 employees in 198 offices in 70 countries worldwide. Watch for more on this project and other UK office campus investments in the September issue of Site Selection, where we reported five years ago on our visit to Booking.com's growing Amsterdam presence.
CONWAY ANALYTICS SNAPSHOT
Grupo Lala's investments are among more than 30 major food and beverage facility investment projects Conway Analytics has tracked in Mexico since over the past three years. Only 12 involved beverages (including a $5.4-million investment from Swiss dairy product rival Nestlé in Lagos de Moreno, Jalisco), and seven were breweries or distilleries. The total investment for the 32 projects comes to more than $4.8 billion, led by Modelo and Corona owner Constellation Brands' huge investment in Mexicali, Baja California, in 2016, a project that earlier this year was meeting local resistance over water rights. According to the company's FY2018 corporate social responsibility report, the Carbon Disclosure Project gives Constellation a grade of A- for its water usage practices.
SITE SELECTION RECOMMENDS
Site Selection President and Publisher Adam Jones-Kelley made this image looking across the bay at Manama from Muharraq in Bahrain earlier this month. Watch for more coverage of the Middle East in the November issue of Site Selection.