ombing through a year's worth of top-notch facility projects brought to fruition by top-shelf teams of corporate, economic development and service professionals,
Site Selection
presents its Top Deals of 2007 in North America and abroad.
This year's Top Deals coverage salutes the best corporate projects in the world in terms of investment, high-value jobs, creativity in negotiations and incentives, regional economic impact, competition and speed to market.
On the hunt for a trend? Here are a few that arose in our due diligence: alternative energy; industrial site reuse or redevelopment; emerging markets and a predilection for announcing a site search before a final site has been chosen. Patience was another hot commodity, for corporations and for the economic developers courting them, as the latter often assembled large sites and/or shepherded special legislation over a period of many years. Hot sectors for mega-projects with mega-influence include transportation equipment, electronics and life sciences. Internationally, India and the Philippines are primary in corporate sights, especially when it comes to massive job creation.
Without further ado, here are the winners, presented in alphabetical order.
North American
Top Deals of 2007
Amazon.com
Seattle, Washington
$1.5 billion, 3,000 jobs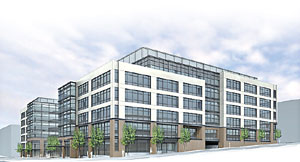 T
his
corporate headquarters move
to Seattle's much-praised South Lake Union District involves a host of 14- to 16-year leases and the construction of 11 new buildings - all aiming for LEED certification -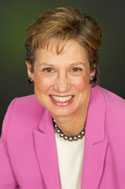 that will contain up to 1.6 million sq. ft. (149,000 sq. m.) of space for the online retailer when full occupancy is attained in 2011. The company cited public transportation access as an important factor, as it will be adding 3,000 jobs to the 4,000 it already has created in its hometown.
To be developed by the real estate division of Vulcan Inc., a Paul Allen company, the campus will feature a new Seattle Streetcar line, which also connects riders to the bus tunnel and light rail. Crucial to the deal were new regulations approved by the Seattle City Council in December 2007 that allow for increased building heights, among other measures. Also important to the deal was a provision for Vulcan to invest in affordable housing. Consolidation is part and parcel to the deal too, as the campus will replace five scattered buildings connected by bus routes. Seattle and Vulcan hope for even more productivity out of bustling South Lake Union too, which already boasts occupancy by Microsoft, REI, Zymogenetics, the Bill and Melinda Gates Foundation and the Fred Hutchinson Cancer Research Center.
"We think we'll see other smart companies coming into the neighborhood," Seattle Director of Economic Development Susan Shannon told SiteNet Dispatch Executive Online Editor Jack Lyne. "Smart companies like to be close to other smart companies."
Freightliner
Saltillo, Coahuila, Mexico
$300 million, 1,600 jobs
A
s reported in our
September 2007 issue
, Freightliner COO Roger Nielsen had only praise for Mexico's economic developers, beginning with the involvement of President Felipe Calderon himself: "His goal is to create jobs for his citizens. You don't see that as the primary goal of the [U.S.] states," said Nielsen. He also praised the finalist states of Tamaulipas, Nuevo Leon and Chihuahua in their preparation. "They were very articulate in what their states had to offer us," he said, "not just in work environment, but ancillary support, university curricula, which ones have labs. It was amazing what they were prepared to do to support not only the startup of our business, but its continued growth into the future."
Road widening and rail terminus work is part of the Coahuila support for the new truck assembly plant, in addition to gas pipelines, training curriculum development and delivery and site development assistance. Perhaps most striking, the state "committed, before we got there, to build a town near our factories, with a planned population of 1,200 families," said Nielsen. "They will actually build the church, stores, homes, schools. And they will provide low-cost mortgages for people to move there. They see that as part of their responsibility and take a long-term view."
While the southeastern U.S. was part of the picture, the Mexican option rose to the top in part because 90 percent of the company's 400 "primary" suppliers already had operations there.
Google
Lenoir, N.C.
$600 million, 210 jobs
T
he master of the search domain was pursuing an entirely different sort of searching throughout 2006-2007, ultimately pledging a total of $2.4 billion in four data center projects across the U.S., including sites in Pryor, Okla.; Council Bluffs, Iowa; and Blythewood, S.C. But Lenoir was first across the line.
The project arrived as the Blue Ridge foothills town northwest of Charlotte was seeing its signature furniture industry suffer, leading to the second-highest unemployment rate in the state. As Senior Editor John McCurry
reported in our March 2007 issue
, "the electrical and water infrastructure installed for the furniture industry made it an attractive location for Google. The company chose Lenoir after considering other North Carolina sites and locations in New York and South Carolina." But the choice came only after incentives put the Tar Heel State on a par with other states.
"Those incentives come from reductions in property and sales taxes which don't exist at all in many other states," explained Rhett Weiss, senior team leader of strategic development for Google's global infrastructure. Without these tax reductions to level the playing field, it would have been a better business decision for us to do our expansion elsewhere." Challenges met and overcome included closure of a rail line (and construction by Google of a rail offload facility for another company as compensation) and negotiations with 20 homeowners.
Hemlock Semiconductor
Thomas Township (Saginaw County), Michigan
$1 billion, 500 jobs
"A
fter considering greenfield sites in Kentucky, Europe and Australia, Hemlock Semiconductor Corp. (HSC) decided that the best course of action was to stay at home and expand its polycrystalline silicon operation in Saginaw County, Mich.," reported Conway Data General Manager Ron Starner in our
July 2007 issue
. Twenty sites in all were considered during a one-year site search by the joint venture among Dow Corning and two Japanese firms. Helping the final deal come to fruition is $267 million in state and local incentives.
The expansion is HSC's third at the site in three years. Combined, the projects are expected to create 1,174 jobs and up to $1.5 billion in capital investment by their completion in 2012. "Three factors sealed the project for Michigan: speed to market, exceptional rates for electric power and water, and government support," Starner reported, including incentives from the Michigan Economic Development Corp., Thomas Township and Saginaw Future Inc. HSC previously had negotiated a compromise with the Michigan Public Service Commission to establish a special rate for industrial customers that use at least 70.2 million kilowatt-hours per year. The PSC and Consumers Energy agreed to extend that lower rate for the life of the expansion.
"Energy costs remain a concern, but the special utility rate played a role," said Dow Corning spokesman Jarrod Erpelding. The company remains on the hunt for yet another polysilicon plant site, with Michigan again favored to land the project.
LM Glasfiber
Little Rock, Ark.
$150 million, 1,000 jobs
A
fter running into the runner-up prize for several big-ticket corporate project investments, Arkansas could look to Little Rock for a string of first-place finishes in 2007, headlined by
this wind turbine blade factory
investment last July at the Port of Little Rock.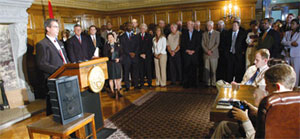 The site complements LM Glasfiber sites in Grand Forks, N.D., and Gaspé, Que, in Canada. The company also chose to locate its North American corporate headquarters in Little Rock.
"Not only is the site ideally located to serve some of the central U.S. demand for wind development, but Arkansas was able to accommodate our aggressive ramp-up schedule, and we have every confidence they will exceed our stated goals," said LM Glasfiber CEO Roland M. Sundén in July. "The site itself offers excellent logistical options, whether by road, rail, air or marine. And when we considered the kind of amenities that are conducive for LM Glasfiber to attract and retain the people and talent we need, Little Rock was a natural choice for us."
Working to attract the firm were the City of Little Rock and Port Authority, Little Rock Regional Chamber of Commerce, Metro Little Rock Alliance and Arkansas Economic Development Commission. An income tax break targeted for a wind turbine blade manufacturer was passed by the state legislature and proved important to the deal.
Rolls-Royce
Prince George County, Va.
$500 million, 500 jobs
T
his very publicly sought-after prize went to Virginia's Gateway Region just before Thanksgiving 2007, picking a recently assembled megasite there over finalist sites in Georgia and South Carolina. Singapore and Germany also earned portions of the company's planned facility investment, emerging with Virginia from a 35-site international competition.
"Rolls put particularly heavy emphasis on fusing work-force quality with educational excellence, extending from K-12 to higher learning," reported Jack Lyne in the
SiteNet Dispatch
. "That focus made the University of Virginia and Virginia Tech vital project players. The two schools are creating, on the Rolls site, one of the expansion's most potent job-generating elements: the Commonwealth Center for Advanced Manufacturing." "Rolls wanted to see an education system developed for a 100-year pipeline of workers," said Liz Povar, director of business development for the Virginia Economic Development Partnership.
The company in October 2006 had sent out requests for qualifications to eight selected U.S. states: Georgia, Indiana, Mississippi, North Carolina, Ohio, South Carolina, Texas and Virginia. In an increasingly popular move, it then chose to go public with its still-undecided site search in December 2006, intentionally or unintentionally ratcheting up the competition for the jet engine plant.
Familiarity bred contentment, as Rolls already had its North American headquarters in Chantilly, Va. The 1,025-acre (410-hectare) site at county-owned Crosspointe Centre was also crucial, as it had been assembled and zoned for industrial use beginning nearly a decade ago.
SolarWorld
Hillsboro, Ore.
$400 million, 1,000 jobs
T
he chosen site for this German firm's solar cell and silicon wafer investment didn't just have a prepared parcel – it had a prepared plant. SolarWorld announced in March 2007 it would invest the capital in a never-used semiconductor facility in which Japan's Komatsu had invested nearly twice that amount. The property, very close to Intel's Hillsboro complex, had sat idle but ready for 10 years in the wake of a semiconductor industry slowdown, passing through two owners on the way to its purchase by SolarWorld for the bargain price of $40 million.
"That it sat there for that long, completely intact, is unbelievable," Bruce Laird, a member of the national business development team at the Oregon Economic & Community Development Dept.,
told Site Selection
. He also gave full credit to Komatsu: "They literally kept staff in the building, running maintenance and other cycles."
"The most important factors probably were that the facility itself is perfect for our needs, the State of Oregon supports us with property and business energy tax credits, and we will find highly skilled workers in the area," said Boris Klebensberger, COO of SolarWorld Group and president of SolarWorld Industries America. The property benefits come courtesy of a newly established Enterprise Zone. The energy tax credits come courtesy of Oregon's Dept. of Energy, which offers them to companies that invest in energy conservation, recycling, renewable energy resources and less-polluting transportation fuels.
ThyssenKrupp
Mount Vernon (Mobile and Washington counties), Ala.
$3.7 billion, 2,700 jobs
A
labama's biggest-ever economic development win, this
combined stainless and carbon steel manufacturing complex
from ThyssenKrupp will occupy a 3,500-acre (1,417-hectare) site straddling two counties. As reported in our July 2007 issue, even pleas by U.S. Steel not to let ThyssenKrupp come into its Alabama backyard had little effect when the numbers were this large. "Rail companies, ports, economic developers and power companies would ask us if we had our units right, it was so extreme," said Andy Mace, principal of Cushman & Wakefield Global Consulting, of the project's scale. "This project was going to be built somewhere in the southeast, so it's not like you would remove the competition," Gov. Bob Riley told us. "That being the case, I wanted them in Alabama." Illustrating the sense of regional impact was important support from governors and senators in Florida and Mississippi.
The site beat out a finalist site in St. James, La., and another strong contender in Arkansas, after TK, with the help of Cushman & Wakefield, had winnowed candidate sites from 20 states and 67 sites to 33 sites visited in person, then 12 sites in about 8 states that were preferred sites, before reaching the finalist stage.
The company's board approved the Alabama plan weeks before 79 percent of Alabama voters on June 5 ratified a constitutional amendment that would help fund the deal's incentive package worth some $811 million, including $400 million in incentives approved by the Alabama Legislature in early 2007. Crucial to the deal was a pledge by the Alabama Port Authority to build a special $115-million transload facility on Pinto Island for the transfer of Brazilian steel slabs to barges from the company's newly expanded Brazilian operations in Sepetiba. Also helping the business case was a special brand of Alabama coking coal which can be shipped back to Brazil on the ships that bring the steel slabs, rather than forcing them to deadhead back to South America.
Toyota Motor Co.
Blue Springs (Tupelo), Miss.
$1.3 billion, 2,000 jobs
A
n effort by the Pontotoc Union Lee (PUL) Alliance, Mississippi Development Authority and the Tennessee Valley Authority to develop a mega-site in northeast Mississippi, which originally got under way in 2002, reached its fairytale conclusion in early 2007 when Toyota Motor Co. selected the Wellspring site as the location for its
latest North American assembly plant
. Five finalists culled from nearly 40 candidates included sites in Marion, Ark., and Chattanooga, Tenn. Toyota originally had flown over Tupelo in 2001 when its final plant decision went to San Antonio, and at that time had informed Gov. Haley Barbour's office that tort reform was needed. As the reform measures came together, so too did the site, attracting interest from both Hyundai and Kia over the past several years.
Chief challenges overcome included facilitating dual rail capability. An incentive package totaling over $293 million included state funds of $136.6 million for public infrastructure, $80 million for educational enhancement and $67 million for site preparation. Again, special legislation was crucial to enable the incentives.
Toyota directed praise to Gov. Barbour's office, as well as to the MDA and PUL Alliance. In addition to numbers that showed a high manufacturing employment density in the Tupelo region, seeing the area's workers perform in other plants was a true turning point, Toyota officials told
Site Selection
. "It was one of those times when the steak was better than the sizzle," said David Rumbarger, president of the Tupelo Community Development Foundation.
Westinghouse Electric Co.
Cranberry Woods (Greater Pittsburgh), Pa.
$400 million, 931 jobs
"W
inning
this expansion project
amid a fierce seven-state competition required exceptional work on behalf of regional partners and state, local and county officials - and on a short timeline," writes Julie Catanzaro, interactive manager for the Pennsylvania Dept. of Community and Economic Development.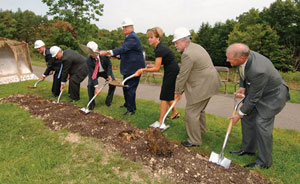 "The region created new legislation, approved site plans and accelerated permitting to take the project from site tours to groundbreaking in less than 15 months."
The company ultimately could occupy as much as 1.2 million sq. ft. (111,500 sq. m.) on a new campus owned by Wells Real Estate Investment Trust II and developed by Trammell Crow Real Estate Development & Investment. Partners on the project included the Governor's Action Team, the Greater Pittsburgh Chamber of Commerce (an affiliate of the Allegheny Conference on Community Development) and the Pittsburgh Regional Alliance. Competing with the South Carolina suburbs of Charlotte, N.C. as the project came down to the wire, Pennsylvania retained one of its most prized corporate citizens thanks to special legislation passed in November 2006 that created tax breaks in Strategic Development Areas. With the 15-year tax abatements made possible by the new legislation, the company will save a total of $45 million.
According to The Staubach Co.'s Drew Saunders, one of the prime challenges for Westinghouse was solving its human resources problem: attrition of 30 percent in coming years combined with a steep hiring curve because of the company's growing business in nuclear energy and other fields. Retaining its Pittsburgh-area base of expertise proved to be a deal decider.
North America
Honorable Mention
Alstom
Chattanooga, Tenn.
$200 million, 350 jobs
A
s documented in our
March 2008 issue
, this project could be the catalyst for a new generation of investment in energy-related industries and advanced manufacturing in Chattanooga. The search began in 2006, involving an international team of experts convened by the French company, which was looking to serve both the growing nuclear power plant industry and the coal-fired retrofit business with its turbines, generators and other equipment. Reaching those plants by river barge was an important factor, as was the availability of existing pier facilities. Initially conceived to serve the U.S. market, the plant eventually could serve NAFTA as well as Central and South America, said Richard Pangrazzi, director of marketing for Alstom Global Power Sales (USA).
The Chattanooga Area Chamber of Commerce acted as the liaison among such entities as Tennessee ECD, Gov. Phil Bredesen, state environmental officials, TVA, Hamilton County, Chattanooga Public Works, Norfolk Southern Railroad, the Workforce Investment Board and the Trust for Public Land. Incentives included tax credits and property tax abatements, a state training component and benefits from the federal renewal community program.
Part of the deal involved the movement of wind turbine tower manufacturer Aerisyn from one building leased from Alstom to another nearby. Amid new activity ranging from recreation to tourism to mixed use and industrial, this project is just another part of the city's ongoing waterfront renaissance.
Canon USA
Melville, N.Y.
$357 million, 750 new jobs
T
he great pumpkin finally arrived. Originally reported in our
March 2007 issue
, this project achieved fruition in June 2007, when an agreement was finalized to purchase 52 acres of a former pumpkin farm on which Canon will build a new corporate headquarters. The new location is just down the road from its current HQ in Nassau County's Lake Success, which in turn was just down the road from the company's original HQ in Queens. The company will grow its 1,100-person work force by more than two thirds. The process included sometimes tense negotiations among landowners The Holiday Organization and the Tilles Companies and the Town of Huntington, convened by Suffolk County Executive Steve Levy and mediated by retired judge Milton Mollen in December 2006. Canon U.S.A. corporate headquarters is responsible for more than 10,000 employees in 35 facilities across North, Central and South Americas.
"Canon has been a proud member of the Long Island community for more than 35 years, and we look forward to remaining an active and growing part of the community for years to come," said Joe Adachi, president and chief executive officer for Canon U.S.A., Inc., thanking such parties as then-Governor Eliot Spitzer, Suffolk County Executive Steve Levy, Huntington Town Supervisor Frank Petrone, Huntington Councilman Mark Cuthbertson and Empire State Development Corp./Downstate Chairman Pat Foye.
"We are happy to have helped secure the largest number of jobs for Suffolk County since Computer Associates in the 1980s," said Levy, whose county's IDA approved a $35-million incentives package. A cost-benefit analysis concluded that the project means $459 million will come to town, as well as 6,678 jobs in fields that range from construction and manufacturing to administration and health care.
Eastman Chemical
Kingsport, Tenn.
$1.3 billion, 400 jobs
W
hat do a mega-retailer and a global chemical concern have in common? Work force challenges, it turns out.
Tennessee Economic and Community Development Commissioner Matt Kisber told us it was a focus on work force and listening to corporate leaders' needs that helped lead to Eastman Chemical Co.'s July 2007 decision to invest
more than $1.3 billion over the next five years
in its technology, infrastructure and production capabilities at its Kingsport complex in eastern Tennessee, where the company has been a strong presence since 1920.
"This initiative is one of the most sweeping capital reinvestments in the history of our company," said Brian Ferguson, Eastman chairman and CEO.
Central to "Project Reinvest" is a partnership between Eastman and Northeast State Technical Community College to develop curricula and implement training programs for mechanics, lab analysts and chemical operators. The state is contributing $1 million toward that component.
"This is a true example of how having an entrepreneur CEO as governor makes a difference in strategies," said Kisber, describing how Gov. Phil Bredesen's discussions with Wal-Mart CEO Lee Scott had led to more formal plans gearing higher education course work toward the employment needs of a community. Ferguson wanted to see more state support at Northeast State, and he got it.
Kisber said discussions about similar programs have taken place with nearly every large, longtime employer in the state.
Honda Aircraft Co.
Greensboro, N.C.
$100 million, 300 jobs
A
nnounced in February 2007, this project is simultaneously the coming-out party for
Honda's first ever aircraft
, the HondaJet, and for
Piedmont Triad International airport
, which will soon see the opening of the $350-million FedEx MidAtlantic hub. But the wooing of this project was anything but sudden. Instead, it was the result of a gradual familiarization between corporation and community that started with the location of an R&D operation in 2001.
"For five years, Greensboro has served as the home of HondaJet, as we have worked to take our dream from the drawing board to the sky," said Michimasa Fujino, president & CEO of Honda Aircraft Company, Inc., at the announcement. "As we move steadily toward certification, production and delivery to our customers, I am excited that Greensboro will be home both to our company's world headquarters and the production of HondaJet."
Fujino cited support from the airport, weather, business and living environment, accessibility and shipping logistics, quality of people and resources for training among the criteria that led to the choice of Greensboro. Also helping is an incentives package valued at $1.3 million from the Piedmont Triad communities of Greensboro, High Point and Guilford County, and $6.7 million from the state.
The production facility will be the parent company's 17th manufacturing plant in North America, including another North Carolina facility that has made general-purpose engines near Swepsonville since 1984. Honda has invested more than $8.5 billion in all of its North American operations.
The project investment portfolio of Greensboro-High Point and the entire Piedmont Triad region is not too shabby either, and has helped the community to be named our Top Tier-Two Metro in both 2006 and 2007.
International Sematech
Albany, N.Y.
$600 million, 450 jobs
T
he push and pull between New York and Texas for their fair shares of semiconductor industry investment was symbolized by the May 2007 decision by the Austin-based microchip company consortium to move its manufacturing R&D arm - International Sematech – to the
University of Albany's College of Nanoscale Science and Engineering
(CNSE), located at Albany NanoTech. International Sematech already had established its Sematech North research facility there in 2002; it now employs 250.
Half the capital will come from the State of New York over a five-year period, to assist in the purchase of equipment. International Sematech also will establish five other research centers around the state. While confirming its still robust presence in Austin, Sematech issued a statement which read in part: "As a world leader in setting direction, enabling flexible collaboration, and bridging strategic R&D to manufacturing for the nanoelectronics industry, we believe that the establishment of our International SEMATECH headquarters and operations in New York significantly strengthens our competitiveness and ability to provide our member companies with production-worthy technological innovations that meet the requirements of their technical and business roadmaps."
CNSE's 450,000-sq.-ft., $4.2-billion Albany NanoTech complex features 65,000 sq. ft. of Class 1 capable cleanrooms, and is home to more than 2,000 scientists, researchers, engineers, students and faculty. An 800,000-sq.-ft. expansion - including 80,000 more sq. ft. of cleanroom space, is projected to be complete by mid-2009.
Lonza Biologics
Portsmouth, N.H.
$300 million, 350 jobs
A
s documented elsewhere in this issue, the company's Portsmouth site is the largest scale mammalian cell culture plant commissioned to date by Lonza, which already was adding a 5,000-liter bioreactor to the complex, expected to be in place by mid-2008. The new project will be a 330,000-sq.-ft. (30,657-sq.-m.) facility designed to house biotherapeutics manufacturing technologies as well as offices, warehouse and support systems, said the company in May 2007.
The project was originally introduced directly on the heels of a 277,000-sq.-ft. (25,733-sq.-m.) expansion completed in 2004. It was put on hold due to overcapacity in the market, and revived in August 2006 as new biopharma products neared regulatory approval. Construction on the company's 17-acre (7-hectare) campus at Pease International Tradeport is anticipated to be complete by mid-2009.
Great Bay Community College, located next door to Lonza's campus at Pease, established a dual degree program in industrial biotechnology in March with FAS, Ireland's national training and employment authority, whose biopharma training facility is located near Cork, Ireland.
PACCAR
Columbus, Miss.
$400 million, 500 jobs
W
e first reported on this project in our
July 2007 issue
, two months after it was announced on the same day as the ThyssenKrupp deal one state over. Paccar, like ThyssenKrupp, also chose to make a preliminary site selection announcement (at about the same time as the steelmaker's) before a final site was chosen, saying only that it would locate its $400-million engine assembly plant somewhere in the Southeast.
Somewhere turned out to be Columbus, Miss., which PACCAR Chairman and CEO said "provides superb proximity to our dealers, customers and strategic supplier partners." Company officials lauded the support of the state, Lowndes County and Mississippi State University. Joe Max Higgins, CEO of Columbus Lowndes Development Link, said the city won "Project Jupiter" at the same time it was competing for GE Aviation's "Project Bear," which went to Batesville, Miss., and "Project Tiger," the National Steel Car railcar manufacturing project that went to Muscle Shoals, Ala. (see Alabama Spotlight elsewhere in this issue). Up to 40 sites in 11 other states were in the running for PACCAR, said Higgins. Other finalist sites included one in Jonesboro, Ark. PACCAR used McCallum Sweeney to lead its site selection effort.
Initially pitching the Crossroads megasite, local economic developers worked with PACCAR to subdivide that site and add on 200 more acres outside its boundaries. The Mississippi Development Authority was a chief negotiating entity. And again, a special legislative session helped produce the state-level incentive package necessary to complete the deal. Lawmakers approved a state bond package totaling $48.4 million, including $23.9 million for on- site improvements such as roads, site preparation, fire service and water and wastewater extensions; and $24.5 million for off- site infrastructure and training, including road improvements and a training center. Also crucial was a visit paid by PACCAR executives to the Center for Automotive Vehicular Systems (CAVS) at Mississippi State University in nearby Starkville.
Procter & Gamble
Box Elder County, Utah
$315 million, 300 jobs
S
ince it hadn't made a greenfield manufacturing investment in the U.S. in 34 years, P&G Family Care's project team – led by Srinivas Reddy, associate director of engineering – let Colliers International do the driving when it came to site selection and negotiations for this paper tissue and towel product plant, code-named "Project Gold Rush."
The numbers are projected to climb to $540 million and 500 jobs by 2010. The board of the Governor's Office of Economic Development approved $85 million in incentives, and more were slated to come from the county. As reported in our
January 2008 issue
, the company's portfolio of existing North American plants was examined long and hard before going the greenfield route.
Conceived to serve the Western marketplace, the new plant's site-search scope included locations in Washington, Oregon, Idaho and Nevada, with three finalists. "The heavy infrastructure requirement is really the starting and the ending for this," said Gregg Wassmansdorf, the Toronto-based vice president and manager of Colliers International's Location Advisory & Incentives Practice "There's no shortage of land, obviously, in the western U.S., but to find the intersection of rail, ample supply of water, wastewater treatment capacity, electrical supply and natural gas supply in volumes that are required and at rates that make sense, that was a really big challenge."
Helping meet that challenge will be Questar Gas, Pacificorp company Rocky Mountain Power, Union Pacific railroad, Box Elder County commissioners and Brigham City officials. Gov. John Huntsman was progressively more involved in negotiations as they wound down in the final months of a 14-month process, leveraging the work done by his office of economic development as well as the complementary efforts of the Economic Development Corp. of Utah.
Amylin Pharmaceuticals
West Chester, Ohio
$400 million, 500 jobs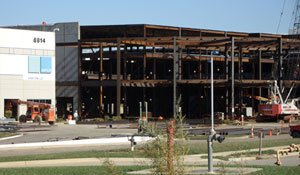 "W
e successfully won that competition despite the fact that our financial-incentive package probably was not the largest," Ohio Lt. Gov. Lee Fisher said of this Amylin expansion project in our
March 2008 cover story
, which named Ohio as the winner of the 2007 Governor's Cup. "We won because of the cohesive public-private partnership that we created to demonstrate that we could meet Amylin's work-force and research and development needs by creating a partnership with adult career technical schools, community colleges and universities and our work-force development system." The company will produce a new Type 2 diabetes medication, Byetta, at the new facility.
"It's a major, major victory for Butler County," former County Commissioner Michael Fox said in a Butler County Development press release, "as the average annual salary of these jobs will be $50,000." According to the release, "the company has agreed to support the Lakota School District financially, as well as allow a joint economic development district on its property to compensate for the 15-year, 100-percent tax abatement."
BioOhio has been instrumental in connecting Amylin with work-force resources and with other bioscience companies since it first located in the state. The State of Ohio, through the Ohio Department of Development, and the local communities have committed more than $117 million in statutory benefits and financial assistance for the project, including $30 million from Butler County and West Chester Township.
Ubisoft
Montréal, Qué.
$454 million, 1,000 jobs
T
he digital media economy just
keeps growing in Montreal
, boosted even further in February 2007 by Ubisoft's decision to establish a major design studio and expand its existing videogame studies in the city, where it has resided since 1997. This is the third phase of the company's strategic growth plan.
"This confirms Montréal's ability to compete with other large cities around the world and will mean the creation of more than 1,000 jobs in a high technology sector by 2013," said Premier of Québec Jean Charest. "Ubisoft decided on Montréal not only because of our government's offer, but more so due to the creative potential of our work force."
The province's offer came to C$19 million, and includes tax credits and training funds. The company may become eligible for a tax credit for the production of multimedia titles and film production services. The federal government in Ottawa is also contributing C$8 million in the form of a loan. [The investment amount of $454.1 million was worth US$383.9 million at the time of the announcement. At press time, the U.S. and Canadian dollars were virtually on par.]
"As part of this extremely promising project, Ubisoft will hire, over the next few years, hundreds of graduates namely with a background in computer graphics, multimedia and programming," said Minister of Employment and Social Solidarity Michelle Courchesne. "For our government, it is essential to support companies' training plans. By focusing on qualified labor, Québec will be able to continue to create wealth and to come out on top in international competition."
Party to the project's attraction were the provincial ministries of economic development, innovation and export; employment and social "solidarity"; municipal and regional affairs; and finance, education and sport and leisure, in addition to Investissement Québec and SODEC. The project is also seen as a result of the province's Research and Innovation Strategy, launched in December 2006.
International
Top Deals of 2007
ArcelorMittal
Jharkhand and Orissa, India
$24 billion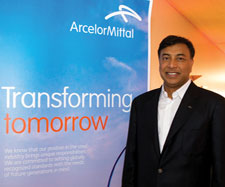 T
he steel giant's double shot of investment is just the tip of a very large iceberg of steel industry capacity growth across India that could well vault the country from fifth worldwide in steel production in 2006 to third within the next decade. ArcelorMittal plans 12-million-metric-ton plants at both locations, and is looking to state governments for infrastructure assistance, including significant railway investment.
A January article in the
Hindustan Times
reported that the company had chosen the Torpa-Kamdara blocks of Khunti and Gumla districts for the Jharkand project, citing "availability of water for industrial purposes, its thin population density and the potential for infrastructure development." According to the report, the company's selected site went against the year-old recommendation of its consultant Hatch Associates, which had deselected Torpa because of low water availability and the need to rehabilitate and relocate too many people.
In Orissa, published reports state that the company has permission to acquire 7,500 acres (3,038 hectares) in Keonjhar. "These are less industrially developed than many other Indian states but have iron ore resources with strong market development perspectives," stated a recent company report. ArcelorMittal and other steelmakers now are exploring coal and iron ore commitments from the states. Separately, ArcelorMittal is pursuing a new R&D center in Kolkata.
Botnia
Fray Bentos, Uruguay
$1.1 billion, 5,000 jobs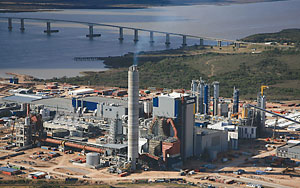 T
his project has surged forward despite environmental protests from the nation of Argentina that were filed with the International Court of Justice in The Hague. The
bleached eucalyptus pulp mill
, located on the Uruguay River that separates the two countries, will create 300 direct jobs, but the project is estimated to be creating as many as 8,000 jobs in Uruguay as a whole – 5,000 direct and 3,000 indirect – with some of those coming on the nearby eucalyptus plantations owned by Botnia subsidiary Forestal Oriental. The project will see a $170-million investment by the International Finance Corp. (IFC) and a guarantee of up to $350 million from its World Bank sister organization the Multilateral Investment Guarantee Agency (MIGA).
The Orion mill represents the largest foreign investment in Uruguay's history and will help the country "move up the value chain beyond the export of raw materials," said a November 2006 IFC press release. "The plant will generate value added equivalent to 2 percent of Uruguay's entire GDP (based on 2005 figures) and slightly more than 8 percent of the country's exports for each year of full- capacity production," it said. The mill started up in November 2007, and is shipping to China and Europe.
Fiat
Betim and other sites in Minas Gerais, Brazil
$2.9 billion, 5,500 jobs,
T
he Betim expansion alone will account for 1,700 of the new jobs, after Fiat already had added 1,200 new workers in January 2007 with the addition of a third shift. Facility investment will also occur at Fiat's heavy and utility vehicle subsidiary Iveco, located in Sete Lagoas. Fiat's holdings in Minas Gerais include Case New Holland (CNH) in Contagem; Comau, which produces automation systems in Betim; Teksid do Brasil, which produces foundry pieces in Betim; and Magneti Marelli, which makes automotive systems in Lavras, in the southern part of the state.
"Today the Minas Gerais plant may be the most significant for the group in all the world," said Minas Gerais Gov. Aécio Neves in a translated press release. "This is very important because, at a time of difficulty, at a time of crisis, these more solid plants are the ones that survive. Therefore, this brings a great tranquility."
Hanjin Heavy Industries
Mindanao, Philippines
$2 billion, 20,000 jobs
C
orporate investors, take note: According to the Conway Data New Plant Database, five of the top 21 projects of 2007 by number of new jobs created are in the Philippines, led by the Hanjin shipyard in Mindanao that boasts a jobs number of 20,000. Altogether, the projects will create more than 32,000 jobs, and come from such diverse industry sectors as business process outsourcing, solar panels, semiconductors and nickel processing.
According to March 2008 press reports, Hanjin is looking to employ some 40,000 workers overall in the construction and operation of this shipyard, and is currently training its first batch of 50 welders at a facility in Subic. When complete in 2017, the shipyard, located on 1,092 acres (441.8 hectares) in the Phividec Industrial Estate, will have capacity to produce 830,000 tons a year of ships and components.
Hanjin chose the site after the Philippines government declared it an economic zone, thus affording the company some income tax breaks and the ability to import capital equipment duty-free. The project comes as Hanjin aims to complete by 2011 a separate $1.68-billion shipyard on 862 acres (349 hectares) in the Subic Bay Freeport Zone.
Hindustan Semiconductor Manufacturing Corp.
India
$4 billion
B
acked by a licensing relationship with Infineon, this Indian startup is pursuing the
construction of two fabs
in Andhra Pradesh at a 1,200-acre (486-hectare) complex dubbed Fab City that is attracting multiple high-tech, high-dollar facility proposals, including some from the solar industry. The explosion of proposals comes directly on the heels of a new semiconductor industry incentive program unveiled by the national government.
"This is in line with my vision for the semiconductor industry," said the Honorable Minister of Communications and Information Technology of the Government of India, Thiru Dayanidhi Maran, at the announcement in March 2007. "The domestic demand for semiconductors is projected to reach $36 billion by 2015 riding on the booming electronic goods manufacturing in India. We need the fabrication industry in India to complete the full semiconductor ecosystem. Now, with a clear-cut policy in place, fab units in India will attract large investments, and the state governments could take it further by attracting large players like Infineon and HSMC."
The Fab City site beat out competing sites in Karnataka and Tamil Nadu.
"The current perception in the world is that India Inc. is for software development and design, while China is for hardware manufacturing," said Dr. Deven Verma, chairman of the board of HSMC and a resident of Silicon Valley. "We want to change this perception and have decided to establish the semiconductor foundry. This will be the single most gratifying achievement for us NRIs [Non-Resident Indians]."
According to a recent study by the India Semiconductor Association and Frost & Sullivan, the semiconductor market in India is expected to grow from $3.25 billion in 2006 to $36 billion in 2015.
Hon Hai Precision Industry (Foxconn)
Hanoi and Ho Chi Minh City, Vietnam
$5 billion
A
s with most Hon Hai projects around the globe, very few details are known about this pair. But what is clear to this Taiwanese firm and others is the remarkable economic surge occurring in Vietnam, where Intel just announced a plant in 2006, and where corporate electronics and computer investments were expected to comprise 30 percent of all FDI in 2007.
As in its manufacturing base in China, where it is now establishing two new parks in Shenyang and Yingku, Hon Hai is establishing two industrial parks near the two Vietnamese cities, in Bac Gaing and Bac Ninh provinces near Hanoi and in a location on the outskirts of Ho Chi Minh City.
Intel
Dalian, China
$1.3 billion initially ($2.5 billion overall), 1,700 jobs
K
nown worldwide for its mix of languages and coastal cosmopolitan nature, Dalian, in the coastal northeast Chinese province of Liaoning, apparently can speak in silicon too.
The
new 300-mm. fab, designated Fab 68
, will be Intel's first wafer fab in Asia, and its first greenfield fab in 15 years.
"Intel has been involved in China for more than 22 years and over that time we've invested in excess of $1.3 billion in assembly test facilities and research and development," said Intel President and CEO Paul Otellini in March 2007. "This new investment will bring our total to just under $4 billion, making Intel one of the largest foreign investors in China."
"The investment in Dalian will have a positive impact to the regional economic development and the development of integrated circuits industry in the old industrial base of northeast China," said Zhang Xiaoqiang, vice chairman of the National Development and Reform Commission.
Renault-Nissan Alliance
Tangier, Morocco
$883 million, 6,000 jobs
P
rojected to have a capacity of 400,000 vehicles,
this plant
will be situated on a 741-acre (300-hectare) site on the port of Tangier, which also welcomed in 2007 a 2,500-job plant from Delphi Group. A next-phase investment of between $313 million and $626 million will be made, depending on the mix of vehicles produced. Further investment has been committed by the Alliance to train and support the skills and educational development of its local employees.
"Given the large amount of the investment, the size of the manufacturing facility and the total number of jobs that would be created, this project would be one of the key industrial achievements of the Kingdom," said Prime Minister of Morocco Driss Jettou.
"In addition to the natural geographic advantages of the North Morocco region, the plant would also benefit from the leading-edge logistics infrastructure developed by the Kingdom of Morocco in the North of the country," stated the project announcement.
"Through this project, I would like Morocco to become a strategic global base at the highest competitive level worldwide in the Alliance's manufacturing system," said Carlos Ghosn, CEO of Renault and Nissan. "In addition, I sincerely hope that this initiative will make a significant and sustainable contribution to economic growth in Morocco."
Samsung Electronics
Kaluga, Russia
$3.5 billion, 2,660 jobs
A
nnounced in July and begun in October, this new LCD television plant is located on 117 acres (47.3 hectares) in one of the hottest metros for industrial development in a very hot Russian market. Located in the Vorsino industrial market, the factory will produce sets for the Russia, Ukraine and Kazakhstan markets when it commences production in November 2008, two months earlier than originally announced.
The project follows establishment near Moscow of an LCD plant by LG Electronics one year earlier. Kaluga, meanwhile, has welcomed within the past year major facility investments from Mitsubishi, PSA Peugeot Citroën (see Honorable Mentions) and Volvo Trucks.
Texas Instruments
Clark Freeport Zone, Philippines
$1 billion, 3,000 jobs
E
ven though they looked all over Asia, executives with Texas Instruments chose to stay close to their existing, nearly 30-year-old test and assembly site in Baguio City with this new test/assembly operation, precisely because their experience in Baguio City has been so optimum. So says Paul Fego, vice president, worldwide manufacturing technology & manufacturing group for TI.
"We felt to extend the strength of that organization gave us such a competitive advantage," says Fego. "All due credit to the Baguio City organization, the government and the universities."
The company considered locating the facility in China or Vietnam, but "when it came to the final three, the driver of our ability to capture the speed of this project on the backs of our strong Baguio City team was a major thrust for us," says Fego.
The project is expected to generate 20,000 jobs in the region, just north of Manila. Production should get under way at Clark in the second half of 2008, and will double the company's capacity in the Philippines. Fego says the company was able to do all of its own due diligence in the many territories scrutinized for the project, primarily because of the relationships it's cultivated in those nations over time. The ties that bind in the Philippines proved strongest in this case.
"Today TI is the leading exporter from the Philippines, and this announcement demonstrates how successful the relationship has been with TI," said President Gloria Arroyo.
International
Honorable Mention
Chery Automobile/Iran Khodro
Iran
$370 million
C
hery Automobile, founded in China in 1997 and now operating seven assembly plants, rolled its one millionth vehicle off the factory floor in August, when it publicly stated that it plans to open 14 plants overseas by 2010 and export 600,000 vehicles. The company is now partnering with Khodro, Iran's largest automaker, and Canadian investment company Solitac to develop a
$370-million factory
in Babol, Mazadaran in the north of Iran.
"Our cooperation with the strong Khodro as well as Solitac is bound to benefit all three parties," said Yin Tongyao, president and general manager of Chery Automotive. "Also, it can strengthen Chery's competitiveness in Iran or even in the entire Middle East market so as to build up Chery into a Chinese brand in the world market."
Chery expects to open the factory by mid 2008. It will have an annual capacity of 200,000 cars. Even as the Chinese automaker, along with its brethren, considers where to put its first plant in North America, its global roll-out proceeds apace, with other new plant announcements in 2007 in Kaliningrad, Russia; and Thailand.
The Iran project appears to be nearing completion, despite pressure from U.S. authorities on Chinese financial institutions to limit their dealings with Iran.
Cone Denim
Managua, Nicaragua
$100 million, 850 jobs
A
s reported in our
May 2007 issue
, North Carolina-based Cone is building a 600,000- sq.- ft. (55,740- sq.- m.) plant in Managua, Nicaragua. Florida- based Haskell Co. is providing design and construction management services for the plant, said to be the largest ever built in Nicaragua. Cone is a subsidiary of International Textile Group, controlled by billionaire Wilbur Ross, Jr.. The $100- million, 750- employee plant is an investment valued at about 2 percent of the country's GDP, according to Nicaragua's Ministry of Development, Industry & Trade.
Located in the Jorge Bolanos Abaunza Textile Park, the Cone Denim Nicaragua (CDN) plant held its grand opening ceremony on April 22, 2008, and will employ 850 people - 100 more than originally planned.
"ITG Cone Denim is leading the industry as the first global denim fabric manufacturer to have operations in Central America," said Ross. "We recognized early on the significance of this region to our customers and the competitive value it brings. We are excited to be a part of the growth and new opportunities here."
"Our focus over the past year has been on expanding our footprint and putting in place the strategic pieces of an extensive global supply chain," said Joseph L. Gorga, ITG President & CEO. "CDN provides our customers advanced manufacturing capabilities in a cost-competitive platform. The Nicaragua location combined with our denim manufacturing capabilities in the U.S., Mexico and China and partnerships in India and Turkey allows ITG Cone Denim the resources and flexibility to service the diverse global supply needs of our customers."
GlaxoSmithKline
Shanghai, China
$100 million, 1,000 jobs
A
s reported in our
March 2008 issue
, China is gaining the confidence of pharmaceutical R&D operations in general. This specific example was notable for its rapid scale-up in scope. Originally announced early in the year as a $40-million investment, the project in neurological R&D will now attract more than twice that amount.
The fast growth in scale will be accompanied by fast ramp-up: The facility, located in Shanghai's Zhangjiang Hi-Tech Park, is slated to employ 1,000 by 2010.
The project was but one Glaxo highlight in a year peppered with them. According to the Conway Data New Plant Database, the company's capital investment in facilities totaled approximately $500 million, scattered across the globe in such locations as Memphis, Tenn.; Hamilton, Mont.; Laval, Quebec; Waterford, Ireland; Marietta, Pa.; and Singapore.
HSBC
Quezon City, Philippines
3,000 jobs
T
he company named after two of the most dynamic cities in Asia – Hong Kong and Shanghai Banking Corp. – picked a lesser-known but no less dynamic city in which to locate a huge call center. And more may be on the way.
The new project in Quezon City was announced at the opening of another call center in Taguig. The rapid ramp-up builds on centers employing 5,500 agents in Makati and Alabang. Company leaders referred to an atmosphere of reduced risk in the Philippines as one decision driver. On the business development side, HSBC is building a presence in the savings bank and personal finance marketplaces, as well as in infrastructure development in the country.
A recent ranking of "Top Asian Cities of the Future 2007" by Singapore-based consultancy AsiaBIZ Strategy Pte. Ltd. named Quezon City seventh overall, among such elite company as Hong Kong (1st), Singapore (2nd) and Dalian (5th). In various sub-categories, the city placed third in cost-effectiveness, fifth in economic potential and 10th in quality of life.
No wonder, then, that in announcing the Quezon City center, Mark Watkinson, HSBC's CEO, said the company planned to build yet another center in the same city with a capacity of 4,500 agents.
Merck
Carlow, Ireland
$297 million, 170 jobs
T
his November 2007 decision by Merck followed an international site selection study. It also followed the company's late 2006 investment in R&D and manufacturing at its location in Ballydine, County Tipperary. The company also maintains a corporate operation in Leopardstown, County Dublin. The Carlow Town facility will be located at the 65-acre IDA Business and Technology Park, which the company purchased from IDA Ireland. It will be Ireland's first stand-alone human vaccine project.
"The site for this investment, which is a critical part of Merck's strategy for the future, required a location where we are confident the necessary skilled people, support infrastructure and track record in implementing projects of this scale exists," said Dr John T McCubbins, Vice President of Global Vaccine manufacturing for Merck & Co. "That is why we chose Ireland. To date our Irish operations have proven their ability to implement additional investments and new activities with great success and without delay. This gives us the assurance that this new facility will be constructed and up and running in Carlow in accordance with our demanding deadlines and the very high standards we require."
"This is an excellent day for Carlow and the whole South-East region as it will provide extensive high quality employment opportunities," said Minister for Enterprise, Trade and Employment Micheál Martin, citing the additional employment opportunities in both the construction phase and in the project's ripple effect.
"We are very excited about coming to Carlow, one of the fastest growing towns in Ireland," said McCubbins. "It has strong leadership and deep commitment to economic development that is very evident from the level of economic activity currently taking place in the town. It is centrally located and has an excellent Institute of Technology capable of supplying the necessary skills that we require. It is a very attractive place to live, with a wide range of competitively priced housing and plenty of amenities. Carlow is an excellent location to commence the next chapter of Merck's presence in Ireland."
Moser Baer
Chennai, India
$496 million, 4,000 jobs
L
ike Top 10 Dealmaker Hindustan Semiconductor (above), Moser Baer has one eye on India's mega-tech development called Fab City. In the meantime, the New Delhi-based company, known for its optical storage business, is making this thin-film photovoltaic module manufacturing investment in partnership with Applied Materials at the Oragadam-Sriperumbudur SIPCOT Special Economic Zone (SEZ) on the outskirts of Chennai, in the state of Tamil Nadu.
Rising on 125 acres by 2009, the plant will employ some 4,000 people eventually. According to published reports, the company has sought another 125 acres for future expansion. Earlier in 2007, the partnership had announced a $250-million investment in a plant in Noida, near New Delhi.
These and other electronics and semiconductor projects came fast and furious in 2007 in India because of the national government's new incentives policy for the sector, announced in the spring.
PG Bison
Ugie, South Africa
$187 million, 2,700 jobs
A
subsidiary of furniture maker Steinhoff International, PG Bison planned to launch this new particle and melamine-faced board plant early in 2008. But instead it pressed its first board a month ahead of schedule in December.
The project is strategically located near the North Eastern Cape Forest, where the company acquired 197,677 acres (80,000 hectares) of land in 2006. But while timber may be next door, many other amenities are not, presenting some construction challenges in terms of both infrastructure and building materials. The plant occupies just under half of a 158-acre (64-hectare) site, with future expansion in mind. The plant is slated to receive 1,300 metric tones of timber per day.
Until the project came on board, the company - South Africa's largest particle and pressed board manufacturer - had been forced to ration capacity. Given those conditions, the company reportedly expects payback from the plant within six years.
The area already is seeing its payback, in the form of hundreds of construction and services jobs, and new utility infrastructure.
PSA Peugeot Citroën
Kaluga, Russia
$469 million, 2,600 jobs
"D
own to the wire" best describes the French carmaker's Russian site selection process. Although reported to be favoring the area of Nizhny Novgorod, nearly 250 miles (400 km.) east of Moscow, it chose the increasingly popular region of Kaluga, a mere 112 miles (180 km.) to the capital city's southwest. The plant will begin production by 2010. Approximately 25 percent of the 495-acre (200-hectare) site will be devoted to a supplier park.
The regional skirmish for the plant ensued after the company had signed an agreement with the Russian government's economics ministry in June 2007. Maxim Shereikin, head of investment for the Kaluga region's economics ministry, described the negotiations as "six months of difficult and proactive talks."
Separate Kaluga automotive assembly plant announcements have come from auto manufacturers Mitsubishi, Volkswagen and Volvo Trucks, as well as Top Deal honoree Samsung (above).
Qimonda
$220 million, 3,000 jobs in Johor, Malaysia and
$2.9-billion DRAM chip fab in Singapore
A
s reported elsewhere in this issue (Malaysia Spotlight, p. 345), Qimonda's double shot of regional facility investment will optimize the company's supply chain by making chips in Singapore and DRAM modules in Malaysia.
Kin Wah Loh, president and CEO of Qimonda, said the Johor facility "will provide us with higher flexibility and efficiency in our back-end manufacturing. The new facility will be located close to Qimonda's global distribution center in Singapore to reduce inbound and outbound transit times and to achieve favorable lead times."
Like other companies, Qimonda's
southeast Asian investment pattern
is coupled with Chinese investment: Its 2007 project portfolio also included two facility investments in Suzhou totaling $217 million.
The Singapore Economic Development Board reported a record US$11.3 billion in manufacturing investments in 2007, including ExxonMobil's $4-billion petrochemical complex, its second in the city-state. Malaysia, meanwhile, reported $18.8 billion worth of manufacturing facility investments approved by the Malaysian Industrial Development Authority in 2007.
Renault-Nissan
Chennai, India
$902 million
A
s reported in our
September 2007 issue
, the Renault-Nissan collaboration in the automotive-centric state of Tamil Nadu will be one of the largest production sites in India, eventually ramping up to a capacity of 400,000 vehicles annually.
Located on 925 acres (400 hectares) in the city of Oragadam, the greenfield plant now will go forward without the participation of India-based Mahindra & Mahindra, which withdrew from the manufacturing investment partnership in early 2008, though its products will still be sold through Mahindra's sales channels. (Mahindra, meanwhile, appears set to invest in a new manufacturing site in the state of Ohio, in addition to expanding its site in Chakan, India.)
Several months after the Chennai announcement, Renault and Nissan announced they also would open a 1,500-job business services center in Chennai that would incorporate such functions as product and manufacturing engineering, purchasing, design, cost management and information systems development. In July 2007, Renault also opened a design center in Mumbai.

Site Selection Online – The magazine of Corporate Real Estate Strategy and Area Economic Development.
©2008 Conway Data, Inc. All rights reserved. SiteNet data is from many sources and not warranted to be accurate or current.